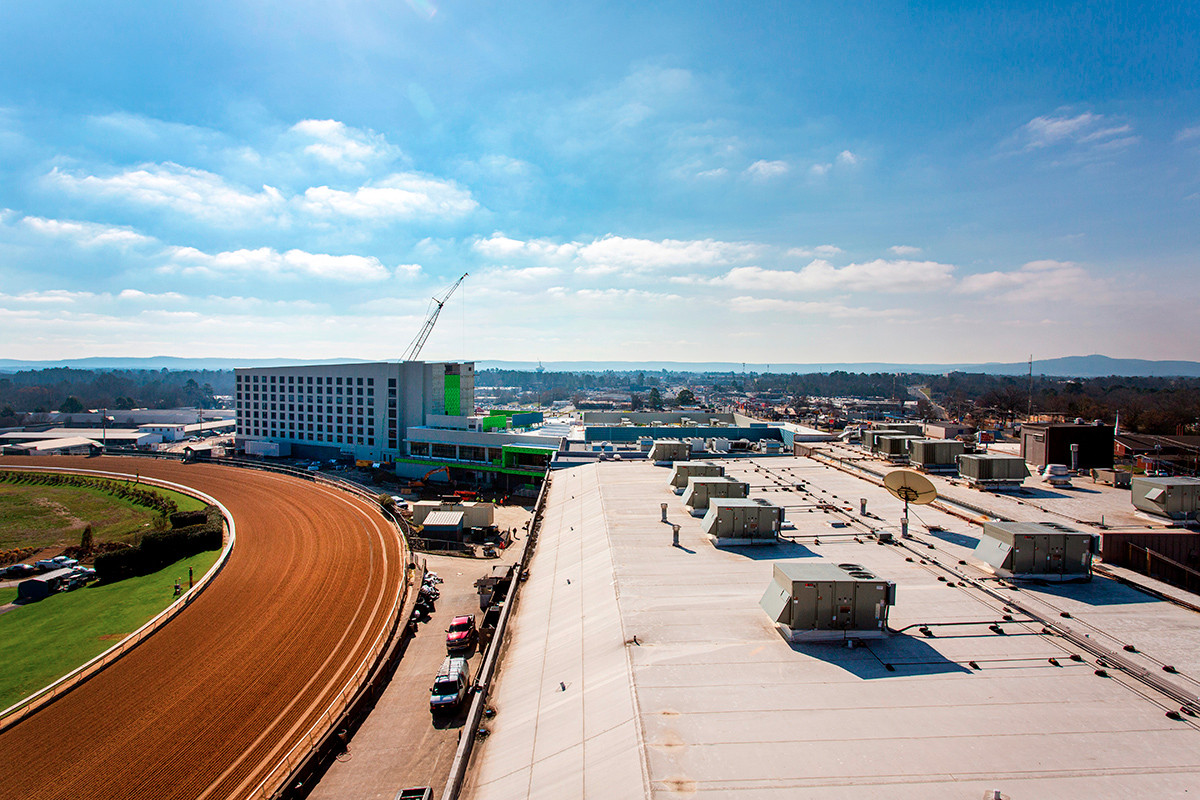 When the Quapaw Nation opened its gambling parlor in Pine Bluff four months ago, the Saracen Annex created new competition for casinos in Hot Springs and West Memphis and raised a new question: Is Arkansas' gambling market already saturated?
"Well, that's the $1 million question that the industry has been getting wrong for years," said Alan R. Woinski, editor of the Gaming Industry Daily Report. "Let's face it, the gambling business overbuilt. … There is a huge saturation problem in the United States and … eventually each market is going to lose some properties."
Right now, the industry appears to be strong as a result of several states making sports betting legal in 2018. The gaming industry reported $41.7 billion in gaming revenue in the United States in 2018, an increase of nearly 3.5% over 2017, and the fourth consecutive year of revenue growth, according to the American Gaming Association.
New commercial casinos opened in Colorado, Massachusetts, New Jersey and New York in 2018, AGA CEO William Miller Jr. wrote in his 2019 "State of the States" report.
Just two states with commercial casino gaming, Illinois and West Virginia, reported a drop in gaming revenue in 2018 from 2017, "the latter seeing a decline of just one-tenth of one percent," Miller wrote.
A casino is like any business, and if it's not viable, it will close, said David Schwartz, a gaming historian at the University of Nevada, Las Vegas. "Certainly we've seen that even in Nevada," he said.
Still, Woinski said, as long as there is no more expansion of casinos in Arkansas — or in surrounding states — the casino industry in Arkansas should be "OK." Arkansas "has a good market" because a state constitutional amendment adopted in 2018 limited the number of casinos to four in different parts of the state, he said.
Legal challenges have delayed the license approval process in Pope County, where Amendment 100 specifies the fourth casino be permitted. The amendment allowed existing electronic-gambling "racinos" at Oaklawn Racing Casino Resort in Hot Springs and Southland Casino Racing in West Memphis to be expanded into full-fledged casinos.
It appears the Saracen Annex has already taken a bite out of Oaklawn's terminal and slot machine wagers. Saracen's 80,000-SF casino is under construction across the street from the annex and is expected to be open in June. (For more, see Construction Flurry Advances Saracen Casino.)
In Saracen's first three full months of being operational, it reported more than $60 million a month in slot machine wagers for a total of about $185 million, according to the Arkansas Department of Finance & Administration. Meanwhile, Oaklawn, which is about 70 miles away, saw its slot machine and terminal wagers drop 15.7% to $402 million compared with the comparable period in 2018.
But at Southland, which is a 170-mile drive from Pine Bluff, slot machine wagers rose 7.5% to $823 million between the fourth quarter in 2018 and 2019.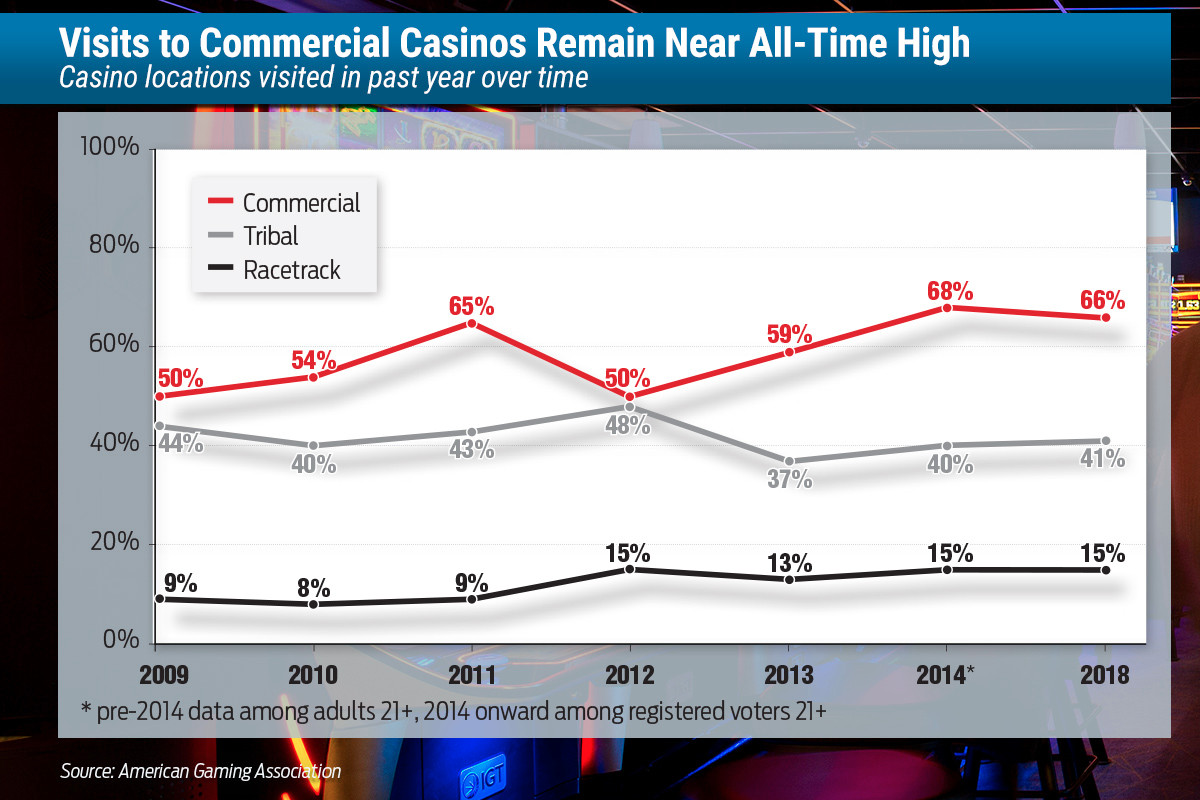 Enough Players
There should be enough players to support Arkansas' casinos, said Bill Ross, CEO of the digital marketing company Linchpin SEO of Raleigh, North Carolina. To attract more gamblers, however, a casino will have to offer more than games, such as shows or good restaurants, he said. And that's not easy.
"With any new venue there's going to be a push with marketing and advertising, so you get that influx of people originally," he said. "Then it's up to the casino … to bring them back with additional promotions or shows or anything that would get the user back to the casino."
The challenge for operators will be attracting customers from other states to come to Arkansas, Woinski said. "It really depends on what you offer," he said. "The gamblers will go to the closest casinos, not the nicest one."
Similarly, Arkansas casinos could be affected by new casinos in neighboring states, Woinski said.
Until the mid-1970s, Nevada was the only place to legally gamble in the United States. That changed in 1976, when New Jersey legalized casinos, said Harold L. Vogel, author of "Entertainment Industry Economics."
"You could see what was happening," he said. "Lines were out the door. So that encouraged other states to look at this business."
Lessons From Tunica
Soon casinos were popping up in other states. Casinos in Tunica, Mississippi, were initially successful in the 1990s because they had little competition. By the early 2000s, Tunica was the third-largest gambling destination in the country, behind Las Vegas and Atlantic City, New Jersey.
Since then, however, Tunica has seen a number of its casinos close. Gross gaming revenue in the Mississippi River counties in Mississippi was $1.5 billion in 2008. Ten years later, in 2018, the revenue had fallen to $879.4 million.
If an Arkansas casino could draw business from other states, it will probably "be OK," Vogel said. "But if every state is doing this, they're all going to be drawing on each other and nobody really gets ahead. It's kind of like an indication of saturation."
---
ARKANSAS CASINO NUMBERS

OAKLAWN RACING CASINO RESORT, Hot Springs
TERMINAL & SLOT MACHINES
Wagers
Payouts
Revenue
2018 Totals
$2,051,202,966
$1,909,965,479
$141,237,487
2019 Totals
$1,902,803,574
$1,758,159,411
$144,644,164
Oct.-Dec. 2018 Total
$476,994,475
$443,198,559
$33,795,917
Oct.-Dec. 2019 Total
$401,862,961
$370,103,293
$31,759,668
LIVE TABLES
Revenue
2019 Totals
$9,698,384*
Oct.-Dec. 2019 Total
$3,023,275
SPORTSBOOK WAGERS
Wagers
Payouts
Revenue
2019 Totals
$9,885,235**
$8,745,724
$1,139,511
Oct.-Dec. 2019 Total
$6,438,631
$5,617,906
$820,725
*Started in April 2019
**Started in July 2019
---
SARACEN ANNEX, Pine Bluff
TERMINAL & SLOT MACHINES
Wagers
Payouts
Revenue
September#
$3,510,640
$3,240,782
$269,858
October
$62,097,524
$57,736,652
$4,360,872
November
$61,689,542
$57,338,032
$4,351,509
December
$61,186,598
$56,969,021
$4,217,577
Total 2019
$188,484,304
$175,284,487
$13,199,817
SPORTSBOOK WAGERS
Wagers
Payouts
Revenue
October
$284,203
$218,726
$65,477
November
$597,828
$568,997
$28,831
December
$507,748
$405,910
$101,838
Total 2019
$1,389,779
$1,193,633
$196,146
#Opened Sept. 27
---
SOUTHLAND CASINO RACING, West Memphis
TERMINAL & SLOT MACHINES
Wagers
Payouts
Revenue
Total 2018
$3,165,093,790
$2,935,653,112
$229,440,678
Total 2019
$3,335,172,094
$3,093,513,253
$241,658,842
Oct.-Dec. 2018
$765,049,737
$708,678,096
$56,371,641
Oct.-Dec. 2019
$822,640,553
$763,065,839
$59,574,714
LIVE TABLES
Wagers
Payouts
Revenue
Total 2019
$1,5954,699##
##Started in April 2019
---
SALES TAXES PAID
| | | | |
| --- | --- | --- | --- |
| | OAKLAWN | SARACEN | SOUTHLAND |
| 2018 Totals | $25,422,478 | | $41,299,322 |
| 2019 Totals | $24,060,591 | $1,741,475 | $39,672,237 |
| Oct.-Dec. 2018 Total | $6,083,265 | | $10,146,895 |
| Oct.-Dec. 2019 Total | $4,628,477 | $1,706,393 | $8,445,314 |
Source: Arkansas Department of Finance & Administration
---