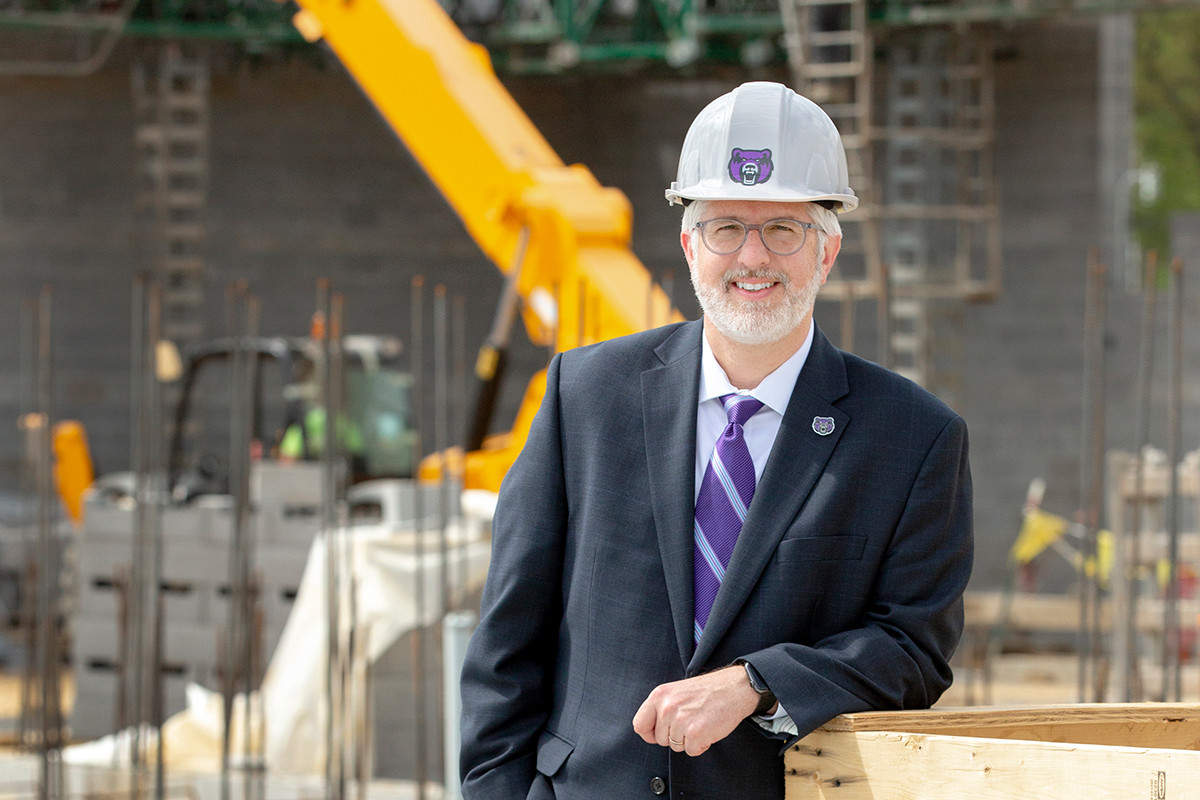 The Windgate Foundation is transforming arts education in Arkansas one building at a time.
It's understandable if most readers haven't fully apprehended the scope of Windgate's gifts. The announcements of multimillion-dollar gifts to universities, colleges and other institutions in the state usually have come separated by a year or two. It's only when one starts to examine them together that the impact of this metamorphosis on campuses across the state hits home.
This foundation's succession of gifts to construct arts buildings — $20.3 million to the University of Arkansas at Little Rock, $20 million to the University of Central Arkansas, $40 million to UA Fayetteville for an entire arts district that will include the Windgate Studio & Design Center, just to name the largest — may be unprecedented in U.S. history.
"I think you would be hard-pressed to find this anywhere in the U.S., probably in the world," said Gerry Snyder, executive director of the UA's School of Art, distinguished professor of art and special adviser to the chancellor for arts integration.
The UA School of Art, established in 2017, is itself a product of a $120 million gift from the Walton Family Charitable Support Foundation. Snyder, former dean of the School of Art at the Pratt Institute in Brooklyn, is the UA School of Art's first executive director.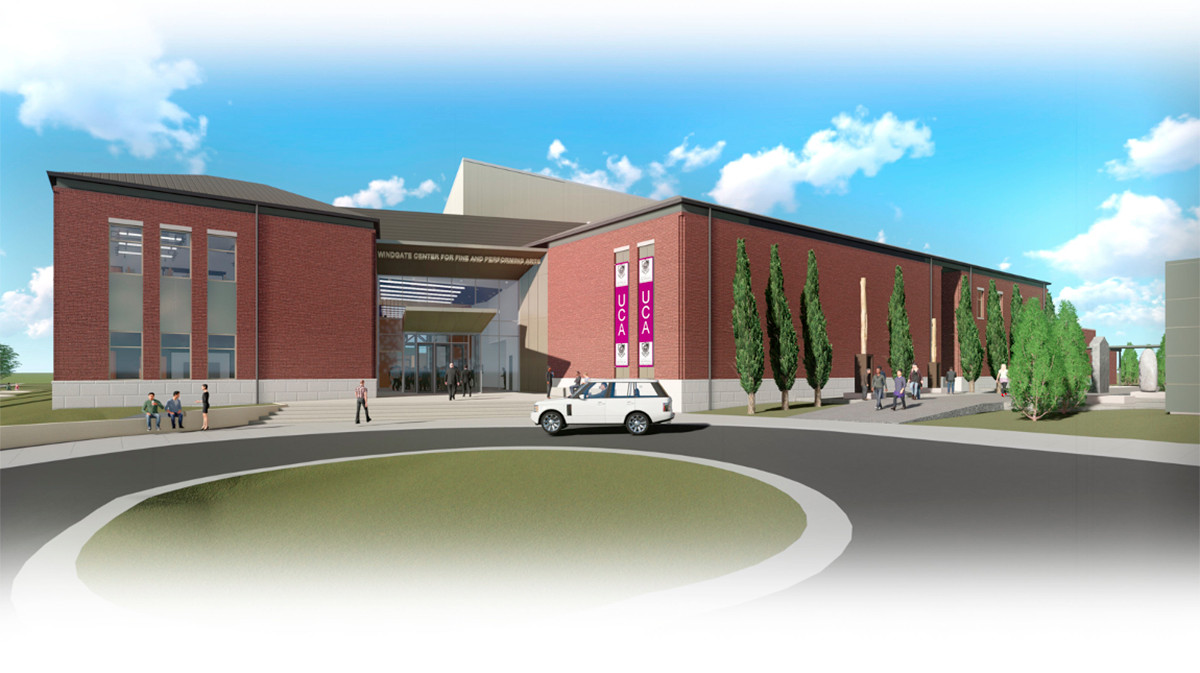 Donations by the Windgate Foundation and the Walton foundation, though the nonprofits are entirely separate, have occasionally complemented each other. Both spring from Walmart riches.
The Windgate Foundation was endowed in 1993, using a gift of Walmart stock from Dorothea Hutcheson of Fort Smith.
'They Kept Going'
UA Little Rock's Windgate Center of Art & Design opened in 2018. Thomas Clifton, chair of the Department of Art & Design there, remembers the excitement surrounding the announcement in 2013 of Windgate's $15.5 million gift to the University of Arkansas at Fort Smith and the opening of that school's Windgate Art & Design building in 2015.
"And then we got our building," he said. "At that time I felt unique and I thought this is great. And then they kept going, and I thought, 'Wow, there is a huge vision here to really address the needs for art in this region, specifically Arkansas.'
"The Windgate Foundation is having an incredible impact in this region and across the United States. They've got projects all over the country."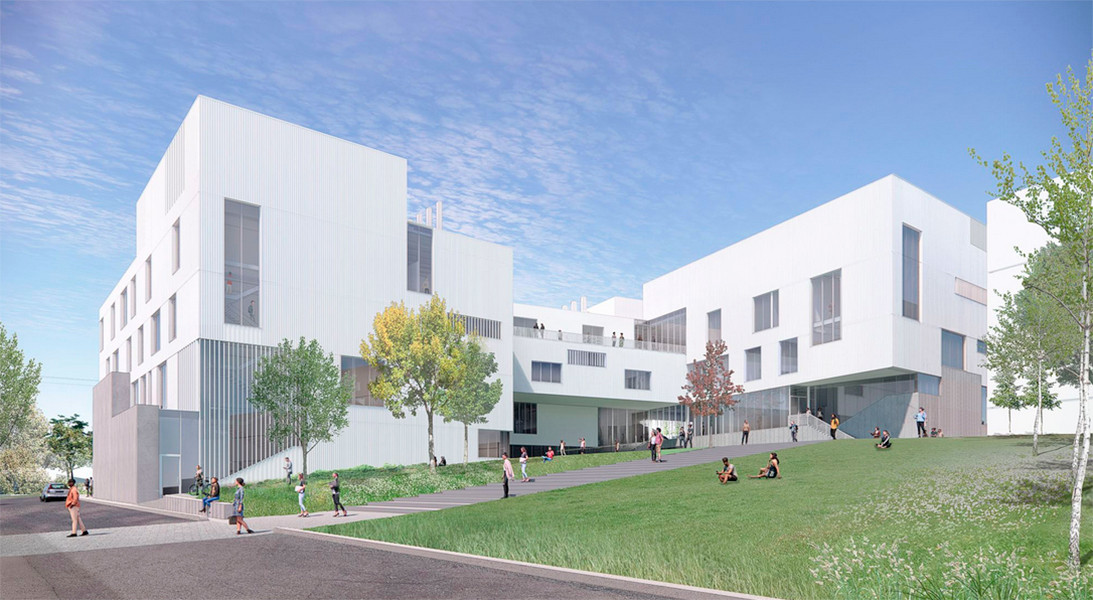 The Windgate Foundation, now based in Little Rock after moving its headquarters from Siloam Springs, has awarded more than $890 million in grants since 1993, according to its website. The nonprofit, citing preparation for an upcoming board meeting, declined a request from Arkansas Business to comment for this story.
The foundation does, indeed, have projects all over the country, having awarded millions of dollars to the Arrowmont School of Arts & Crafts in Gatlinburg, Tennessee; the Center for Craft in Asheville, North Carolina; the Penland School of Craft in Penland, North Carolina; and the Haystack Mountain School of Crafts in Deer Isle, Maine.
And on Dec. 1, when the Eureka Springs School of the Arts announced a $10 million gift from Windgate to establish an endowment for the school, ESSA's executive director, Kelly McDonough, cited those other institutions, saying: "With this support we can expect ESSA to mature into national prominence on par with blue-chip schools such as the Penland School of Crafts, Arrowmont School of Arts and Crafts, and Haystack Mountain School of Crafts."
In Arkansas, the Windgate Foundation's generosity is funding much more than brick-and-mortar art and design schools on college campuses. The foundation donated $35 million as lead project sponsor on the renovation of the Arkansas Arts Center, recently renamed the Arkansas Museum of Fine Arts. The museum's art school will be named the Windgate Foundation Museum School, and the art school gallery will be named the Robyn and John Horn Museum School Gallery. Robyn Horn is the granddaughter of foundation founder Hutcheson and sits on the nonprofit's board.
Another recent example was the announcement by Hendrix College in November of a $15 million gift to support student scholarships. It was the largest non-estate gift in the Conway school's history.
An earlier Windgate gift to Hendrix of $10 million, in 2016, resulted in the Windgate Museum of Art, an 8,000-SF building that aims to be "the premier teaching art museum in Arkansas," according to the college. The museum recently opened under COVID-19 protocols.
And at Arkansas State University in Jonesboro, the Windgate Foundation has donated $6.7 million that is going to build a Center for Three-Dimensional Arts. Construction on it began last fall.
'A Game-Changer'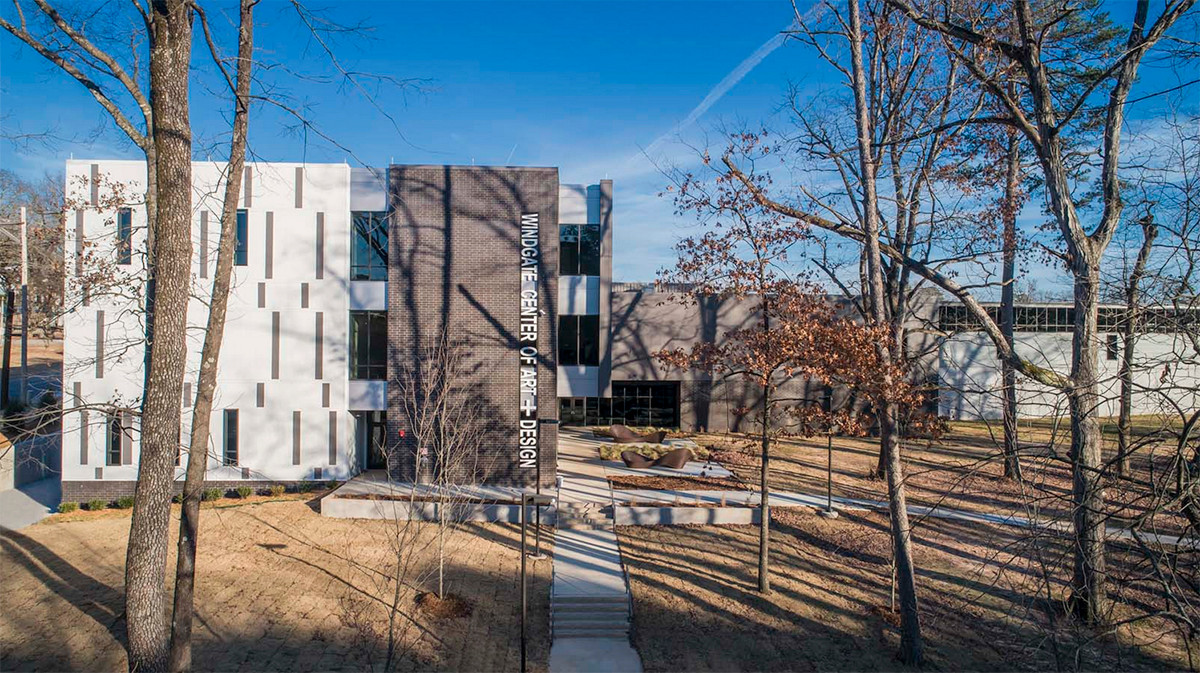 Houston Davis, president of UCA, called what will become the Windgate Center for Fine & Performing Arts, projected to open in fall 2022, a "game-changer here in Conway and for this region." Windgate's $20.3 million donation, announced in January 2019, remains the largest in UCA's history.
"We know that that building is going to draw in arts enthusiasts," he said. The university is excited about building it to accommodate students and faculty, but "everything about it is being designed in expectation that we'll have outside audiences joining in," Davis said.
The 104,000-SF Windgate Center at the northwest corner of Donaghey Avenue and Bruce Street in Conway will house classroom, studio, rehearsal and design spaces and will include a 175-seat black box theater and a 450-seat concert hall. It will also house the Arkansas Shakespeare Theatre, which makes UCA its home.
The center at UCA, as do the Windgate-funded centers built and planned for other universities across the state, will allow the university to bring its arts students together in one space, instead of being scattered across three or four locations on campus, which was a particular wish of the Windgate Foundation, Davis said.
"Without question," he said, the university has seen increased interest from prospective art students.
The Department of Art & Design at UA Little Rock last year saw a 10% increase in enrollment "and that's continued this year," Clifton said. "We've managed to maintain student interest even during the pandemic."
Snyder, at UA Fayetteville, said that the year before the $40 million Windgate gift, the university's master of fine arts program in studio art drew 39 applications, with a goal of accepting nine to 12 students. "This year we had well over 200 applications" for the same number of slots, he said.
The 154,600-SF Windgate Studio & Design Center in Fayetteville is being built at the corner of Martin Luther King Boulevard and Hill Avenue and will bring the School of Art's studio art and graphic design programs together in a four-story building, tripling the size of its current classrooms and work areas. It's expected to be completed in summer 2022.
Taken together, the $120 million Walton gift establishing the School of Art, the largest ever given to an arts program in the United States, and the $40 million Windgate donation present "a once in a generation opportunity," Snyder said. "I think it's not fully understood. It will be fully understood when the building opens and the results are seen."