The Whispers Blog
Arkansas' breaking business news blog, with news and commentary from the Arkansas Business staff.
Send us tips.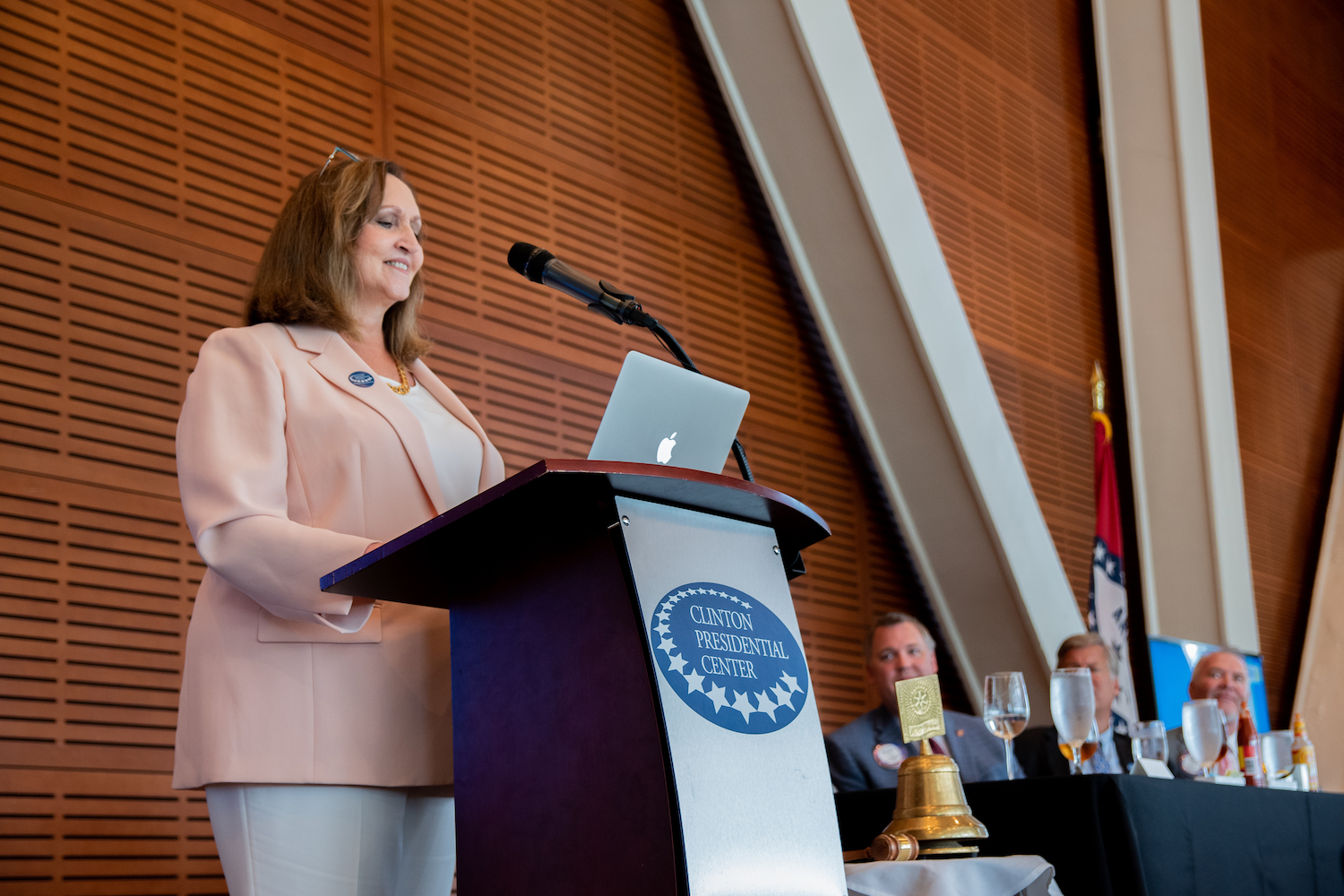 Olivia Farrell accepts the Little Rock Rotary Club's 2019 Business and Professional Leader of the Year award.
I was incredibly proud to take part in the nomination and celebration of Olivia Farrell as the Rotary Club of Little Rock's Business & Professional Leader of the Year. "She's my hero," I gushed about the former CEO of Arkansas Business Publishing Group in the video that Chris Cranford and Shane Carter produced for the meeting at which Olivia was honored earlier this month.
Olivia took the opportunity to give a room full of Rotarians a short course in the business philosophy that she spent decades developing. I have had the benefit of her thoughts for the past 20 years, and I long ago bought into her ideas about serving the fivefold interests of readers, advertisers, employees, vendors and stockholders.
Having readers come first in a list of equally vital stakeholders has made my job easier and more fulfilling. ABPG's publications — Little Rock Family, Little Rock Soiree, Arkansas Bride, Arkansas Next, Greenhead and many more — all serve niche audiences, and it's my job to produce a mix of reliable, interesting news and data that will attract and retain an audience of business executives. I love having an audience that is simultaneously loyal and demanding; it gives the Arkansas Business staff the confidence to do our best work.
Every article and every photo that goes into an ABPG publication is crafted to attract a specific kind of reader that is valuable to the second constituency: advertisers. Olivia was barely in her 20s when she began selling advertising in the Little Rock market, so you'd better believe she values advertisers.
Part of valuing them, Olivia said, is treating all advertisers fairly by sticking with the published rate structure for each publication. She reminded the audience that the Arkansas Gazette lost its largest advertiser (Dillard's Inc.) because of an unfair policy of discounting.
Every company gives lip service to the value of employees, but Olivia told the Rotarians what I've heard her tell the ABPG staff many times: "One of my most fervent dreams was to work with the very best people." (If that's just one of her sales techniques — the exclusivity is a powerful tool — it worked on me.)
To improve her hiring record, Olivia invested in a cheerful and comfortable office environment. And to retain the best employees, she has tried to pay top-of-scale wages. As Jim Collins made clear in "Good to Great," "The purpose of a compensation system should not be to get the right behaviors from the wrong people, but to get the right people on the bus in the first place, and to keep them there."
When was the last time anyone told a Rotary audience to stop using vendors as "low-cost banks" by deliberately slow-walking their payables? Goodness. At that point, Olivia quit preachin' and went to meddlin'.
A company like ABPG is dependent on reliable vendors. Our company has no printing presses. Our office space is leased. We don't even directly employ any photographers. Our payroll is processed off-site. To Olivia's way of thinking, vendors are vital, valued partners who deserve to earn a fair profit and deserve to be paid promptly. The idea of vendors as opponents to be beaten into submission is foreign to her philosophy.
Olivia shared ownership of ABPG with a handful of investors, and they deserved a return on their investment. They got it when the company was sold in February to Mitch Bettis, who had been hired as general manager and publisher in 2013. He is still doing business under the ABPG brand, but his company's formal name is Five Legged Stool LLC, a testament to his intention to continue operating Olivia's way.
---
---
At the Rotary event, Olivia added a sixth constituency to the list: the community. This was always implied, of course, as her products are nothing if not community-oriented. ABPG has long had a community service committee, and Mitch has made clear that his top community service priority is the food insecurity that still plagues so many Arkansas families.
---
Another thing I mentioned in the Rotary video was how normal it is for women to be given management opportunities at ABPG. I would never suggest that's the reason this company has been successful, but it clearly hasn't hurt.
---
I've accepted another invitation to speak to the Arkansas chapter of the Certified Fraud Examiners in a few months. I love those folks, but they are gluttons for punishment.
I thought I'd have to scramble for material since they've already heard my greatest hits of Arkansas white-collar crimes, and last year I talked for most of two hours (as instructed) on the convoluted public corruption case that ensnared former state Sen. Jon Woods and others.
"Ain't nobody wants to hear another 100 minutes on corrupt politicians," I told the CFE who invited me.
Then last week, the hearing into former state Sen. Jeremy Hutchinson's motion to suppress evidence in his federal criminal case felt like manna from heaven. So much new material, thanks to reporting by the Arkansas Democrat-Gazette and Arkansas Times, which staffed the two-day hearing in U.S. District Judge Kristine Baker's court.
I'm thinking of calling my CFE session "Arkansas Soap Opera."
Julie McGee, a restaurant worker with whom Jeremy Hutchinson commenced a tumultuous affair in 2010, turned over several electronic devices to the FBI in 2012 during one of their rancorous breakups. Their relationship was not news; she was arrested in 2012 for assault after slamming him in the head with a taxidermied alligator.
But it was news that she went to the FBI with attorney Dan Greenberg, whom Hutchinson had defeated for the Republican state Senate nomination in 2010.
Material from a computer she gave to the feds contained evidence that was ultimately used to charge Hutchinson with corruption for spending campaign funds on personal expenses, including the care and feeding of his mistress. The question before Judge Baker last week was whether McGee owned the computer and thus had the right to consent to a search of its contents or whether she stole it from Hutchinson, whose Fourth Amendment right against a warrantless search was violated.
It's a fair legal question, but it's rather late to salvage Hutchinson's reputation. Federal prosecutors in Missouri have separately charged him with accepting bribes from the infamous Preferred Family Healthcare — payer of kickbacks and bribes, through executive and lobbyist Rusty Cranford, to Woods and former legislators Micah Neal and Hank Wilkins IV.
Hutchinson's relationship with Texarkana attorney John Goodson also came up in last week's hearing, and the reporting on that was most eye-opening. Goodson, it's good to remember, is the chairman of the University of Arkansas Board of Trustees and is in the process of divorcing state Supreme Court Justice Courtney Hudson Goodson. His wildly successful technique for settling class-action cases in Miller County was declared illegal by the U.S. Supreme Court in a unanimous ruling in 2013.
Hutchinson was being paid thousands of dollars a month by Goodson's law firm, and Hutchinson and Goodson agree that it was a retainer for referring class-action work — definitely not payment for legislative action, as McGee believed when she first talked to the FBI.
And a sweet non-bribe it was. Goodson told the Times that his partner, Matt Keil, lined up the arrangement with Hutchinson. For six or eight years, the firm paid Hutchinson a retainer that started at $20,000 a month and dwindled to $5,000 a month.
"I'm told we paid him about $690,000. He brought three class action cases that brought us $740,000, so we made $50,000 off it," Goodson told the Times' Max Brantley.
So, if my math is correct, more than 90% of the proceeds of those cases went to Hutchinson as a paid-in-advance referral fee. If, as Goodson indicated to Brantley, his firm paid similar referral retainers to other attorneys, I'm forced to rethink my assumption that Goodson was a rich man.
In fact, it may explain why (according to a filing in his divorce case) Goodson's lawyer told his estranged wife's lawyer that Goodson is "broke," as we reported in Whispers a few weeks ago.
Yes, I think I'll have plenty to talk about when I visit the Certified Fraud Examiners in September.
---
On Wednesday, the day after Hutchinson's evidentiary hearing ended, Robin Raveendra of Little Rock, a former Preferred Family Healthcare executive, pleaded guilty in Missouri to participating in a conspiracy to bribe Jeremy Hutchinson.
As for Julie McGee — well, I don't know whether to believe her or not, but I think it's safe to say that married politicians need to be way more careful with whom they choose to start affairs.
---
Eric Besson, a reporter at the Arkansas Democrat-Gazette, did some heavy lifting for his June 2 article explaining how the No. 2 administrator of the Arkansas State Crime Lab came to be selling tox-screening test kits to her own agency.
Cindy Moran, the lab's assistant director, personally owns only 12% of the stock of PinPoint Testing LLC, which has been calibrating equipment and selling "ToxBox" screening kits to the Crime Lab — with and without the inconvenience of bidding — for the past couple of years. But it's notable that Moran's husband is the CEO of PinPoint, so the Moran household certainly has a vested interest in doing more business with the taxpayers who employ Cindy Moran.
I can't begin to explain in this space all the mitigating and aggravating factors in what would seem to be an obvious conflict of interest. On Facebook, this relationship status would be "complicated." But it's notable that both the Crime Lab and the state Department of Finance & Administration recognized the conflict and made adjustments so that the Crime Lab could continue to buy Moran's company's product while Moran continued to collect her state salary.
For reasons I don't understand, the Crime Lab doesn't buy these toxicology screening kits directly from PinPoint. Instead, the contract is with a national supply company called Fisher Scientific, the sole bidder, which in turn agreed to supply PinPoint's ToxBox product at the request of one customer — the State of Arkansas. But Fisher doesn't actually stock PinPoint's product; PinPoint ships directly to the Crime Lab.
Besson did yeoman work, but he was not able to find out how much of a cut Fisher takes for acting as middleman. However much it is, it's pure waste. If it's absolutely legal and ethical and in the state's best interest for the Crime Lab to contract with a company owned by its assistant director, and if no bidding is necessary on the specific item being purchased, why pay extra for a middleman?
---
Every time I turn around there's another example of a public servant who seems to be getting a little something extra. Sometimes they are straight-up crimes like those perpetrated by Jon Woods, the former state senator who, ironically, had a hand in making the so-called "ethics amendment" much more favorable to legislators than to taxpayers.
But sometimes they are deals, like the one between the Crime Lab and PinPoint, that feel just a little too cozy while apparently being completely legal.
A few years back, the College of Pharmacy at the University of Arkansas for Medical Sciences had an exclusive deal to license its technology to a company founded by a friend of the dean, at the dean's suggestion, that then hired the dean's husband. UAMS was supposed to earn royalties on profits, but — surprise! — there were never any profits after the employees got paid.
And it was all perfectly legal and in compliance with UAMS conflict-of-interest rules. It just wasn't of any benefit to the public institution that developed and owned the asset that others were selling, and it didn't pass the smell test with administrators at UAMS who didn't have a direct interest in it.
---
Speaking of UAMS, how about that audit of its Myeloma Institute? As our Mark Friedman reported last month, employees spotted reg flags long before an audit discovered that a $29 million deficit had been building for nine years.
The official explanation is "accounting error," but it seems to be the same accounting error over and over, under both former directors, Dr. Bart Barlogie and Dr. Gareth Morgan: The deficits were never entered in the financial statements at the end of each fiscal year. Convenient, no?
Here's the part of that story that blew my mind: The audit was triggered by a decision to merge the Myeloma Institute into the UAMS Rockefeller Cancer Center, but that decision may have cost millions in donations.
Why? Staffers told the auditors that Dr. Morgan complained about the merger to at least one major donor, who then pulled his or her funding. Two other donors also cited the merger when reneging on their pledges.
Morgan seems to have wanted donors to pressure UAMS to leave the Myeloma Institute alone. I hope they might reconsider now. UAMS needed to bring all of its cancer programs under one administrative structure in order to get a National Cancer Institute designation, but the subsequent audit shows that Myeloma Institute really needed better oversight all around.
---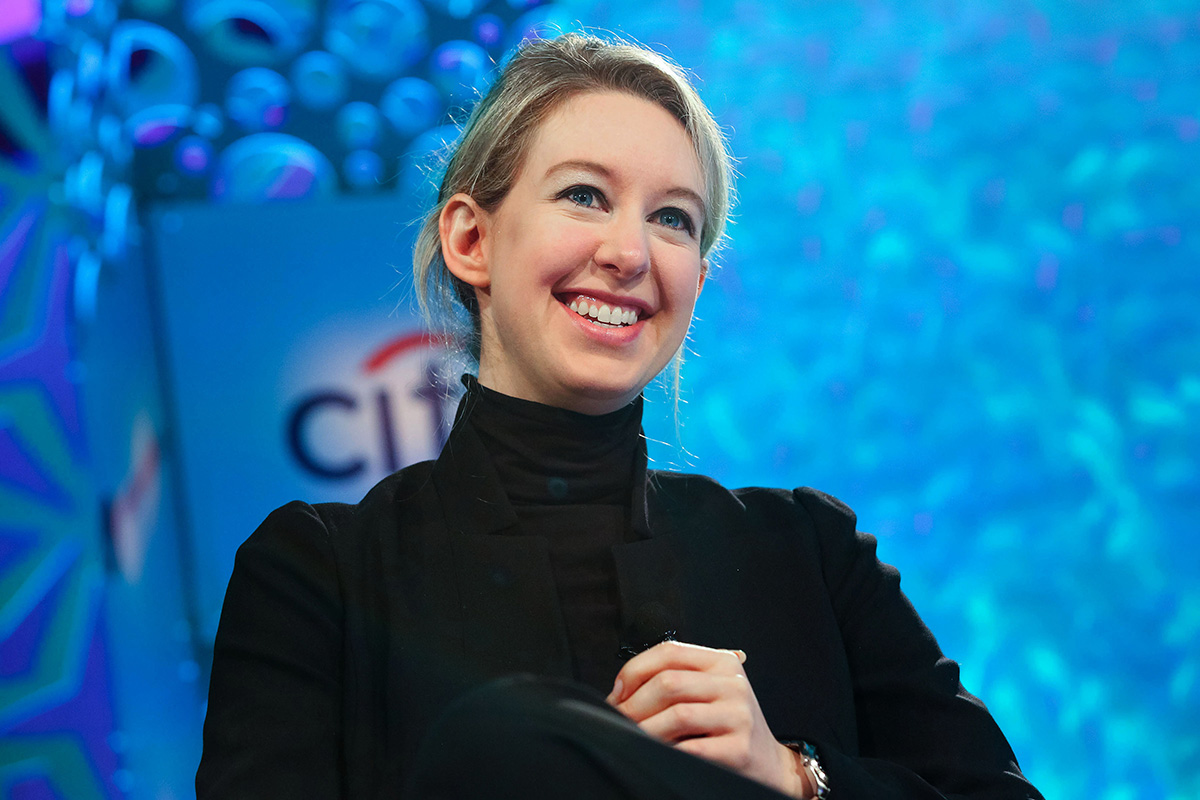 Elizabeth Holmes, then the CEO of Theranos, appears at the 2014 Fortune Most Powerful Women Conference in Laguna Niguel, California.
The New York Times published an article last month headlined, "Why High-Class People Get Away With Incompetence." I noticed a link to it on Facebook and clicked immediately because I had minutes earlier finished reading "Bad Blood: Secrets & Lies in a Silicon Valley Startup."
Yes, I know I'm a year late in reading John Carryrou's spectacular history of Theranos and its founder, Elizabeth Holmes. I thought I knew all I needed to know about a private blood-testing company that didn't live up to the hype. But co-workers kept raving about it, with good reason. The story of Theranos is about human nature as much as it is about business or science or fraud.
The Times story was a report on a scientific study newly published in the Journal of Personality & Social Psychology. The study — actually four studies involving more than 150,000 people — confirmed over and over that people who occupy a relatively high social class are more confident in their skills, even if those skills are demonstrably no better than average.
Overestimating one's own competence is not really the news here. The study's authors repeatedly cited the work of social psychologist David Dunning, including his most famous findings written with graduate student Justin Kruger, "Unskilled and Unaware of It: How Difficulties in Recognizing One's Own Incompetence Lead to Inflated Self-Assessments." Popularly known as the Dunning-Kruger effect, the phenomenon of incompetent people overestimating their abilities is familiar to every manager who has ever had to evaluate employees.
What's new in the study led by Peter Belmi, a professor at the University of Virginia's Darden School of Business, is the consistency with which other people — complete strangers, even — interpret confidence as competence. People who are already relatively privileged project confidence in their own competence, which persuades other people, leading to even more opportunities.
Elizabeth Holmes, now awaiting trial on fraud charges, is a descendant of the founder of the Fleischmann Yeast Co., the foundation for one of the great American fortunes at the turn of the last century. Most of the money had been frittered away and her own father spent most of his career in government service (before a poorly timed stint with Enron). Still, the family history and wealthy connections allowed Holmes, who dropped out of college at 19, to found a biotech company that would attract nearly a billion dollars in startup capital.
Holmes was confident, and that was mistaken for competence by just about everyone. Her investors had last names like Walton and Murdoch. The (former) CEO of Safeway had so much faith in her description of instant on-site testing of single drops of blood that he spent $100 million preparing his stores for clinics that would never materialize. Her board of directors included Jim "Mad Dog" Mattis and former Secretaries of State Henry Kissinger and George Shultz.
They all believed her claims of technological breakthroughs and gave her every benefit of every doubt because they believed in her. Shultz's grandson interned at Theranos, changed his major in order to be part of Holmes' world-changing adventure and quickly realized that the technology didn't exist. His attempts to blow the whistle resulted in estrangement from his grandfather and $400,000 in legal fees. So persuaded was Shultz of Holmes' competence that he repeatedly took her side against his own grandson until the fraud was undeniable.
Carryrou, The Wall Street Journal investigative reporter who unraveled the Theranos hoax, addressed my burning question in the last paragraph of the epilogue to "Bad Blood": "I'm fairly certain [Holmes] didn't initially set out to defraud investors and put patients in harm's way …. By all accounts, she had a vision that she genuinely believed in and threw herself into realizing."
She certainly knew that her technology didn't do what she claimed it did — not even close — but she adopted an extreme version of "fake it till you make it." And that, as the new study shows, is a winning strategy for people whose social class conditions them for overconfidence in the first place.
---
Someone, possibly Mark Twain, explained why it took people like George Shultz so long to accept the truth about Elizabeth Holmes and Theranos: "It's easier to fool people than to convince them that they have been fooled."
If you were waiting for me to suggest other examples of a rich person's confidence being mistaken for competence by people who then refused to accept that they had been fooled, you've done that work for me.
---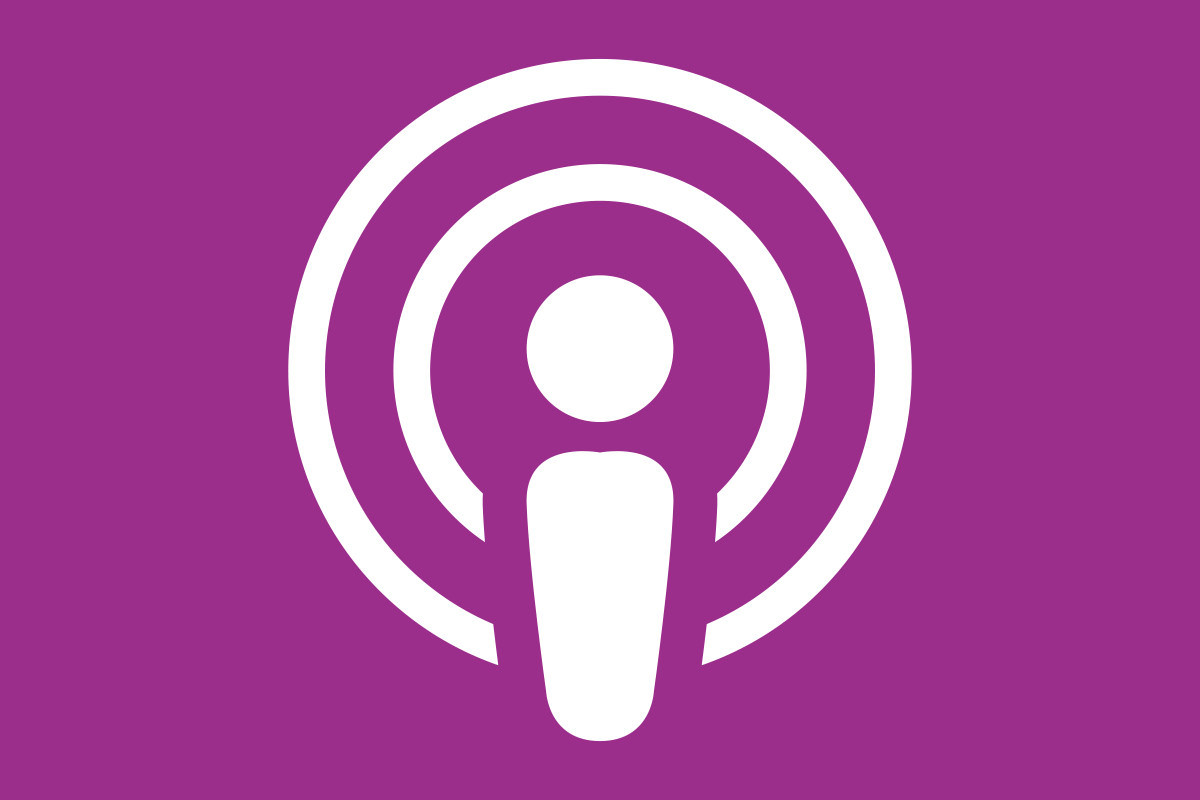 It's time again for another episode of What I'm Listening To.
In the past couple of years I've become a slave to podcasts. I rarely listen to music in the car anymore. I have Bluetooth speakers in the bedroom and the kitchen and earbuds in my purse at all times. My husband is … a saint.
In past columns, I've recommended several, including Malcolm Gladwell's "Revisionist History," "Stay Tuned with Preet [Bharara]," and the first season of "Slow Burn," a podcast about Watergate.
The second season of "Slow Burn," several months old now, was almost as good. It explored the impeachment of Bill Clinton, which may not have played out exactly the way you think it did. The primary criticism I've heard of it locally is that host Leon Neyfakh seemed to have avoided talking to anyone from Arkansas, but that may be provincialism talking.
"The Daily Standard," hosted by longtime talk radio personality Charlie Sykes, died a sudden death in December, along with The Weekly Standard, the staunchly conservative but Never Trump magazine founded by Bill Kristol and Fred Barnes. To my great relief, Sykes regrouped with an essentially identical podcast affiliated with The Bulwark, an online news site that became a gathering place for a number of Weekly Standard refugees.
For left-leaning politics, I get a weekly dose of "Political Gabfest." (The most popular liberal podcast seems to be "Pod Save America," but those people give me a headache.) I also like "FiveThirtyEight Politics" and "The Lawfare Podcast."
I don't live on politics alone, of course. The podosphere is full of management gurus and sales motivators, but I can't seem to get interested in those. I have been fascinated by "Business Wars," multi-episode explorations of infamous competitors — Netflix vs. Blockbuster, Nike vs. Adidas, Coke vs. Pepsi, etc. Thanks to "Business Wars," I could probably hold my own in a discussion of Marvel vs. DC with an average 7-year-old.
"American Scandal," like "Business Wars," is produced by Wondery, one of the largest podcast networks, and they have a similar feel. Some "American Scandal" stories are business-related — the BALCO steroids scandal, the Exxon Valdez oil spill — but has also explored Iran Contra and a bizarre tale that was new to me, "The Hare Krishna Murders."
True crime is a podcast staple, producing some of the earliest breakout hits like "Serial" and "In the Dark." "Dirty John," the story of a successful California businesswoman who married a criminal she believed to be a doctor, is worth a listen. It inspired a TV miniseries.
Overlong (or meticulous, take your pick) but worthwhile is a podcast called simply "Cold." It recounts the disappearance and presumed murder of a young Utah mother who naively married into a toxic but strangely close-knit family. "Cold" has done a great service by encouraging victims of domestic abuse to get out.
---
Last week I followed a tweet to a single episode of a podcast I had never heard of. I'm not ready to recommend "behavioral finance expert" Daniel Crosby's "Standard Deviations" in general, but his interview with business blogger Morgan Housel is worth an hour of your time, whether you are a CEO or a teenager.
The most practical takeaway: You don't have to be a professional stock-picker to make good investment decisions. Dollar-cost averaging — that is, investing a set number of dollars on a regular schedule, regardless of market conditions — and low-cost index funds over a long period of time will put you in the top quintile of investors or better.
The most thought-provoking: A discussion of "the just-world fallacy," which is the assumption that wealth is the result of effort or brilliance and poverty is the result of laziness or stupidity. Luck, good and bad, is a real thing.
Crosby and Housel discuss — as Malcomb Gladwell did in his book "Outliers" — the fact that Bill Gates, by sheer luck, had access to a mainframe computer when he was in junior high in the late 1960s. Bill Gross, the billionaire bond fund manager, started his business in time for interest rates to rise into the teens. Would he have the same success if he had started at 2%? Forbes has declared Kylie Jenner, at 21, the youngest self-made billionaire — if you define self-made as not inherited. But would she be a billionaire if she were not the half-sister of the infamous Kardashians?
"All three of those individuals … were very smart and very talented and they deserve to be treated as successful people and viewed as successful people who put in a tremendous amount of effort, and that effort had a contribution to their success," Housel said.
"But we should not pretend that it was just their effort. There were these elements that were outside their control … And, just as important, it's true for the majority of poor people as well."
---