The Whispers Blog
Arkansas' breaking business news blog, with news and commentary from the Arkansas Business staff.
Send us tips.
5/2/2022 12:00 am
Updated 11 months ago
Comments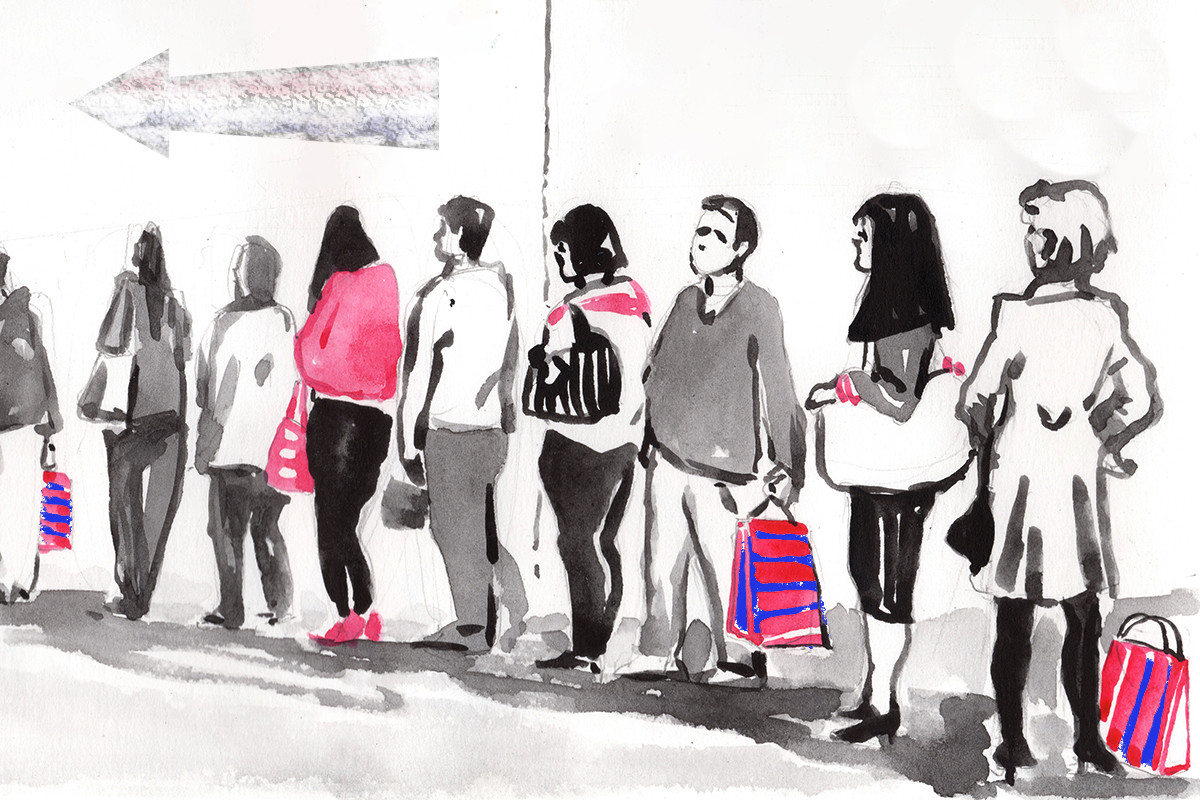 Transaction or transformation? To better serve consumers, leaders need to decide between transactional leadership and transformational leadership. There is a difference.
A company, a brand and leadership focusing on the transaction of buying and selling something limits itself to mere process. But if that same brand's leadership practices converting a buying and selling function into an experience, the benefits of true customer service come clear.
It is, however, a two-way street. Better consumers beget better customer service, and vice versa. How to be a better consumer is where we will start.
Better consumers know more about who they're dealing with. Options abound for determining the quality and reputation of a company and its brands. Search online. Look for third-party suggestions or reviews. Ask others who may have used the product or service. Check with the Better Business Bureau. It's all part of doing research before you buy. Remember: Buyer beware.
Packaging offers more than just an attractive presentation. Truth in labeling regulations or requirements by the Fair Packaging & Labeling Act enable consumers to make value comparisons between one product and another. The act also provides information on consumables or edibles, including ingredients and nutrition. Read the label.
Communicate with the retailer on your experience. Make sure the store knows your satisfaction or dissatisfaction with a brand, and ask that it pass that information along to the distributor. Store websites, too, offer feedback opportunities, as does contact information listed on the product label. If you don't tell them, how will they know?
Keep receipts. Nuff said.
Express yourself with your feet and your dollars. This is particularly effective when keeping the environment in mind and influencing greater sustainability practices. In fact, being a better consumer includes such everyday practices as buying products that are contained in recycled packaging, that are made from recycled materials, that can be recycled themselves, that have longer shelf life to reduce waste, and that have natural or organic ingredients rather than processed or artificial ingredients. And remember, reusable retail bags reduce the need for plastic bags that don't naturally degrade in landfills and often end up in streets, streams, rivers and oceans.
Consumer input from an informed and enlightened point of view, which, in turn, transforms our buying habits, can work to make for better products and much better customer service. The corporate side of the equation, to reciprocate with better customer service, can be influenced by consumer habits.
Companies take heed and thrive: Demonstrate empathy with customers. Put yourself in their shoes. Understand their emotions and the reasons they buy. And, when necessary, change corporate policy to customer policy.
Consumers want to have a conversation, not a monologue. The transaction is part of that conversation. But customer feedback and research of consumer wants and desires are positive ways to learn how best to respond and transform.
Train customer service representatives. Also, understand that customer service begins with the procurement of raw materials and is followed through with sustainable manufacturing and distribution, pricing and promotion. Also important is working closely with retailers to share what you have learned about your consumer, as well as what the retailer has learned. Listen.
Adopt continuous improvement. Admit errors and correct them. Have an effective crisis communication plan if something were to go terribly wrong. Differentiate your product or service based on the brand's positive attributes, consistent with communicated consumer opinions, actions and habits. Hire people who "get it" and people you can trust to live out transformational customer service policies.
The two-year-plus pandemic has shaken consumer trust and changed consumer habits. One result is consumers are searching for adaptive relationships. Because of this phenomenon, an opportunity has been created for companies to change and meet new consumer needs. To survive in an evolving normal, learn the right thing to do, and do the next right thing.
---
Craig Douglass serves as executive director of the Regional Recycling & Waste Reduction District in Pulaski County.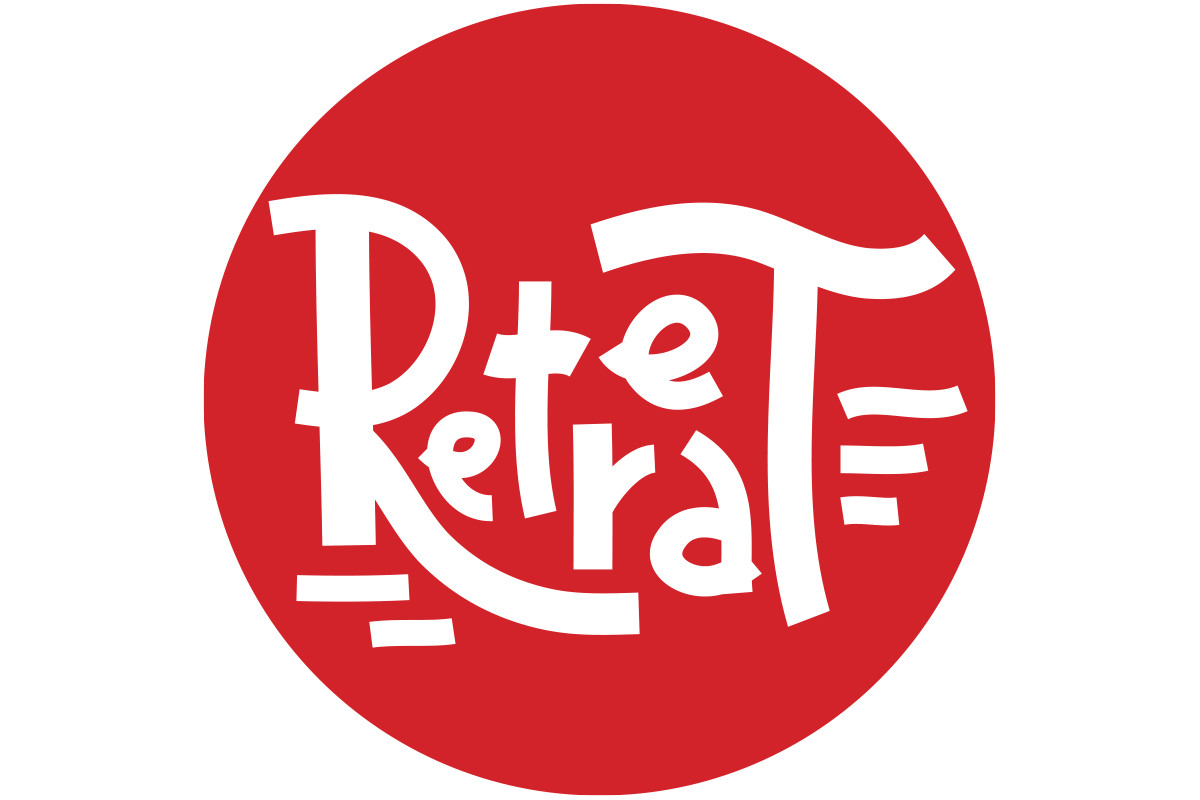 For the first time since 2019, employees of Arkansas Business Publishing Group of Little Rock gathered April 7 for a company retreat at the Winthrop Rockefeller Institute atop Petit Jean Mountain.
Like everything else, the pandemic had disrupted plans for the previous two years, forcing the cancellation of our annual overnight stays and ending a streak of yearly gatherings that predates my 23 years with the company. So it was strange, but oddly thrilling, to be back in the same conference room with everyone again. And, for the first time, we welcomed employees of our new sister company, magazine publisher 360West of Fort Worth, Texas.
If you've been on company retreats, you know how great — and how bad — they can be. A great retreat is one that unites a company's employees around a common purpose, builds new relationships across company departments, and allows everyone to take a 30,000-foot view of what the company is doing, what new opportunities are available and how it can improve. A bad retreat, one without direction or goals, is a waste of everyone's time and a thing that can alienate a company from its most valuable resource, its people.
As a business owner or manager, you also know how costly retreats are. For two days, about 80 people across our two companies mostly signed off, meaning no new revenue came in and work on all products stopped. Some took a pricey flight from Texas, while others put expensive gasoline in their cars and drove up the mountain. And managers imposed early deadlines and juggled schedules to accommodate it all, causing a frenzy on either side of the event.
I'll admit that I dread the run-up to these two-day meetings, but I think most of us come out of them feeling pretty good. This year was especially meaningful, reuniting after the pandemic and celebrating the growth of our company in an industry where most players are cutting, not adding. It also allowed us to reintroduce ourselves to, well, ourselves, reuniting with people we may have only seen via Zoom and meeting our new colleagues.
This week, columnist and business consultant Sabrina Starling writes about the importance of regular one-on-one meetings between managers and their direct reports. One thread is that these regular check-ins provide opportunities to develop the strengths of your best people and can build affinity between employers and employees. Ultimately, she writes that this can improve worker retention — something all of us are striving to do amid a historically tight labor market.
I think a well-planned company retreat — one with purpose, goals and just the right balance between structured programming and free time for socializing — can achieve a similar result. And, while COVID case numbers are low and many companies are seeking new ways to attract and retain a quality workforce, now might be the best time to give it a try.
---
They're not paying me to say this: The Winthrop Rockefeller Institute is one of the state's jewels, a singular Arkansas venue whose greatest gift to its guests is just enough distance from everyday distractions to get critical, big-picture work done. It's an uncommonly beautiful place that represents the very best of the legacy and values of its namesake and benefactor, the late Gov. Winthrop Rockefeller.
And speaking of uncommon things: Assistant Editor Kyle Massey caught up with U.S. Steel Corp. CEO David Burritt's speech to the Arkansas Economic Development Foundation banquet on April 6.
In case you missed it, Burritt, whose company owns Big River Steel and is building another $3 billion mill in Osceola, had good things to say about Arkansas and what gave the state the edge when it chose where to put the factory. Big River's success played a part, as did the site's central location and access to the Arkansas River and railways.
But it's the intangibles that seemed to make Burritt and his company feel good about their choice. After the announcement, a U.S. Steel employee buying bottled water in town was asked where he worked. When he answered, the clerk said, "We love you. The water's free."
"That's uncommon," Burritt told the group, "and that's Arkansas. It's incredible to partner with people and feel loved. It's a remarkable state with remarkable opportunities."
---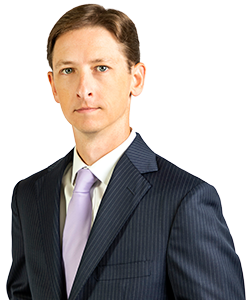 Lance Turner is the editor of Arkansas Business.
4/4/2022 12:00 am
Updated 12 months ago
Comments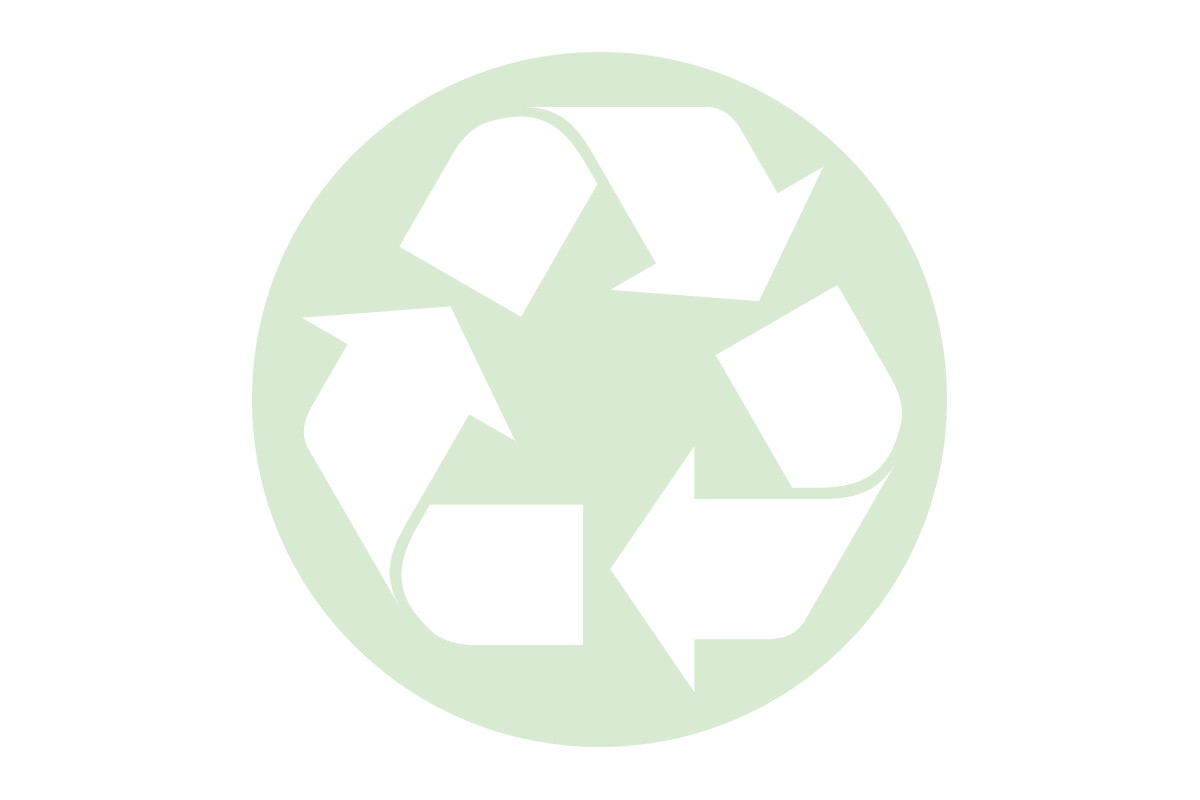 Someone else will worry about it. That notion represents many consumers' opinions about recycling. But not all. There are folks in communities across the state who understand the benefits of recycling. And those benefits include protecting the public health, conserving natural resources, reducing carbon emissions, enhancing the efficiency of manufacturing and safeguarding our shared environment — just to name a few.
Making recycling more relevant to everyday consumers requires information, education and messaging appealing to economic interests — so-called pocketbook issues like jobs, incomes and community services funded by an expanded tax base. Put another way, recycling creates jobs. And it does so in three primary ways:
► Through collecting, processing and preparing household recyclables. When you put them in your cart or drop them off at a recycling collection center, they are picked up and transported to materials recovery centers where they are sorted, prepared and sold to markets.
► By making new products from recycled feedstocks or raw materials, many of which are provided by you.
► Through reuse and remanufacturing. That includes, for example, electronic waste like your old computer or printer that can be refurbished and resold at a discount to be used again for its original purpose.
The Environmental Protection Agency lists in its recycling information and education project the number of jobs supported per 1,000 tons of recycled commodities. Among them: electronics, 33 jobs; tires, 11.9; glass, 10.2; plastics, 23.5; paper, 1.7; and aluminum cans, 28.5 jobs. The more we recycle the right stuff, the more jobs created in those industries and our communities.
There are some new things happening for Arkansas recycling.
In April 2021, the Arkansas General Assembly passed and the governor signed Act 839, which establishes a statewide electronic waste recycling program. The program, the first of its kind in the country, is market-driven and designed to take advantage of the competitive power of private industry to participate in the statewide mission of recycling and, in the case of electronic waste, keep hazardous chemicals out of landfills, at no cost to the state.
Other possibilities include locating glass and plastics recycling plants in Arkansas. These are in the early stages of development. They follow the October announcement of a new manufacturing plant in the Little Rock Port that will make composite decking and other outdoor living products from recycled plastics and wood remnants. The 500-job, $400 million investment by Trex Co. of Winchester, Virginia, will provide a local market for the Arkansas timber industry's reclaimed wood and recycled plastics like plastic bags and film wrapping.
It will take all of us — individuals, business and industry — participating in recycling to make these entrepreneurial projects a success for Arkansas and Arkansas jobs.
"Just get rid of it" is another notion that enters the thoughts of some consumers. But just throwing used-up products in the trash for dumping in a landfill reverses the benefits of recycling. Recycling takes effort, but the appearance of that recycling cart in front of the house shows others on your street that you know what's what; it's the status of participation and just plain smarts. You get that kind of satisfaction, too, when you drop off things like old electronics, glass, hazardous household chemicals and plastic grocery bags at a recycling collection center.
Recycling begins with you, the residential consumer, and continues in the profitable sales of recycled materials and products in an open marketplace. And on and on it goes in what could be an endless loop benefiting us all.
---
Craig Douglass serves as executive director of the Regional Recycling & Waste Reduction District in Pulaski County.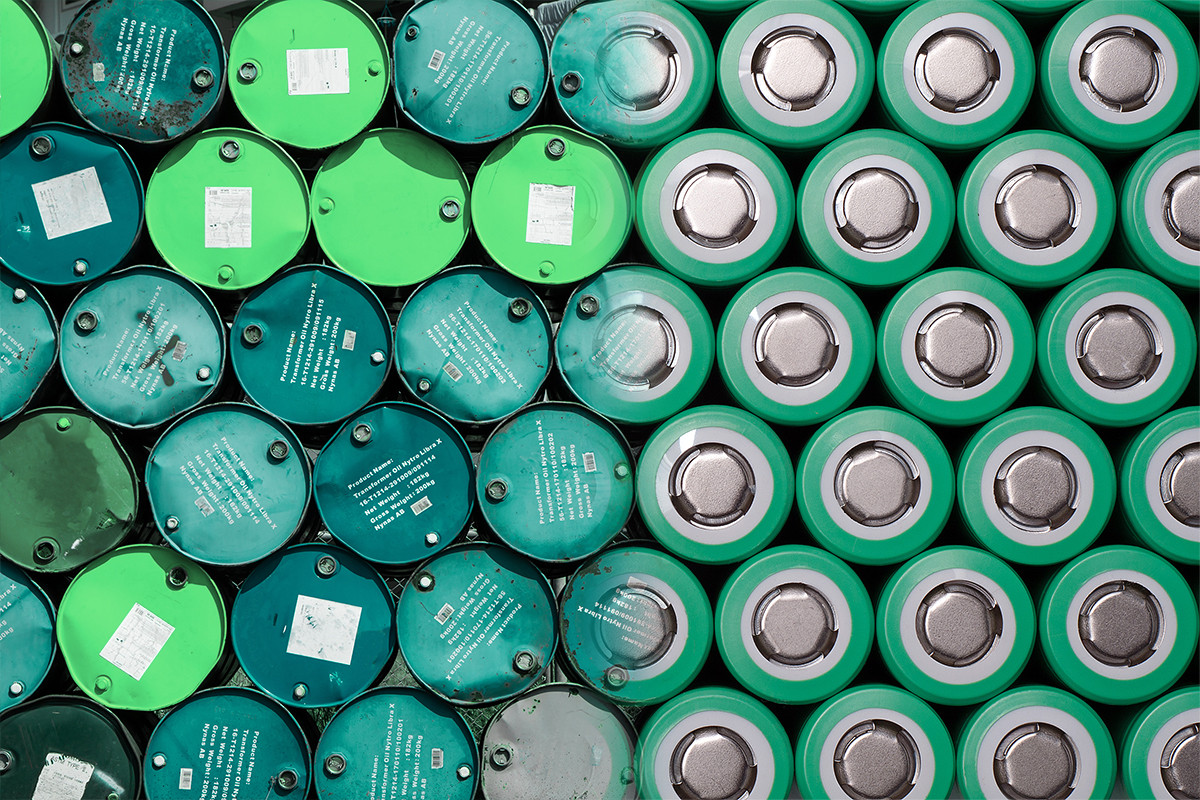 Arkansas Business, led by energy reporter Kyle Massey, has been following the story of Arkansas lithium since 2018, when a Vancouver company few had heard of began optioning brine lands and detailing extraction plans in south Arkansas.
The company, Standard Lithium Ltd., aims to source lithium from the underground brine that other companies are already mining for bromine near Magnolia and El Dorado. Lithium is a key ingredient in batteries powering the devices at the center of our personal and professional lives: cellphones, computers, airplanes and, increasingly, electric vehicles. As Massey pointed out in an early story, lithium carbonate is also a common treatment for bipolar disorder and other illnesses.
Phase one of Standard's plan was to prove that its novel method of lithium extraction — one that would be faster and less wasteful than current methods — could work. The next phase was to build a test extraction facility at the Lanxess Corp. bromine plant in El Dorado. Lanxess has partnered with Standard Lithium nearly from the beginning, and now has a significant equity stake in the startup, a key vote of confidence in its prospects.
Another vote of confidence came from a well-known global investor: the Koch Strategic Platforms arm of Koch Investments Group, a subsidiary of Charles Koch's Koch Industries of Wichita, Kansas. And it wasn't until last week that we got a better understanding of Koch's interest in the Arkansas project.
As Massey reported in November, Koch Strategic Platforms made a $100 million direct investment in Standard, and signaled possible collaborations with other Koch companies, including Koch Engineered Solutions and Koch Minerals & Trading.
David Park, Koch Strategic Platforms' CEO, said at the time that his firm "is focusing on investing in companies with strong tailwinds that are disrupting the market as we know it," and that he expects the investment to "help accelerate the production of lithium resources right here at home." The company listed half a dozen ways the investment could complement existing operations at other Koch companies.
A few months later, Koch's overall strategy is coming into focus. As The Wall Street Journal reported on Tuesday, the Standard Lithium stake is one of several investments Koch is making in the U.S. battery supply chain and electric vehicles. Yes, the conglomerate whose CEO has, as the Journal notes, "long opposed environmental regulation and funded groups that questioned climate change" is now a major backer of electric vehicle batteries. In fact, the Journal, examining company filings, news releases and other data, cites analysts who say Koch's battery investments "are among the biggest from outside the auto industry."
According to the Journal, Koch is investing in companies that aim to:
Make better batteries (Solid Power Inc. of Louisville, Colorado, and Aspen Aerogels of Northborough, Massachusetts).
Make cheaper, more sustainable batteries (Freyr Battery SA of Norway, with which Koch has a manufacturing joint venture in the U.S.).
Provide raw materials for batteries (Li-Cycle Holdings Corp. of Mississauga, Canada, and Standard Lithium).
So that's the big picture. A global conglomerate born from the oil industry is, like other big companies, investing more money domestically in greener, more sustainable forms of energy. But zooming in on Arkansas, the exciting story is that a big company has put $100 million into a plan that adds a potentially lucrative new dimension to a 60-year-old bromine industry that few of us think much about.
Standard and its investors have a long way to go and, as Massey reported earlier this month, some are questioning the company's production claims. But there's also at least one other company, Galvanic Energy LLC of Oklahoma City, with designs on starting its own lithium operation in south Arkansas, another vote of confidence in Standard's strategy.
---
I'm happy to see more investment in domestic control of key technologies like electric vehicle batteries. The pandemic and Russia's invasion of Ukraine have highlighted the degree to which we rely on other countries for all kinds of critical goods and services. It's well worth considering the things we can do domestically to strengthen our hand, especially when it comes to the technologies of tomorrow, given the global unknowns we face.
---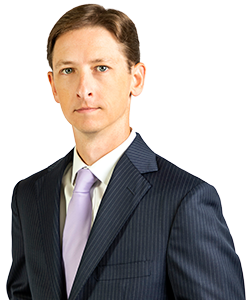 Lance Turner is the editor of Arkansas Business.
I attended my first Arkansas Business of the Year Awards in 2000, after less than a year on the job at Arkansas Business.
I've attended almost every one since, and without fail, each year's event offers great stories of how businesses, nonprofits and executives go above and beyond in good times and bad. This year's event, on March 9 in Little Rock, continued that tradition. And as the night went on, a few themes emerged. It was a big year for:
► Northeast Arkansas. Northwest Arkansas gets all the ink, but big things are happening in northeast Arkansas, and that was reflected in the award categories for Arkansas' biggest businesses, where Ritter Communications and Hytrol Conveyor Co. Inc., both of Jonesboro, and Big River Steel of Osceola competed.
Ritter and Hytrol won their respective categories. Both have deep Arkansas roots. Hytrol was founded in 1947 in Wisconsin but moved to Jonesboro in 1962. Ritter's lineage stretches to Marked Tree in 1906. Both are well suited for a post-COVID economy that depends on high-speed internet, which Ritter provides for businesses and homes, and quick delivery of goods ordered online, which Hytrol enables through the advanced material handling systems it makes for distribution centers.
Well-suited too is Big River Steel, a high-tech flat-rolled steelmaker whose parent, U.S. Steel of Pittsburgh, just started work on a $3 billion mill next door.
► Business comebacks. CARTI of Little Rock CEO Adam Head and ArcBest Corp. of Fort Smith President & CEO Judy McReynolds won Executive of the Year Awards in the Nonprofit Executive and Business Executive categories, respectively. Their organizations were in bad shape when they took over. Just before Head joined CARTI in September 2017, the nonprofit had a loss of $5.8 million on operations and had missed the covenant on a $49 million bond issue. And when McReynolds became CEO in 2010, the company had posted a loss of nearly $128 million the previous year.
Today, both are on firm financial footing and in growth mode. CARTI is building a network of facilities in Arkansas, including a new $50 million Little Rock surgery center. And ArcBest, with profits of at least $15.8 million annually since 2013, has rebranded and diversified. Last year, it bought truckload freight brokerage MoLo Solutions LLC of Chicago for $235 million in cash, doubling its capacity (see story).
Resilient nonprofits that came out of COVID stronger. COVID-19 left many nonprofits struggling to deliver services and raise money. But many awards finalists navigated the pandemic with creativity and clarity of mission, and are stronger today than before 2020.
Jama Best, executive director of the Arkansas Humanities Council of Little Rock, said her group "provided more programming to more attendees" thanks to COVID-era online events than they would have otherwise. Janell Mason, executive director of the Ronald McDonald House Charities of Arkansas of Little Rock, expected a $500,000 budget shortfall in 2020 — but her tenacious fundraising led to a $500,000 surplus, and expansion is on the horizon. Diane LaFollette, executive director of the Mid-America Science Museum in Hot Springs, told me that a third of Association of Science & Technology Centers museums didn't survive the pandemic. Not only did Mid-America survive, it surpassed 2021 budget projections and now has a well-funded emergency reserve. All three were Nonprofit Executive of the Year finalists, and rightfully so.
► Humble leadership. Sherman Tate, who received the fourth Legacy of Leadership Award, reminded us of a humble brand of leadership of which we are in painfully short supply. Tate, a Black man born in the small Phillips County town of Marvell in 1945, is a barrier-breaking leader in government and the private sector, scaling the heights of iconic Arkansas companies like Arkla Gas and Alltel Corp. His career paints a portrait of someone willing to take chances, ask hard questions and take tough stands, but with a humility to recognize that he might not always have the right answers.
"You can't assume, just because you got the title, that you got all of the answers," Tate said in an interview before the awards ceremony. "Because the men and women that are in the trenches, they've forgotten more about what really makes the organization run on a day-to-day basis than the guy sitting at the top who never spent a day out doing what they're doing."
---
You can watch video profiles and award acceptance speeches from the Arkansas Business of the Year Awards right now at arkansasbusiness.com/aboy34 and our YouTube channel.
---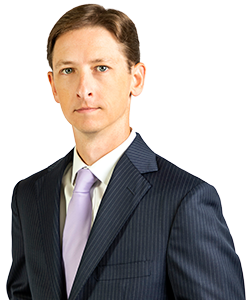 Lance Turner is the editor of Arkansas Business.