The Whispers Blog
Arkansas' breaking business news blog, with news and commentary from the Arkansas Business staff.
Send us tips.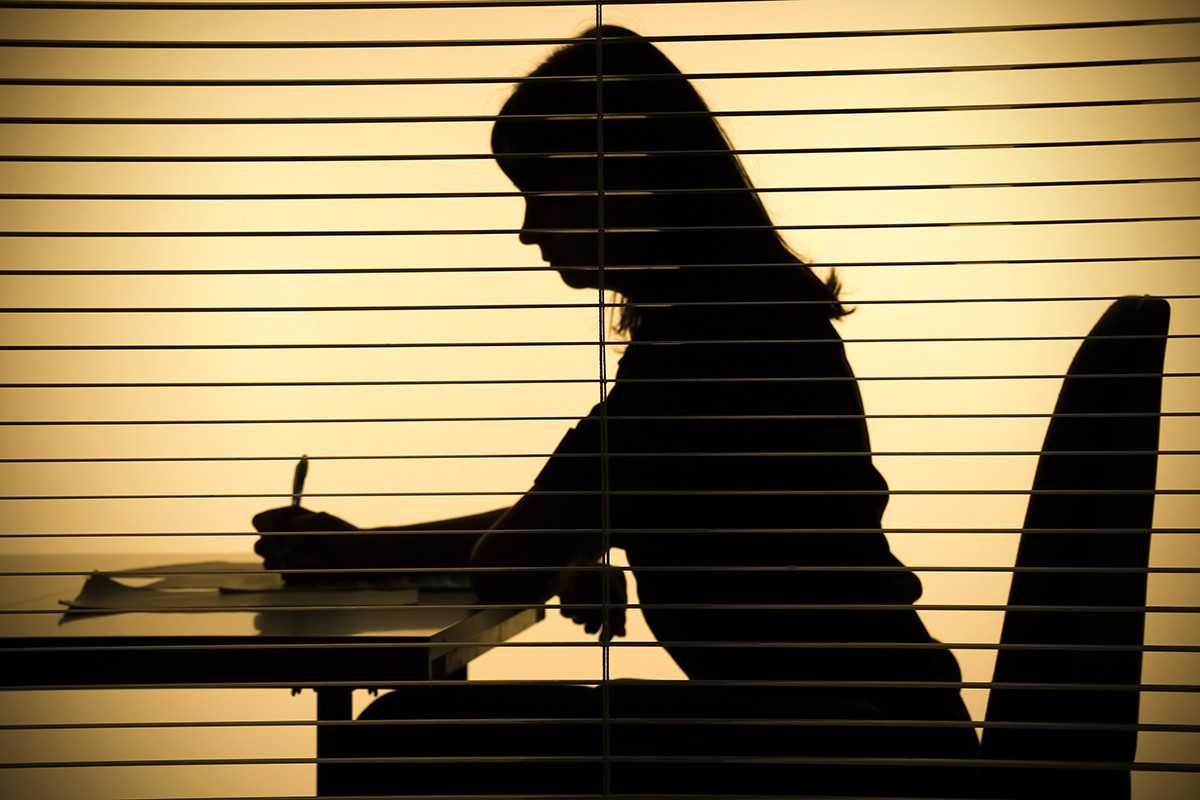 I've never forgiven Bill Clinton for his selfish and completely inappropriate indulgence with Monica Lewinsky, but for years I disbelieved Paula Jones' claim that he dropped his trousers for her minutes after she was escorted to his room in what was then called the Excelsior Hotel. He was the governor of Arkansas, after all, and it defied belief that a man of education and accomplishment would behave in such an outrageous way toward a woman who gave him no encouragement.
Only in the past few years have I started to understand how naive I was. Credible revelations about Harvey Weinstein, Matt Lauer, Charlie Rose, Jeffrey Epstein and others — and Donald Trump's gleeful description of the way he felt entitled to assault unwilling women because he was "a star" — aren't direct proof that Clinton did as Jones described, but my assumption that achievement made men less likely to behave like animals turns out to be completely wrong. Success, especially financial success, seems to embolden some men.
I bring this up to recommend "She Said," the perfectly titled new book by Jodi Kantor and Megan Twohey, the New York Times reporters who broke the Weinstein story that numerous reporters had previously tried and failed to nail down. It's a story of journalistic technique, which naturally interests me, but it is more like "Spotlight" than "All the President's Men." It lays out the scope of the human wreckage and the profitable machine that was assembled to enable the predator by silencing victims.
That's one of the insidious things about sexual harassment, and I use that term broadly. Even relatively mild examples — like the things one of my early editors said to me, or that time a high-ranking policeman literally chased me around his desk — are demeaning and unpleasant to talk about. The behavior attributed to Weinstein is so grotesque that it's easy to understand why so many of his victims agreed to take settlement money and agreed to keep quiet, although that's exactly why he was able to amass so many victims.
And more victims meant more money, including for the lawyers who encouraged the victims to sign nondisclosure agreements. Twohey and Kantor come down hard on Lisa Bloom, the lawyer daughter of feminist lawyer Gloria Allred, for working with Weinstein to rehabilitate his public image. (Bloom isn't quite the enabler Ghislaine Maxwell allegedly was for Jeffrey Epstein, but her reputation as a defender of victimized women is probably not going to survive.)
Bob Weinstein, who had been his brother's business partner for decades, told Twohey and Kantor that he had — tragically — misunderstood his brother's predatory behavior for years, even as he was party to millions of dollars in secret settlements. A recovering substance abuser, Bob Weinstein thought of Harvey as a sex addict and believed Harvey when he said the women were all consenting participants in adultery. Bob begged Harvey to get treatment for sexual addiction, identifying their company and family as the only victims.
In hindsight, of course, that seems willfully blind — just like Hillary Clinton's welcoming Weinstein into her social circle. A reliable Democratic donor for years, Weinstein even had the nerve to participate in the 2017 Women's March, a multi-city response to the inauguration of Donald Trump. (Twohey had been part of a team that, even before Trump was the Republican Party's official nominee, reported on multiple women who described the kind of behavior that Americans would later hear him brag about in the "Access Hollywood" video.)
Kantor and Twohey spent months reporting their first story on Weinstein, which was published in October 2017, just ahead of similar reporting by Ronan Farrow that was published in The New Yorker because NBC (then Matt Lauer's employer) had declined to air it.
Kantor, Twohey and Farrow shared a Pulitzer Prize for those stories and subsequent developments, and "She Said" describes in fascinating detail the grinding work that Kantor and Twohey put into their reporting. Just figuring out how to contact celebrity victims like Gwyneth Paltrow and Rose McGowan was challenging and time-consuming, much less persuading them to cooperate.
---
Farrow also has a new book, "Catch & Kill," but I haven't read it yet. I am listening to two podcast series on Jeffrey Epstein, "Broken" and "The Mysterious Mr. Epstein." I have several decades of naivete to overcome.
---
I probably owe Paula Jones an apology.
---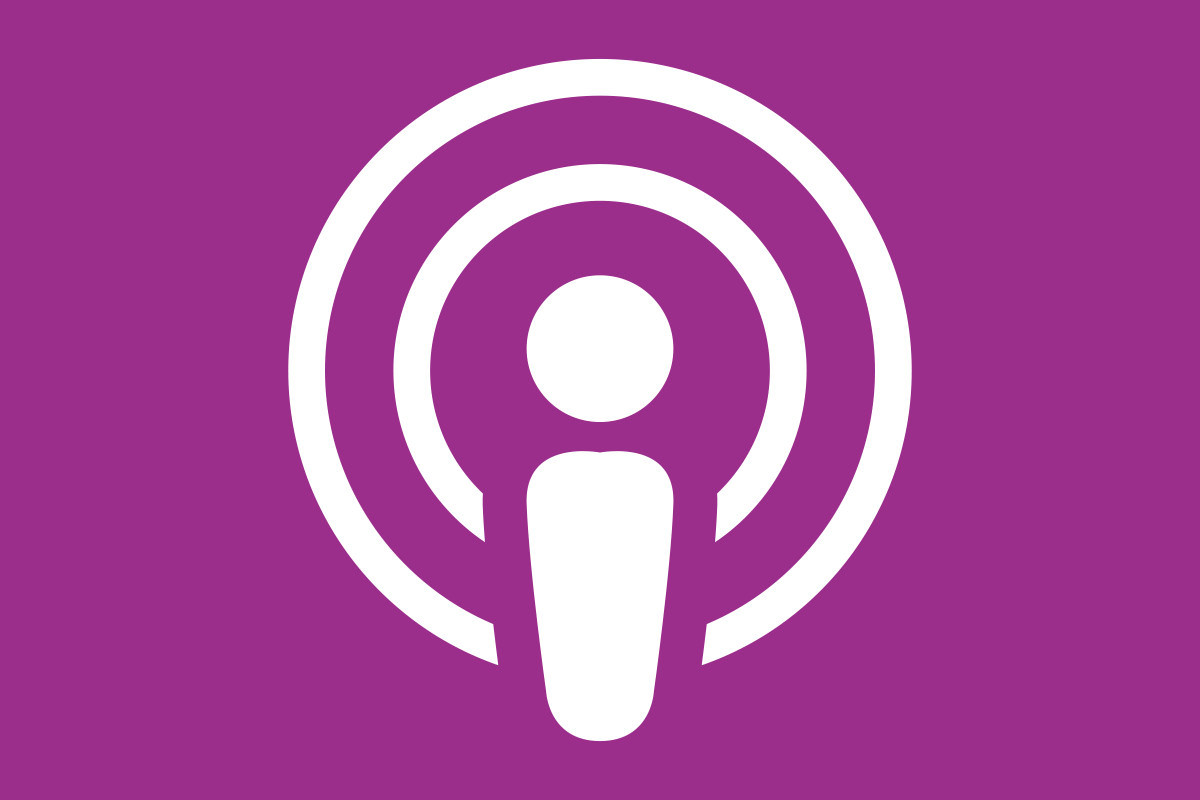 The podcasting universe keeps expanding, and keeping my podcast subscriptions curated is as hard as limiting my purchases at a Trader Joe's. (Yes, I'm excited about the new TJ's in Little Rock.) I'm still listening to some of the podcasts I've recommended in the past — Malcolm Gladwell's "Revisionist History," "Stay Tuned with Preet [Bharara]," "Political Gabfest" and "The Lawfare Podcast."
I'm still faithful to "The Bulwark," which honored me with an invitation to join the podcast in July to talk about the race massacre at Elaine in 1919. (You can listen to me umm and uhh at Podcast.TheBulwark.com.) My nervous system needs a regular infusion of Never Trump conservatives lest I forget that conservatism hasn't always been synonymous with appeasing dictators and protectionist trade wars.
Earlier this month TheBulwark.com, a refuge for conservative pundits displaced by the closing of The Weekly Standard late last year, introduced a second podcast: "Beg to Differ." It seems promising, with host Mona Charen and regular panelists Linda Chavez, Bill Galston and Damon Linker.
Lawfare, a blog and podcast traditionally focused on national security issues, has produced a limited-series podcast called "The Report," which turns the Mueller report into an easier to digest narrative. Highly recommended, even for those of us who actually read nearly 450 pages.
"Trump Inc.," a podcast project of ProPublica, has spent a year and a half digging around in President Trump's businesses since he, unlike his predecessors, felt no need to either divest from his private business interests or to be transparent about them. Even if you aren't worried about his conflicts of interest — like the one he said he had in Turkey, long before he decided to do Turkish President Erdoan a favor by abandoning our Kurdish ISIS-fighting allies in northern Syria — the episode about Trump campaign manager Brad Parscale is a mind-blowing story that would interest anyone in business. Every small-business owner could use the lightning-strike of spectacular good luck that Parscale got.
On the other extreme is "Spectacular Failures."
Over the summer, this podcast from the University of Minnesota's Carlson School of Management recounted reversals of business fortune past (like Jim and Tammy Faye Baker's Heritage USA and Schlitz Beer) and present (Movie Pass and Toys R Us).
There might even be a worthwhile moral to some of those stories.
---
Politics and business obviously occupy a lot of my time and my podcast bandwidth, and the former can be especially stressful and even depressing. That's why I'm glad I took Malcomb Gladwell's advice and subscribed to a new podcast from his production company. "The Happiness Lab" is the podcast I needed right now, and I don't think I'm alone.
The host, Laurie Santos, is a psychology professor at Yale University, where in the spring semester of 2018 she began offering a class called "Psychology and the Good Life." Rather than the 35-or-so students she expected to enroll, 1,200 signed up. Her lectures on the science of happiness were posted online for thousands more to view, and now she's repurposed the material in podcast form.
As Santos drills into every lesson — at this writing, four episodes had been posted — what we think will make us happy is often at odds with what science has proven over and over. Most of us understand that money can't really buy happiness — and that it can, in fact, create great misery — yet we still tend to think that we aren't quite at the optimum income for maximum happiness. (Spoiler alert: After our basic human needs are met, more money really doesn't increase life satisfaction.) Money is not the only thing we commonly seek even though it won't make us happier and may, in fact, make us less happy. The Oct. 7 episode, called "Mistakenly Seeking Solitude," begins with the invention of the ATM, meant to avoid the common annoyance of standing in a slow-moving bank teller line. From there, Santos dives into the scientific evidence that humans in general are happier if we have regular interaction with other humans — even total strangers. Yes, even self-identified introverts are genuinely happier if they engage in brief conversations or work on small tasks with other people on a regular basis. Oh, and here's another spoiler: Winning isn't everything.
---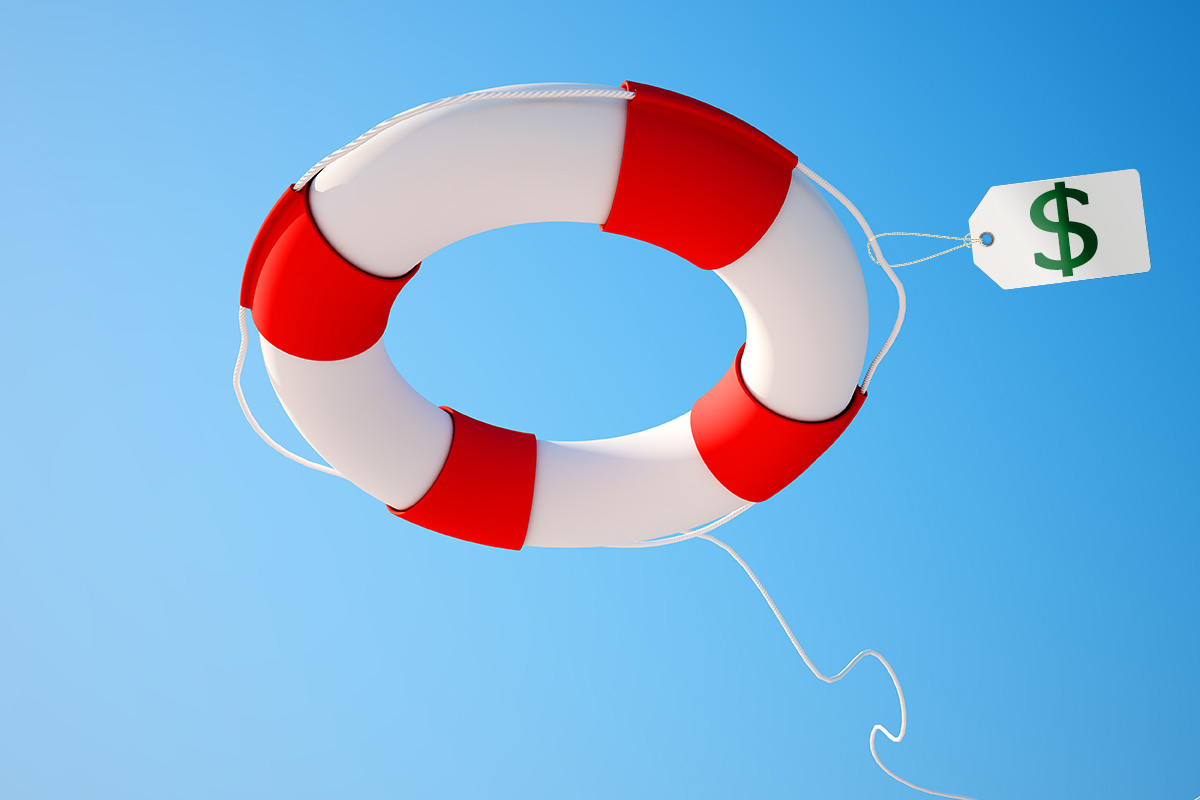 As promised last week, the subject of this column will be a concept for universal health care coverage that neither depends on the patchwork of public and private plans that currently cover most Americans most of the time nor a "Medicare for All" approach that puts private insurers out of business. It's an idea called universal catastrophic coverage, it's been kicked around for decades, and it's the kind of thing that could have bipartisan appeal if given a chance.
Here's the concept, as explained in a white paper issued by the traditionally libertarian Niskanen Center in June:
"The objective of UCC is to relieve the threat of financially ruinous medical bills for the very poor and very sick while requiring those who can to pay an affordable share of the cost of their own non-catastrophic care."
How? Well, UCC would also enlist both public and private insurance, but not in a patchwork. Instead, the government would provide every American with a layer of coverage for the kind of financially ruinous health care expenses that are relatively rare for most of us. This would be mandatory and funded by taxpayers. (While the idea of letting private insurers offer these very specific catastrophic plans crops up, I think a single government payer is more likely and easier to grasp conceptually.)
For very low-income households — think poverty level or slightly above, as with Medicaid and Medicaid expansion — this UCC policy would provide first-dollar coverage. Households with income above that threshold would pay a sliding deductible. The exact formula would be a political decision, but Ed Dolan, senior fellow at the Niskanen Center, suggested a deductible of 10% applied to income above the federal poverty level, which is about $25,000 for a family of four.
"A family of four with total income of $50,000 would then have eligible income of $25,000 and a deductible of $2,500," Dolan explained, "A family with total income of $100,000 … would have a deductible of $7,500. A family with total income of $1 million would have a deductible of $97,500, and so on."
That would be a hefty deductible for some families — certainly enough "skin in the game" to encourage smart consumer behavior but possibly more risk than a family would want to take year after year. That's where the second layer would come in: private gap insurance. Consumers who want to pay an additional premium in order to reduce their deductible could buy policies from private insurers. I can imagine a vast, responsive and competitive market for those, unburdened by the need to offer cookie-cutter group plans. Since no consumer (or carrier) would risk catastrophic expenses, thanks to the UCC blanket, these gap policies could be more like adjustable "name your price" auto insurance, tailored to the individual's needs and financial decisions.
Other advantages of UCC: No employer would have to make coverage decisions for all employees, and no employee would be shackled to an employer for fear of not having coverage for catastrophic medical expenses. As a longtime member of my company's benefits committee, I can't imagine that many businesses really relish having this responsibility, but those that do could offer gap insurance as an attractive employee benefit.
---
So can we afford UCC? Dolan concluded that dollars currently spent on health care would be adequate, and Jodi L. Liu of the Rand Corp. came to a similar conclusion. But, assuming we all agree that health care in the U.S. costs too much in the first place, Dolan also included suggestions for lowering costs:
► Increasing the supply of providers by adding capacity to medical schools, relying more on nurse practitioners and physician assistants and attracting more foreign-trained doctors;
► Incentives for providers to control costs, including outcome-based payments;
► Reform of patent laws that contribute to the high cost of pharmaceuticals; and
► Savings on administrative expenses by streamlining the payment system. "Even without going all the way to a single-payer system, a move to UCC could greatly reduce this problem," Dolan wrote.
---
I've long had faith in the idea that higher deductibles incentivize smarter consumer behavior, so part of Ed Dolan's policy paper on UCC came as a surprise to me: The National Bureau of Economic Research, a private nonprofit think tank in Cambridge, Massachusetts, found in 2015 "no evidence of consumers learning to price shop after two years in high-deductible coverage."
Instead, the NBER concluded, consumers were more likely to just reduce the amount of health care services they accessed, including preventive care and other "appropriate care."
---
10/7/2019 12:00 am
Updated 2 weeks ago
Comments
It's a pleasure to see an innovative Arkansan like Walmart's Doug McMillon chosen to lead the Business Roundtable. He is taking over at an important time for the group.
The Business Roundtable's recent declaration that businesses have responsibilities to protect the interests of all stakeholders, not just their shareholders, has elicited a wide range of responses that follow predictable partisan patterns.
The right maintains that protecting workers and the environment exemplifies the leftward creep of the global elite who manage multinational corporations. The left argues that corporations can't be trusted, and the announcement was just a PR exercise.
But one argument has spread across the spectrum — the notion that innovation will be thwarted in the name of protecting workers made obsolete as companies disrupt the status quo.
This is the exact opposite of what should happen. Fighting policies that protect workers from disruption should unite the left, right and center — and should bring into clear focus the point at which corporations should rightly cede responsibility for employee protections to government.
First, the idea among progressives that corporations must protect workers from the sturm und drang of market forces seriously imperils one of the most significant forces at play in the global economy — the slow, inexorable and hugely beneficial shift away from carbon-intensive energy to cleaner sustainable energy sources. As predicted for years — but with greater acceleration than many energy market analysts predicted — the world is moving away from carbon-emitting energy production at a fast pace.
According to the national nonpartisan business group E2 (Environmental Entrepreneurs), clean energy jobs now outnumber fossil fuel jobs nearly 3 to 1. There were more than 3.2 million jobs in solar, hydro, wind and allied industries in 2018, with the promise of millions more to come. There are short-term losers in this transition — coal miners and oil-field workers, to name a few — but this transition is not only economically beneficial, it is environmentally necessary as we move the global economic engine to sustainable energy sources.
Second, conservatives who fear that CEOs are joining left-leaning globalists who want to replace capitalism with a gauzy, anti-growth, socialist agenda that renders shareholders impotent in boardroom politics are missing a central piece of logic. What prompted many of the 188 Business Roundtable members to approve the new model is that shareholders themselves are pushing corporations to greater environmental protections and worker rights.
While European companies are ahead of us in this area, American shareholders proposed 464 environmental and social resolutions in 2018 compared with 407 in 2010, according to the Sustainable Investments Institute. And the average percentage of shares voting for those resolutions rose to almost 26%, up from about 19% in 2010.
This trend is not going away. More and more corporate boards are adding sustainability officers, environmental stewards and consumer protection activists. And these pressures aren't coming from a small activist elite but are increasingly driven by those who think that higher food safety standards or fewer children working in commodity supply chains are not secondary to profits, but equally — or perhaps even more — important.
Meanwhile, those at the center believe that a balance of profits and responsible behavior is possible. And one way ahead, to be led from a moderate political middle, is to reposition government as the arbiter of not necessarily how companies achieve these environmental and consumer protections, but the required floor every company should be responsible for reaching.
While many CEOs see increasing support for expanding the stakeholder landscape, they are still under great pressure to compete with companies that, because they are privately held or have a very narrow shareholder base, can ignore these concerns. Government should punish the free riders by enacting stronger child labor restrictions, restoring methane restrictions in energy production and re-engaging on international environmental conventions like the Paris accords. In doing so, we level the playing field and prevent companies from harming workers, the environment and the American consumer.
Don't buy the line coming from both left and right that the Business Roundtable threw a worthless PR lifeline to U.S. multinationals looking for cover from the anti-corporate sentiment surging through both ends of the political spectrum. I'm not yet cynical enough to believe that most corporate CEOs believe they operate in a hermetically sealed world that shields them from the actions of their own, and their colleagues', companies. Trust but verify, yes. That's the responsibility of government. But take seriously the recent declaration to expand the beneficiaries of our capitalist economy. And if you own shares in a public company, encourage corporate leaders to follow through — and reward them and their companies for doing so.
---


Rodney Ferguson is the president and CEO of Winrock International, an Arkansas nonprofit that works in the United States and more than 40 countries to empower the disadvantaged, increase economic opportunity and sustain natural resources. He is a member of the Export-Import Bank of the United States (EXIM) 2019 Advisory Committee and the Milken Institute Center for Public Health Advisory.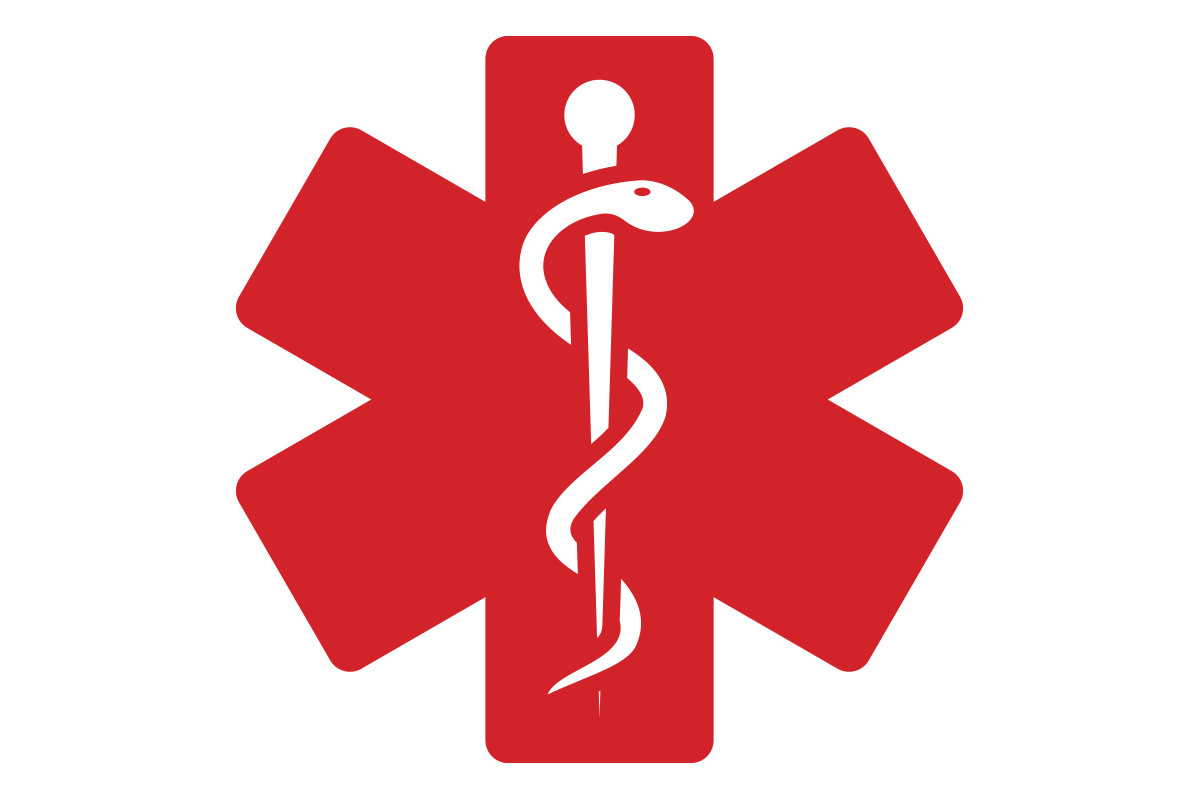 Someday our federal lawmakers will have the luxury of turning their attention away from impeachment and back to matters of life and death. One of those is health insurance.
Currently, we rely on a patchwork of public (mainly Medicaid and Medicare) and private (individual and group) insurance, and the holes in it are starting to grow again. According to Census Bureau data released in September, the share of Americans who had no health insurance at all in 2018 grew to 8.5% from 7.9% in 2017. It was the first year-over-year increase since the Great Recession hit in 2008-09, although we've retained much of the gain made since the Affordable Care Act took full effect in 2014. (In 2013, despite four years of improvement, 13.3% of Americans were still uninsured.)
Several factors seem to have contributed to the uptick, and it's fair to say that most of those factors are political. The number of Americans with private insurance was statistically unchanged last year, as one would expect when the unemployment rate is steady or even falling. (That could change this year since Congress did away with the "individual mandate" that imposed a tax penalty for not having health insurance.)
The number covered by Medicare grew, as one would expect when 10,000 baby boomers are turning 65 every day. But the number covered by Medicaid declined, which would be a positive if they were gaining coverage elsewhere — and that doesn't seem to be the case.
Of the additional 2 million Americans without insurance last year, about a third are immigrants. Immigrants here illegally are not eligible for Medicaid in the first place, but the impact on eligible noncitizens "may reflect the administration's more aggressive stance on immigration," Joseph Antos, a health economist at the American Enterprise Institute, told Kaiser Health News.
We have traditionally covered children pretty well, but the uninsured rate in the population under 19 years old grew by 12% last year alone (from 4.9% to 5.5%).
States that did not expand Medicaid to households surviving just above the poverty level are where the holes in the patchwork become most obvious. In the tight labor market, more people find jobs and lose eligibility for traditional Medicaid — but they still can't afford private insurance.
(Last week the Kaiser Family Foundation released the results of its annual survey of employer-provided health insurance. For the first time this year, the average premium for an employer-sponsored family policy topped $20,000, and the average cost to the employee is $6,015.)
The ACA was designed to cover low-income workers with expanded Medicaid, but a U.S. Supreme Court ruling made that optional. Not coincidentally, the highest uninsured rates in 2018 were in states where elected lawmakers turned down federal money to cover their working poor: Texas (17.7%), Oklahoma (14.2%), Georgia (13.7%) and Florida (13%).
A federal judge in Texas ruled the ACA unconstitutional last December, but it has been left in effect while his ruling is appealed. Arkansas Attorney General Leslie Rutledge is one of the plaintiffs who won that ruling, but legal observers are split on whether her side will continue to prevail. Whether or not she eventually has the satisfaction of having a couple of hundred thousand working Arkansans lose their insurance, Congress will eventually get around to making changes.
Arkansas' own U.S. Rep. Bruce Westerman, R-Hot Springs, has introduced an idea for health insurance that he calls the Fair Care Act of 2019. It gets rid of the ACA's employer mandate along with the individual mandate, and eliminates some of the taxes — especially on high income households — that were used to pay for the ACA. It would also allow carriers to charge more for older and high-risk customers — basically the kind of fewer-taxes, less-regulation, market-based approach one would expect from the Republican side of the aisle.
Democrats, meanwhile, are leaning toward more government-provided health insurance, whether that's allowing younger Americans to opt into Medicare or expanding Medicare to be universal.
I remain intrigued by the concept of Universal Catastrophic Coverage, which will be the topic of next week's column.
---