The Whispers Blog
Arkansas' breaking business news blog, with news and commentary from the Arkansas Business staff.
Send us tips.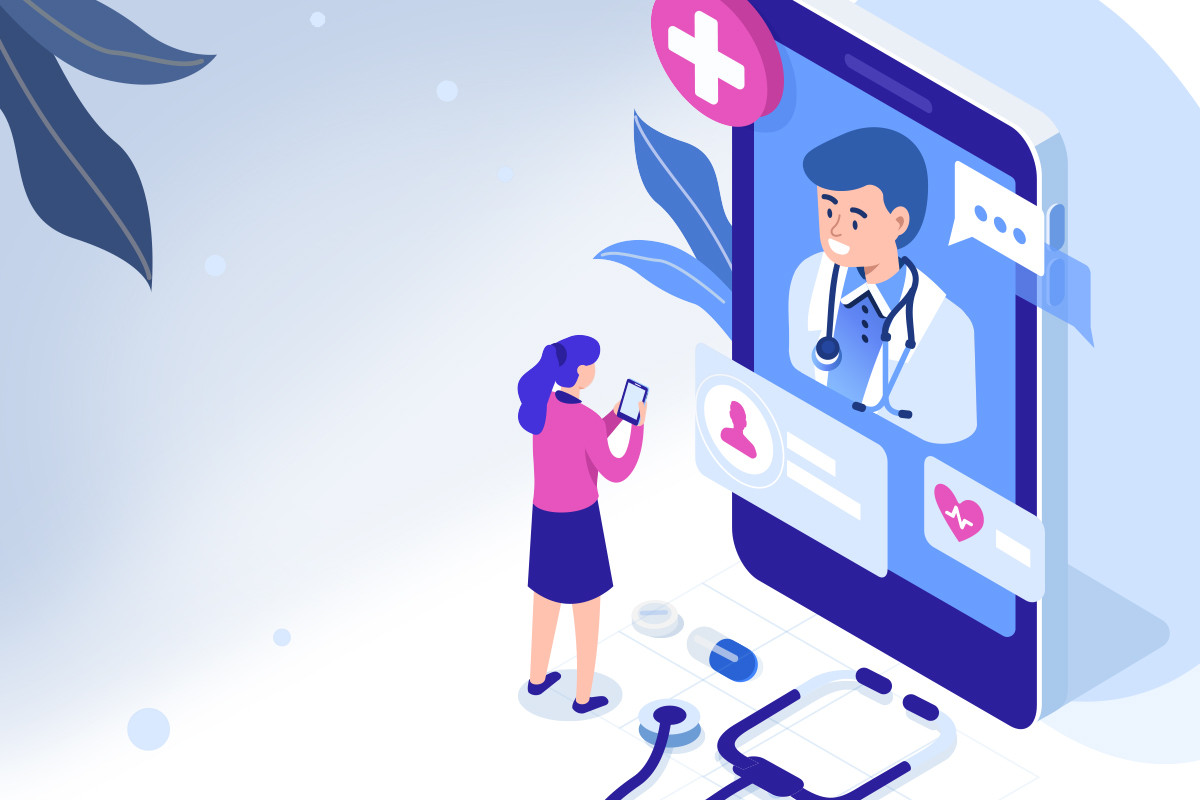 This week's Arkansas Business includes a special focus on the state's hospitals, where doctors and nurses are in the fight of their lives, battling a pandemic that's killed 7,600 Arkansans and continues to infect hundreds more each day. It's been a slog.
After hospitalizations peaked at the start of the new year, they began a steep decline throughout the spring as more Arkansans became vaccine-eligible. By March, virus hospitalizations fell below 200, and the University of Arkansas for Medical Sciences closed its dedicated COVID-19 unit in Little Rock, returning nurses and physicians to their pre-pandemic stations.
At the time, UAMS Chief Nursing Officer Trenda Ray told THV 11 News she was "cautiously optimistic" and that normalcy seemed to be in reach. "You really do feel like there's a ray of hope," she said, "but at the same time, for us, we're guarded."
"We just need to take care of one another and take care of our community, so we all can get back to normal," she said.
You know what happened next. After months with few new cases and low hospitalizations, COVID-19 returned with a vengeance to infect thousands of vaccine holdouts. In June, Arkansas began scaling nauseating new heights in active cases and hospitalizations, putting hospitals back into crisis mode.
During the first wave of COVID that peaked in January, Arkansas hospitals on Jan. 11 reported 1,371 hospitalizations. On Aug. 16, they hit a new high: 1,459.
Arkansas now appears to be on the back end of the second wave, with the seven-day rolling average of cases on the decline. Hospitalizations were below 1,000 as of Tuesday.
You might think things are looking up. Maybe they are. But doctors and nurses have been here before.
I've seen two world-changing events in my life so far: the 9/11 terrorist attacks and the COVID-19 pandemic. Like 9/11, the pandemic permanently changed our daily lives in ways big and small. Many of us are still figuring out exactly how.
For hospitals, the new normal is coming quickly into view. This week, Senior Editor Mark Friedman talks to hospital administrators to get a sense of the lessons learned and what the future holds for health care in a post-pandemic world.
Every part of the state is different, but you can see common threads in Friedman's interviews:
Telemedicine: Video calls with your doctor are here to stay. Thanks to legislative tweaks, providers were able to implement telemedicine systems that will improve with time, and health insurers will adjust accordingly. UAMS Chancellor Cam Patterson says in our Executive Q&A that UAMS HealthNow has conducted more than 100,000 virtual patient visits since the pandemic began.
Nurse shortage: The nationwide shortage of nurses, bad before the pandemic, is worse. Vaccine mandates at hospitals are necessary and the right thing to do, but they'll put more pressure on hospitals as some workers refuse the shot. In the long term, hospitals, education institutions and policymakers must place renewed focus on creating robust pipelines of nurses. How they'll get there is unknown. CHI St. Vincent CEO Chad Aduddell tells Friedman that it will take a comprehensive effort to find new ways to promote health care careers to students as early as possible.
Waiting rooms: Looking back, getting on an airplane anytime before Sept. 11, 2001, was a shockingly casual affair. We'll soon reflect on pre-COVID crowds of ailing people, crammed together in physician waiting rooms or hospital ERs, in a similar state of disbelief. Administrators tell Friedman that most patients will wait in their vehicles before appointments, much the same way we await our deliveries in the grocery store parking lot.
Mental health and wellness: The COVID-19 strain on health care professionals has been immense. Patterson and other administrators have seen nurses walk off the job in the middle of their shift, unable to take it anymore. In 2018, Friedman wrote about suicides among physicians; his work this week suggests suicidal thoughts have dogged some nurses amid the pandemic. Now an emphasis on mental health will take center stage, particularly as hospitals do all they can to retain hard-to-come-by frontline employees. (Assistant Editor Marty Cook has more in After 18 Months of 12-Hour Days, 'We're Tired'.)
Given these changes and new opportunities to strengthen the workforce, there's reason to be optimistic that this COVID crucible forges a health care system better prepared for tomorrow's challenges. Hospitals are laying the groundwork as best they can.
---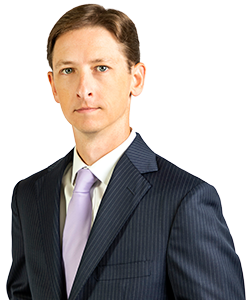 Lance Turner is the editor of Arkansas Business.
10/4/2021 12:00 am
Updated 3 weeks ago
Comments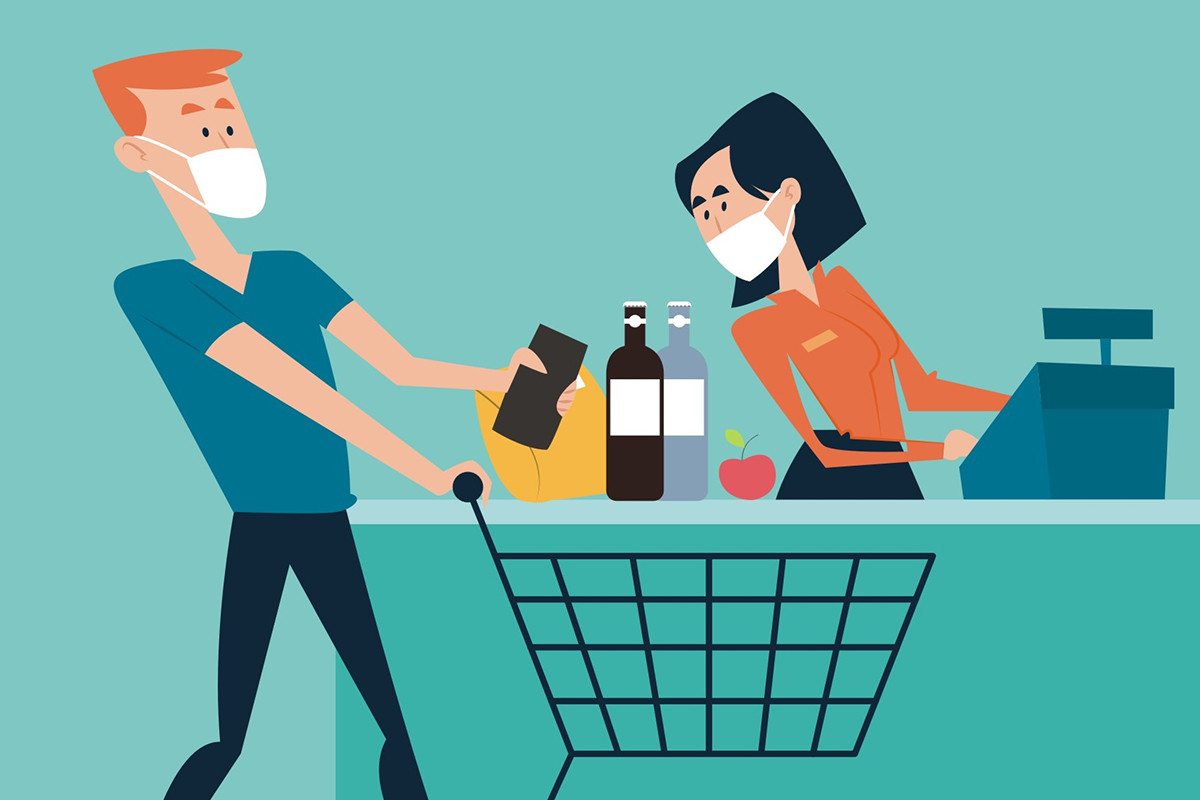 Have you noticed? Things have changed. The reason is the public health and global economic fits and starts created by the COVID-19 pandemic and its variations. From personal relationships and leisure activities to physical and mental health, jobs and politics, lives have been changed.
Pew Research, in a yearlong series of panel research queries notes, "Both the negative and positive impacts described in these responses cover many aspects of life, none of which were mentioned by a majority of Americans. Instead, the responses reveal a pandemic that has affected Americans' lives in a variety of ways, of which there is no 'typical' experience."
One of the "aspects of life" we have noticed is the nature of customer service and how employees of product and service companies are engaging with consumers. And it's not good.
Whether it's someone responsible for frontline reception, wait staff, retail associate (once called clerks) or a general customer service representative, behaviors, conduct, manners and simple etiquette have suffered greatly.
This is not a general indictment of the service-related community — because some enlightened companies have recognized the staffing challenge as an opportunity to differentiate themselves by focusing on helpful consumer engagement in what would otherwise be a commodity business. They are exceeding perceived customer expectations, which should not be hard to do since expectations have taken a nosedive. We just don't seem to expect excellence the way we once did.
Where to begin? A good place to start would be to identify what a company's responsibility is to those it hires to serve customers, whether in person, online or on the phone. That responsibility is focusing on the salient characteristics in a service employee, and then training them to effectively employ those characteristics. Aside from product quality, recruitment and training as an interchangeable corporate responsibility are key. Very little good can come from a customer's experience without them.
What is good customer service? HR departments have many definitions. One, as we suggested above, is to exceed expectations. This assumes you know what those expectations are. We're not sure that communicates customer service to a would-be hire. But asking a potential service employee to define what their definition is, or relate a story of themselves as a customer, might bring the concept home. How about asking them to express a real-life situation at a store or restaurant, or on the phone with a service rep, or making an online purchase? Seems to us you would get an idea of what they think good customer service is, because we are all consumers.
So if defining good customer service by the business for the business is where to start, what's next? The service staffer absolutely has to know what the company sells, what the product's or service's features and benefits are, and how those relate to the culture and the setting. Management must train them.
Does the wait staff know the full menu and how each item is prepared? Do they know the proper way to set and service a table? Does the retail associate know where all the items are in the store, how they're priced and how they're made? Does the phone or cable representative know the technology and how to problem-solve or refer to the right person who does? And are all these folks trained to listen, show interest and work at understanding rather than being understood? If they don't know, it's a failure of management.
(By the way, customers are not "guys," and the proper response to "thank you" is not "no problem.")
The benefits of training accrue to the company. A good customer experience delivered by a well-trained staffer (properly paid) builds consumer loyalty and trust. And in a world with ever-increasing choices, customers can be put at ease about making a safe decision and having peace of mind that repeating the choice they previously made is one they can count on.
Offering good customer service to those who are getting out more (well-masked, we hope) may give them permission to further discontinue their isolation. If you really mean "We're glad you're here!" then your employees should act like it.
---
Craig Douglass serves as executive director of the Regional Recycling & Waste Reduction District in Pulaski County.
9/6/2021 12:00 am
Updated 2 months ago
Comments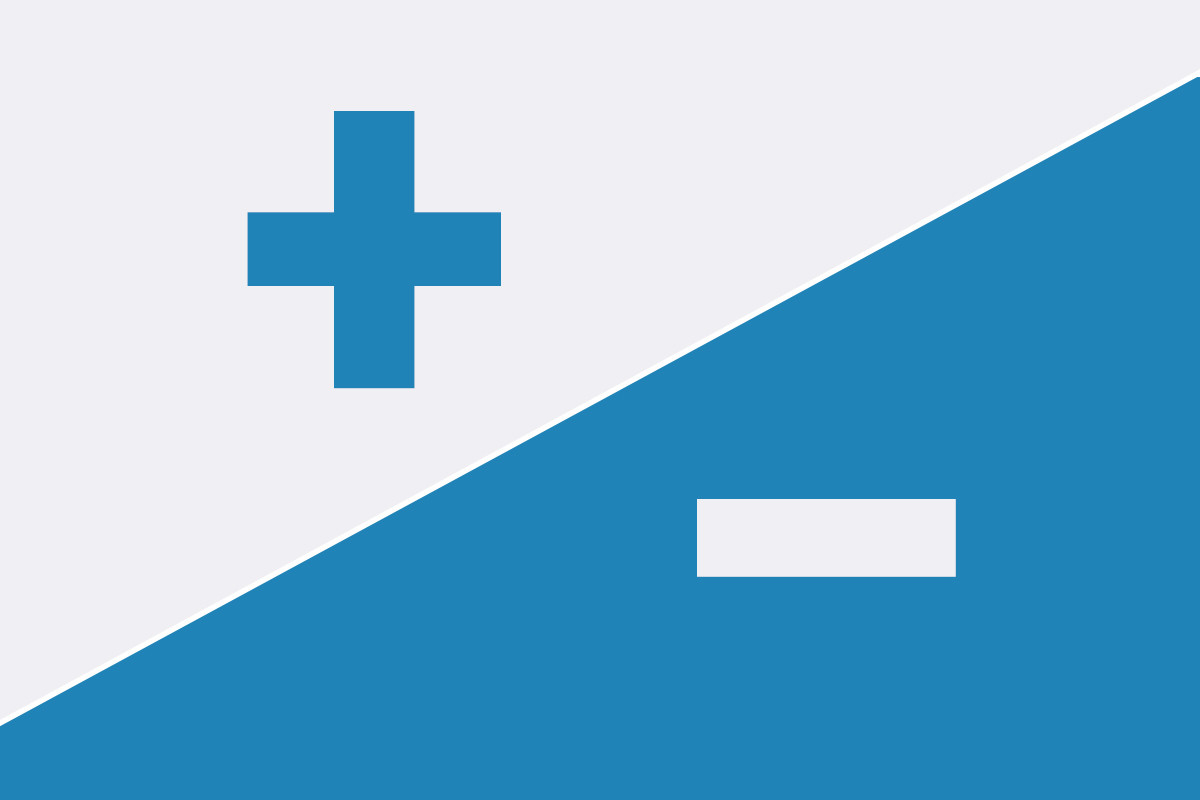 Perhaps we should have headlined this opinion piece "More With Less." When it comes to staffing service industries, is that what's happening, doing more with less? Or is it doing less with less?
Productivity — that's doing more with less: increasing economic output with fewer hours dedicated to the task. One way to measure pandemic-related productivity — and "pandemic-related" is the reality of the times in which we live — was included in a recent New York Times article about the "pandemic productivity boom." The Aug. 10 article stated, "Since the pandemic recession bottomed out in the spring of 2020, the nation's gross domestic product has more than fully recovered, with second-quarter output 0.8% higher than before coronavirus. The number of jobs decreased 4.4% in the same span. Productivity growth accounts for most of the wedge between those."
There are examples of the changing workplace during our economic recovery, a recovery that is now in jeopardy due to those who have chosen not to get vaccinated. From restaurant wait staff to hotel cleaning crews to sanitation workers, the previously employed who left these types of jobs during the initial phases of the pandemic are not returning in like numbers.
It could be argued that service-related jobs have relatively low productivity, while jobs in sectors that include greater technology or automation are high productivity, outputting more work with fewer people. And high productivity jobs pay more. For instance, as the Times story pointed out, manufacturing jobs assisted through automation paid an average of $28.23 an hour, while restaurant jobs paid on average $15.23. These are pre-pandemic numbers.
Those who are now returning to work are either looking for better-paying jobs or returning to similar jobs previously held but negotiating for higher salaries and better benefits. It's a seller's market.
Job openings continue to surge. The most recent measurement showed that available jobs increased from 9.5 million in June to 10.1 million in July. "Now Hiring" signs are common in business storefronts and on employment websites, including hiring seeking to fill lower-wage, low-productivity, service-sector jobs.
A government report aptly named JOLTS, the Job Opening & Labor Statistics Survey, noted that professional and business services have the most job openings, followed by retail, restaurants and bars.
Not only are there job openings but many employees have quit their jobs, mostly in retail, restaurants and other hospitality segments. As Business Insider posits, "The increase in quits suggests workers are confident of finding jobs elsewhere and are possibly exploring new sectors as economic recovery continues."
What's a business in need of workers to do? Well, what some are doing involves what attracts workers' attention first, and that's wages. Higher wages to be exact. For example, hospitality jobs have seen two dramatic increases: an increase in those leaving the industry and an increase in wages being offered to those who will come back to the industry. In fact, according to the Washington Post, since March 2020, weekly salaries in hospitality — restaurants, leisure and lodging — have increased over 25%. That's the highest bump up in over two decades.
Jolts and surges. There are plenty of them, economically speaking. Surges in job vacancies. Surges in wages to fill those vacancies. But also a surge in the delta variant of the COVID-19 virus. That particular surge could alter the current trends in overall economic recovery, some good, some bad.
If the virus variant materially restricts economic activity for businesses relying on in-person participation — from audiences on Broadway to revelers on Beale Street — the economic recovery as we know it will be kaput. And fundamental changes in the way offices are run and business is conducted will accelerate — a normal not new but heretofore unknown.
Developing technologies and innovations are sure to continue their acceleration, too, to fill the gap. Consumer experiences will become re-isolated, remote, one-on-one, rather than congregant. Screens and clicks. Streams and picks.
One in-person experience that needs to see renewed acceleration is vaccinations. And that would change what's coming next. More or less.
---
Craig Douglass is the executive director of the Regional Recycling & Waste Reduction District.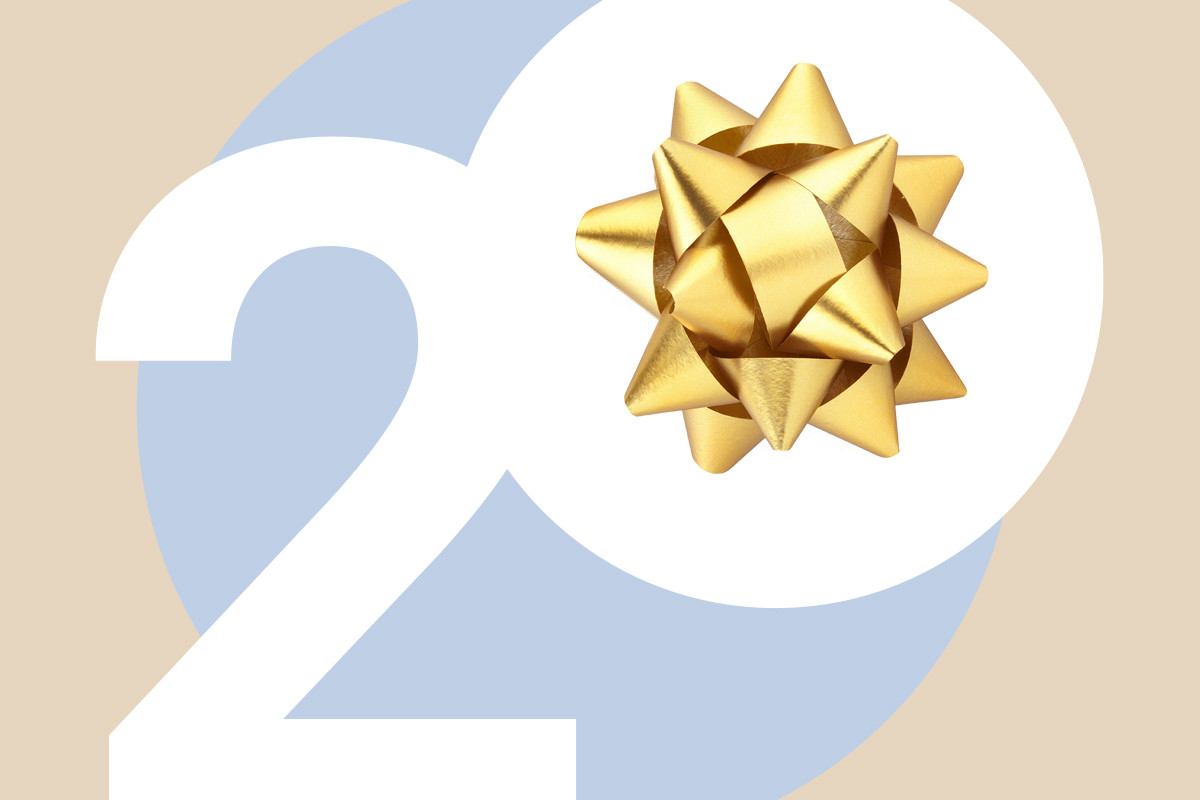 Over the years, I have come to appreciate the power of honest acknowledgement during important business conversations.
By that, I mean saying out loud what needs to be said about the situation at hand (both the good and the bad), the people involved and the emotions at play.
This is particularly important when the conversation is about a big milestone (such as a work anniversary or the close of a project) or a substantial change (such as a change in policy or a merger). One of my first podcast guests was Chip Massey, formerly the lead hostage negotiator for the FBI's Washington office. Chip's advice during high-stakes conversations: "Never let an emotion go unlabeled."
Well, I have come to one of those times. It has been 20 years since I began writing this "Karrh on Marketing" column for Arkansas Business and plenty of acknowledgement is in order. For me, this overriding emotion is gratitude.
No one would have ever expected a 20-year run. When I approached John Henry, Jeff Hankins and Gwen Moritz in 2001 with an idea for a recurring column of marketing tips, my wife and I had recently moved to Little Rock. I was a junior faculty member in the College of Business at the University of Arkansas at Little Rock.
Just for fun, I took a look back at my first couple of columns. Meh. In hindsight I really appreciate everyone's patience as I found the voice for this format and we evaluated whether you readers were getting value.
I am also grateful that — even when my professional roles changed — Arkansas Business leaders and readers allowed me to continue. As I moved from a CMO role (with Mountain Valley Spring Co.) to agency roles to a solo consultancy, we used this column to share insights as business in the state changed as well.
I even shared other parts of the full Arkansas Business experience along the way, including a place on the 40 Under 40 list and a role in an Arkansas Business of the Year.
But I am most grateful to you, my readers. There have been a few notable experiences with readers outside of Arkansas — including a kind letter from the then-CEO of McDonald's (no kidding) in response to a 2002 column titled "Fallen Arches" — but the best have been the everyday experiences with entrepreneurs, sales professionals, operations managers, board members, fundraisers, agency leaders and others working hard in the state. It has meant the world to me to hear when copies of (or links to) a column were part of a leadership retreat or sales meeting. I have appreciated your engagement even when you disagreed with a point or recommendation.
This column is my small attempt to acknowledge an important milestone and "put a bow on top" of 20 years. It is also my final column for Arkansas Business.
See, in addition to this milestone I am also making a substantial change. (In many ways, I am completing a professional circle.) Our family has very recently moved to SEC West Enemy Territory: Tuscaloosa, Alabama.
Why, you might reasonably ask? I accepted an offer as a clinical professor in the University of Alabama's Culverhouse College of Business. In that role I will return to the classroom but also continue my work as a consultant, speaker, podcast host and whatever else it is that I do. Yes, I will have to put up with "Roll Tide" but I am excited about this additional role.
With a move outside of Arkansas, it is no longer appropriate for me to write for Arkansas Business.
I will miss it. Label me as grateful for the relationships, ideas and opportunities that have come as a result of this column and the connection to you.
I hope we can keep that connection strong for many more years to come.
---
---
Jim Karrh of Little Rock is a consultant and speaker, host of "The Manage Your Message Podcast" and author of "The Science of Customer Connections." He really does want to keep in touch with you. Connect with him on LinkedIn.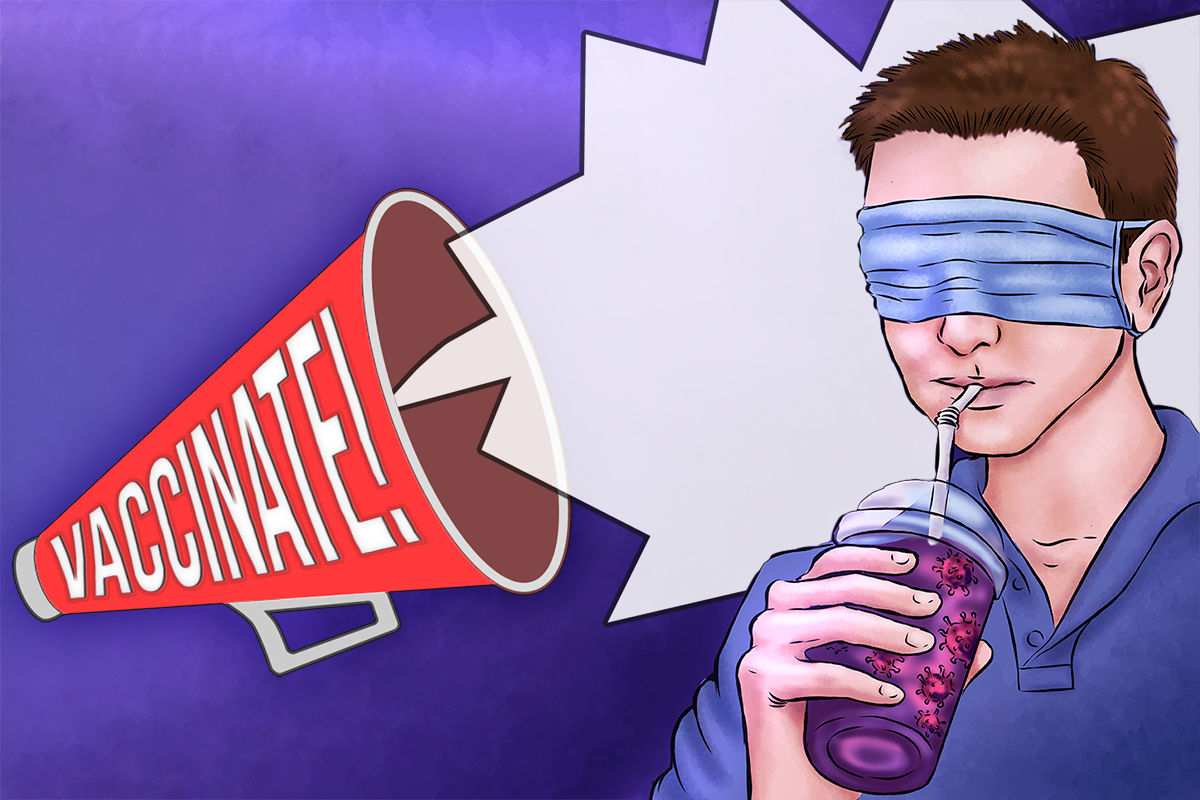 She said it, and I believe it. "Folks are supposed to have common sense," said Kay Ivey, Republican governor of Alabama. "But it's time to start blamin' the unvaccinated folks, not the regular folks. It's the unvaccinated folks that's lettin' us down."
I suppose there is enough blame to go around. And the science on which we rely continues to evolve. That's what science does. It observes, measures, experiments, formulates, tests and modifies. We need to "modify" with it and adapt to better protect ourselves, our families and our community.
A highly contagious disease suspends individualism, levels our pride, and is a shared common denominator. Twelve-step programs have a tradition: Common welfare comes first. Personal recovery depends on unity.
Many Americans, by their nature, are suspicious. And some epidemiologists and experts are downright condescending. It's not a good mix.
A place to start is to meet those who are hesitant about the vaccine — and this is not a monolithic group — where they are. Why are they suspicious, distrustful, scared? How have they been misled or led in an ineffective way?
Consumer marketing strategies may help. Here are some questions: What are they trying to say or demonstrate with their aversion to the vaccine? What are they not saying? What motivates them on other health decisions? Do they doubt themselves while saying they doubt others? How concerned are they with making a wrong decision? What matters most to them, and what are their expectations?
Recent polling in Arkansas reveals one roadblock to the vaccine is the unproven long-term effects of the shot. Does that suggest these folks would be more likely to get the vaccine later, after they see those who have been vaccinated have no long-term effects (other than staying healthy)? Seems like a bit of "whataboutism," when what we are dealing with is based on real-time, dramatic increases in virus cases fueled by the delta variant, primarily among the unvaccinated.
If government and health care leaders were to say, "Can't you see that? Don't you care? How can you be so ill-informed?" we'd be back to blaming and condescension. Won't work.
Effective communication designed to encourage consumers to make the desired decision is based on not telling them what you want but showing them how to get what they want.
Here are some communications strategies to consider when targeting the unvaccinated:
► Remember the vaccine was developed during the Trump administration under Operation Warp Speed. Don't be afraid to cite that fact.
► Address specific groups of the unvaccinated like people of color, evangelicals and those who self-identify with the Republican Party. Employ messengers from each of these groups — real people, not celebrities — to communicate true stories about hospitalizations or deaths of those unvaccinated. Emphasize the risk and the proven, negative outcomes.
► Keep the messages simple, not scientific, and empathetic to hesitancy.
► Increase access to and incentives for the vaccines.
► Spend little time trying to convince those who distrust government and science. Focus resources on those most likely to listen.
Alabama's governor has one view, and I get it. A candidate for Arkansas governor, Sarah Huckabee Sanders, gave her opinion in a July 25 column in the Arkansas Democrat-Gazette. She wrote, "Like many of you, I have had a lot of misinformation thrown at me by politicians and the media during the pandemic. And, like many of you, I spent a lot of time sorting through it all, trying to make the best decision I could for myself and my family."
She concluded: "So to anyone still considering the merits of vaccination, I leave you with this encouragement: Pray about it, discuss it with your family and your doctor. Filter out the noise and fear-mongering and condescension, and make the best, most informed decision you can that helps your family, community, and our great state be its very best."
Common sense.
---
Craig Douglass serves as executive director of the Regional Recycling & Waste Reduction District in Pulaski County.