The Whispers Blog
Arkansas' breaking business news blog, with news and commentary from the Arkansas Business staff.
Send us tips.
Barry Schwartz, a psychology professor at Swarthmore College in Pennsylvania, published a book in 2004 called "The Paradox of Choice: Why Less Is More." Last year, in an interview with Business Insider, Schwartz called Trader Joe's "the best example of how the world should be constructed."
Now that we have one of the celebrated grocery stores in Little Rock, perhaps more Arkansas Business readers have experienced the shopping experience that Schwartz praised: a unique mix of products and consistent, reliable quality without an overwhelming number of choices.
Trader Joe's sells about 4,000 individual products — what retailers call stock-keeping units — and about 80% of that merchandise carries a Trader Joe's store brand. A typical supermarket stocks about 40,000 SKUs, and national brands bid for prime shelf space. That makes it harder for shoppers to appreciate the vast number of options that are theoretically a selling point while undermining — psychologically at least — the quality of store-brand items.
"Options" is my second-favorite word (after "context"), because having a viable Plan B makes my life less stressful, especially my work life. That's good. As Schwartz wrote in his book, "Autonomy and freedom of choice are critical to our well being, and choice is critical to freedom and autonomy."
Everyone has been in a situation in which we felt we had no options, and that is never a good feeling. But being overwhelmed or paralyzed by too many choices is even more familiar and almost as miserable. The Kroger store that still gets most of my grocery dollars may have products very similar to those I've learned to love from Trader Joe's, but they are hidden in a sea of choices, so I find myself buying the same things so often that the Kroger app offers to populate my shopping list with "regulars."
Think about restaurants with enormous menus. Do you find yourself struggling to decide, holding up progress for everyone in your party? Or do you find yourself going back to the same entree you enjoyed the last time you were there, effectively limiting your own choices and cheating yourself out of a promising new experience?
Some retailers are taking the hint. Sam's Club has been deliberately reducing its SKUs, particularly by cutting back on the number of extra-extra-large packages that have fewer interested buyers and smaller margins when they do sell. Limited menus are a growing trend in the restaurant business, streamlining both the kitchen and the customer experience. In both cases, offering less really can be more — more sales and especially more profit. There's a reason Dollar General consistently has a higher gross profit margin than Walmart.
Where else can too many choices be counterproductive? Barry Schwartz, the psychology professor, took part in that podcast I keep recommending, "The Happiness Lab," and he and host Laurie Santos discussed other choice overloads: Netflix, our closets, 401(k) investment options. With more options than we could ever enjoy, we tend to watch and wear old favorites. Some executives, including Steve Jobs and Barack Obama, famously removed virtually all decision-making from their wardrobes. Tommy May, the former chairman and CEO of Simmons First National Bank, has done the same, and Elizabeth Warren has similarly adopted a limited wardrobe for her campaign for the Democratic presidential nomination.
Most paralyzing choice overload is relatively harmless. So what if we never watch "The Irishman"? But if having too many investment options discourages employees from participating in a 401(k) — and research says this is true — the consequences can be dire.
---
The Republican Party's nomination of Donald Trump in 2016 was often attributed to having too many choices. After all, he got fewer than half of all primary votes cast. But once he was installed as the nominee and especially as president, Republicans are overwhelmingly satisfied with him — so satisfied that several state-level Republican parties have decided that their voters need no options at all.
Democrats responded by offering their party even more choices. And while their slate of candidates started out being far more diverse in age, sex and race, the paradox of choice seems to favor the familiar — old white male Joe Biden.
---
I'm pretty old, so I met my husband the old-fashioned way — at work. But I'm told that the paradox of choice has become a problem in online dating apps. Here's an idea: Try looking for dates in the nice, wide aisles of Trader Joe's.
---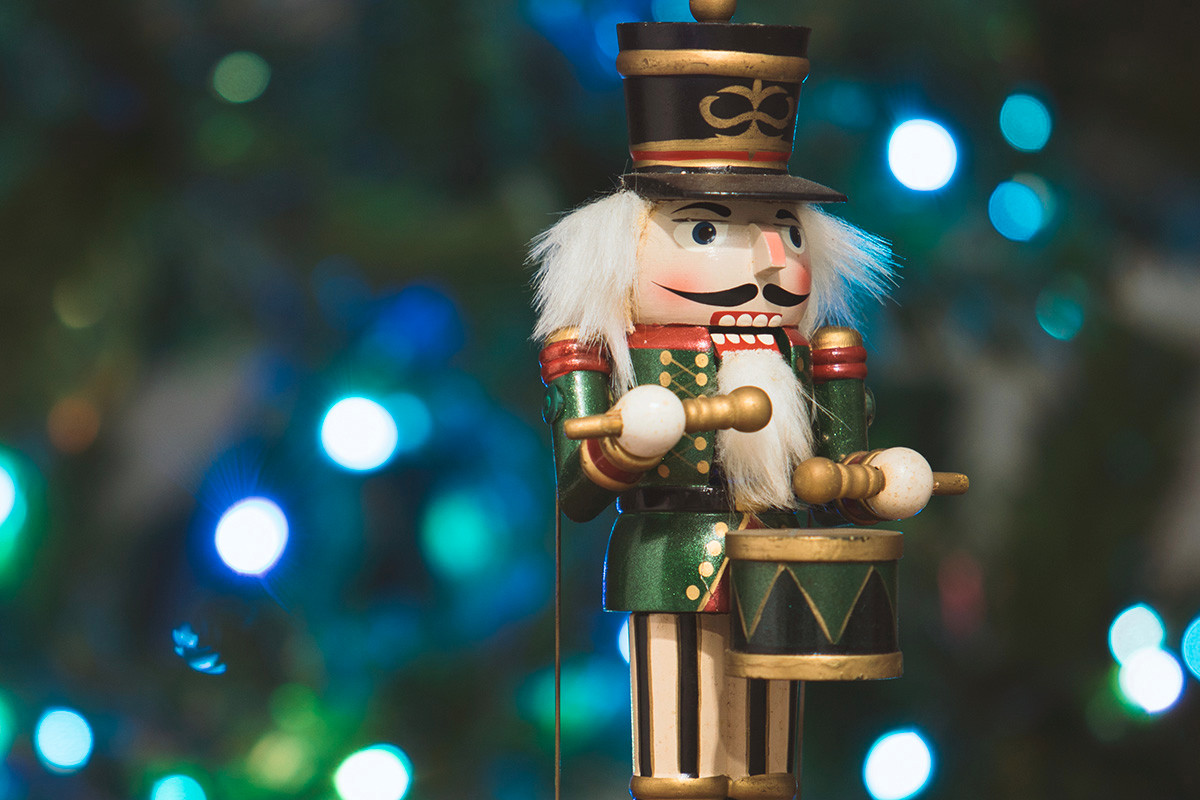 My son called last week from his new home in Wisconsin to hammer out Christmas travel logistics. He said he and some coworkers had been discussing their holiday plans. "I said my family tries to recreate Christmas 1993 every year, and we like it that way."
Indeed we do. In fact, we recreate Christmases even earlier than his toddler memories. I realized a long time ago that the things we remember most vividly from childhood are the things that we "always" did — the traditions that are reinforced and become expected — rather than one-off events, no matter how spectacular.
Traditions and rituals are universal to human societies, and for good reason. Michael I. Norton, Harvard Business School professor who has been studying the power of ritual for a number of years, says rituals keep families connected even when members have little else in common.
"If you report having a ritual, you are more likely to keep getting together with your family for the holidays, and it's more likely to go well when you do get together," Norton said in an interview with "The Happiness Lab" podcast. (I cannot recommend this podcast too often or too highly.)
When political and cultural polarization can make relatives seem like members of competing tribes, Norton said, "It seems as though rituals provide kind of a framework for the fact that we're a family — because we've always been eating Nana's rolls for the past 50 years, so I guess it's something that we all do together."
In addition to providing a reason to be together, rituals "tell everyone exactly what they should do at all times," which "allows the day to happen where everyone kind of sorts themselves in a way that's optimal. And then suddenly it's all over and nobody killed anybody."
So there are times when doing things the way we've always done them can be very, very good — necessary, even, to reaching a desirable goal like family unity. But tradition is one thing; being stuck in a rut is another. There are things that need to be shaken up because they are not contributing to desirable outcomes, and this is true in our personal lives and in our businesses. It is also true in government.
I was reminded of the "sunk cost fallacy" — being unwilling to walk away from a bad investment — when reading the Washington Post's recent report on "Lessons Learned," the massive and previously confidential report produced by the Special Inspector General for Afghanistan Reconstruction. More than 600 interviews with people who had firsthand experience with America's longest war demonstrated that "the American people have constantly been lied to," in the words of John Sopko, the head of SIGAR.
I'm not quite cynical enough to believe that lying to the American people is or ever was the goal of U.S. intervention in Afghanistan. But we've sunk a lot of blood and treasure in that adventure — 2,300 American lives and nearly a trillion dollars — and it becomes very hard to admit that something so costly was not worthwhile.
So, according to Army Col. Bob Crowley, who served as a counterinsurgency adviser to the U.S. military in 2013 and 2014, "Every data point was altered to present the best picture possible. Surveys, for instance, were totally unreliable but reinforced that everything we were doing was right and we became a self-licking ice cream cone."
Crowley did not coin that description, but I had not heard it before and it blew me away.
Few examples of the sunk cost fallacy are as tragic as a never-ending war, but the phenomenon is as universal as the desire to rationalize mistakes. The turn of a new year and, by one disputed measure, a new decade is a fine time to reinforce valuable traditions and to write off sunk costs so that we can better invest in the future.
---
This is the last regular issue of Arkansas Business until Jan. 13. That doesn't mean your mailbox will be empty. Next week subscribers will receive the 2020 Book of Lists, the indispensable resource for business in Arkansas. Take my advice: Write your name in fat marker on the front of it as soon as it arrives.
On Jan. 6, you'll receive a compilation of all the Executive Q&A features that appeared in 2019. I sincerely appreciate the business firepower that contributes so much value to our product week after week, almost as much as I appreciate the loyal readers who have pushed our paid subscriber base to a record high this year.
See you in 2020.
---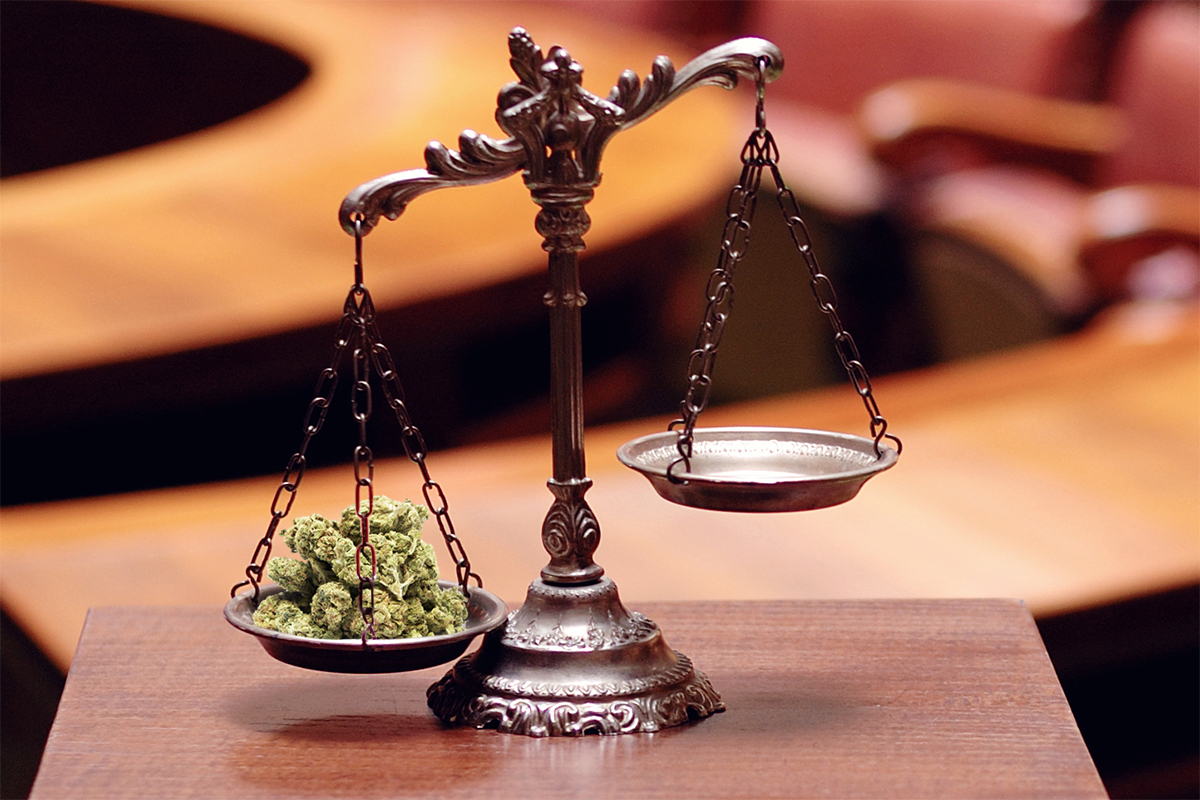 Other than a CBD ointment that a coworker offered me when my wrist was aching, I've never used marijuana. I don't have a qualifying condition to use it medicinally in Arkansas, thank goodness, and I'm not even the slightest bit curious about using it recreationally, even in venues where it's legal.
But I'm paid to be curious about business in Arkansas, and marijuana is one of the few growth industries we have right now. It's the first truly new industry we've had in the state since natural gas fracking boomed in the Fayetteville Shale more than a decade ago, and I trust that it will last longer.
I'm referring here, of course, to the new industry of legal marijuana. Weed has been a profitable enterprise for the most risk-tolerant entrepreneurs for decades. A coworker recently complained that we still have people in prison for selling the same product that wealthy investors are now licensed to sell, but I don't see the two as equivalent. Legal marijuana is regulated and taxed; moonshine is still illegal and can be dangerous. Much of the lung damage being attributed to vaping seems to be associated with black-market products, especially those containing THC, the high-inducing ingredient in cannabis.
The best thing about legalizing marijuana use, medicinally or otherwise, is the fact that it's been used by so many people in so many places for so many years that the drawbacks are well understood. Better understood than the benefits, since there is still wide disagreement on how medicinal marijuana really is.
While marijuana can create dependency, it doesn't kill people. In fact, if a Louisiana coroner is correct in his conclusion, a death earlier this year is the first in the U.S. ever attributed to an overdose of THC. And it was ingested by vaping, not smoking or edibles.
There is a fervent hope that medical marijuana can reduce dependence on and abuse of opioids, but the National Institutes of Health warn against irrational exuberance. After analyzing data from 1999-2017, "The investigators uncovered no evidence that either broader cannabis laws (those allowing recreational use) or more restrictive laws (those only permitting the use of marijuana with low tetrahydrocannabinol concentrations) were associated with changes in opioid overdose mortality rates."
In this issue of Arkansas Business we have the story of yet another doctor accused of overprescribing opioids — an investigation that started with a death — and commentary from Bill Witty of Harrison, whose daughter died of a fentanyl overdose.
If only we had known as much about opioids when they were widely introduced in the 1990s as we know about marijuana. Instead, doctors trusted the pharmaceutical makers, who used legal settlements and sealed evidence to hide what they knew: Opioids didn't work as well or as long as advertised except at higher doses that could create dependence in a matter of days.
More responsible prescribing is vital, as is punishment of pill mill operators and peddlers. But the addicts are not instantly cured when they can't get prescriptions. I fear this epidemic will take many more years to work through, with many more families destroyed.
---
And how about that vaping craze? Even the products that don't cause life-threatening lung damage are designed specifically to deliver an addictive contributor to heart disease. Someone needs to explain why, decades after we understood how addictive nicotine is, this new product was allowed on the market with bright candy colors and fruit flavors.
And please, don't try to tell me that it was just supposed to be a safer alternative to cigarettes for adults who were already addicted. No one believes that.
---
Low-level marijuana offenders don't need to be in prison — and I'm not persuaded that many actually are. The Washington Post, fact-checking a statement by former Democratic presidential hopeful Beto O'Rourke, determined that, as of September 2016, almost half of all federal prisoners had been convicted of some kind of drug offense but perhaps 1% were there for mere possession of marijuana.
In 2017, according to the U.S. Sentencing Commission, only 92 people were sentenced to federal prison for marijuana possession, out of nearly 20,000 drug convictions that year.
Now, most prisoners are being held by states, not the federal government. And at the state level, decriminalization is becoming the norm — 26 states have either decriminalized possession of small amounts of marijuana or actively legalized recreational use.
---
My wrist did feel better after I rubbed that CBD ointment on it.
---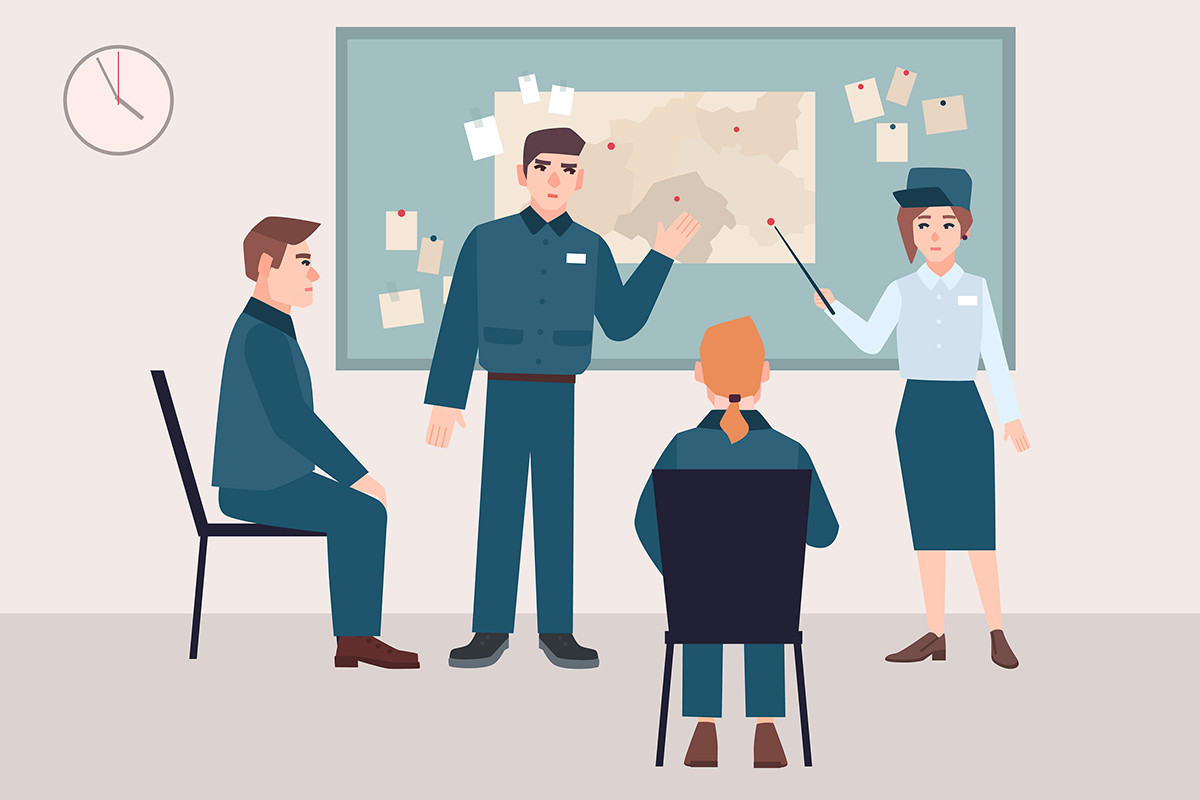 I didn't lose weight or paint the stairwell, but I did keep one of my 2019 resolutions: cutting the cable. My husband and I quit subscribing to satellite TV early this year and, in addition to saving money, we find ourselves awash in entertainment options from streaming services.
On Amazon's Prime Video service I recently rediscovered "The Closer," a series that I loved during its original run on TBS from 2005-12. It's a police procedural drama with an ensemble cast built around Kyra Sedgwick as Brenda Leigh Johnson, a CIA-trained interrogator from Atlanta who takes charge of the Los Angeles Police Department's elite homicide investigation team.
Yeah, there are some plot holes — no police department anywhere is ever going to let a police reporter observe suspect interrogation — but the dialogue is terrific. And binge-watching reminded me of the excellent management lessons to be gleaned from Brenda Leigh, which I wrote about in this space back in 2011:
► Assess your team's strengths and weaknesses and make assignments accordingly. Even people who have the same titles, degrees or seniority are not interchangeable. Brenda Leigh knows which detective to send when diplomacy is needed and which to send when muscle might be in order.
► Understand everyone's job, even if you can't do it as well as she can. Deputy Chief Johnson could personally perform any assignment she gives to one of her detectives (except maybe driving confidently around the unfamiliar streets of Los Angeles), and they know that she knows exactly what she's asking them to do.
► Recognize the line between personal and professional. A good manager understands and appreciates that subordinates are human beings with personal lives and problems to deal with, but she doesn't allow those personal lives to overwhelm the unit's professional goals. Brenda is friendly and collegial with her detectives, but you never see her socializing with any of them unless the entire team is celebrating together.
► Don't play favorites or hold grudges. Brenda Leigh Johnson actually does have a favorite member of her squad, but when Sgt. Gabriel screwed up, she disciplined him as promptly and severely as she would anyone else. Conversely, she went to bat for Lt. Flynn when the detective who had given her the hardest time deserved a champion with the higher-ups. The result is a team that is unshakably loyal but never tries to take advantage of the chief.
► Share the misery. Brenda doesn't immunize herself from the most unpleasant chores, like notifying the families of murder victims or observing autopsies. (In fact, it is her second-in-command, retirement-age Lt. Provenza, who tends to give other people the grunt work. Brenda should have a word with him about that.)
► Marry well. Fritz Howard, the FBI agent Brenda married in the fourth season, is patient and indulgent and supportive of her career, but fully capable of telling her where to get off. (In this way, I identify with Brenda Leigh.)
---
While Netflix is getting a lot of attention for its new original film "The Irishman," I can't seem to commit to a 3½-hour movie. I can recommend Prime Video's "The Report," in which Adam Driver plays real-life congressional staffer Daniel Jones, who devoted five years to investigating the CIA's use of "enhanced interrogation techniques" on terrorism suspects after 9/11.
It is a gruesome subject and the movie itself is more educational than entertaining. But since none of us is likely to read Jones' 6,700-page report, it's worth investing two hours to get a basic understanding of why traditional rapport-building techniques — the kind Brenda Leigh Johnson deploys to get confessions in "The Closer" — were abandoned in favor of torture-by-another-name.
Jones was an adviser on the film, and it is also based in part on a 2007 Vanity Fair article called "Rorschach & Awe," by Katherine Eban. I don't think I heard anything about it when it was first published, but it is a stunning piece of journalism. It turns out that torture will make suspects talk, but it won't make them tell the truth.
---
The best exchange of dialogue in "The Closer" history:
Chief Will Pope: "What can I do to make you agree with me?"
Deputy Chief Brenda Leigh Johnson: "Stop being wrong."
---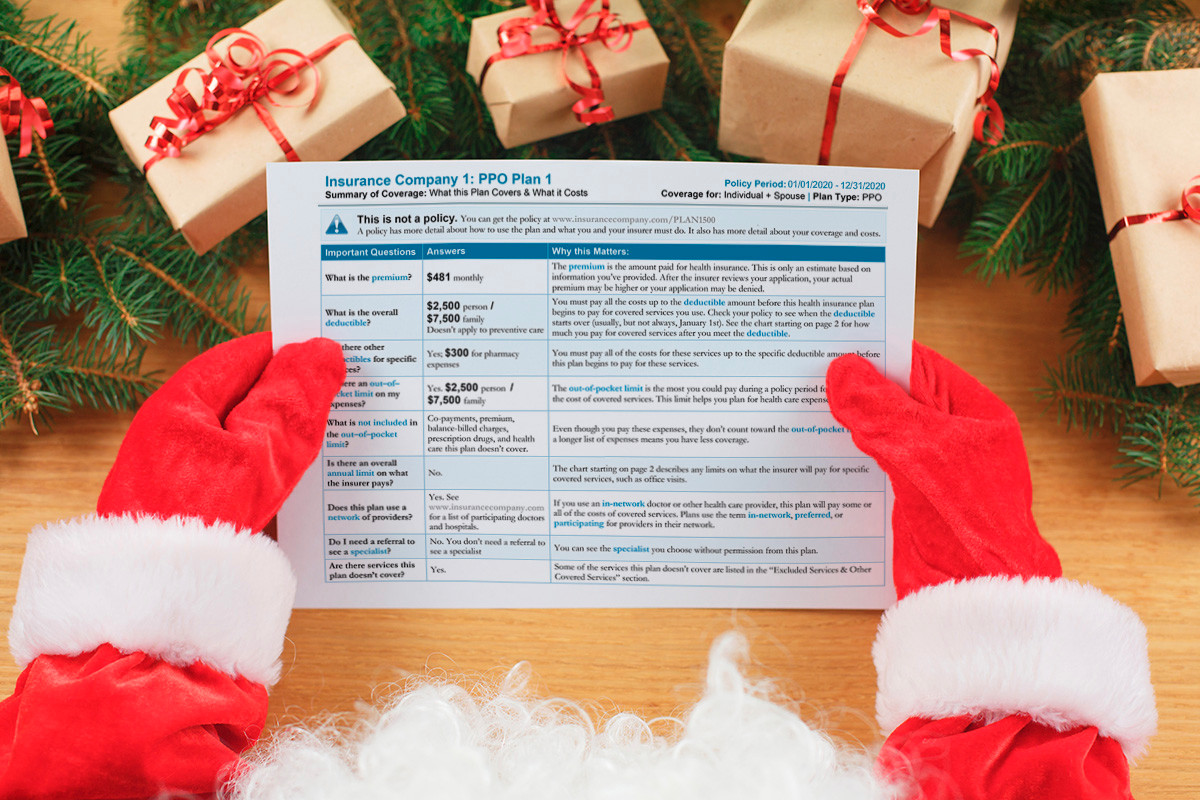 Thanksgiving is my favorite holiday, and I enjoy Christmas because I refuse to let it take over my life. But there is one thing that ramps up the stress at this time of year: health insurance decision-making.
I've been on my company's benefits committee for most of the past 20 years. Most of what we do is decide whether to stay with the same health insurance provider for another year — which sounds so simple, but I suspect Arkansas Business readers know that it is anything but.
Last week, Publisher Mitch Bettis and I were going over competing insurance proposals from Arkansas Blue Cross & Blue Shield, QualChoice and UnitedHealthcare. Arkansas Business Publishing Group has for several years allowed employees to choose between low and high-deductibles, which adds to the difficulty factor. Plus, some only need coverage for themselves, while others need to cover a spouse and/or children.
Immodestly speaking, I'm pretty smart and I'm way above average in understanding how insurance works. Still, I was getting tongue-tangled talking about premiums, per-person deductibles (embedded and non-embedded), out-of-pocket maximums, and whether copayments for four different tiers of prescription drugs applied to the deductibles or just to the out-of-pocket maximums.
One proposal would cost everyone a bit more than they have been paying; one proposal would cost some people less and others more. Another proposal would save on premiums but increase the maximum risk for one group — while making it less likely that members of that group would actually reach the out-of-pocket maximum.
Minutes later, with my head still spinning, my 29-year-old son called for advice on a flexible spending account. Except he first called it a health savings account, which is a different animal, so we ended up having to go through the decision-making process all over again. My younger son's employer has been sold to a giant national company, so he and I walked through his new choices a few weeks ago, both of us glazing over.
Health insurance is crazy complicated. How many of your employees truly understand one of their biggest expenses?
It's also crazy expensive. The Kaiser Family Foundation reported in September that the average cost for employer-sponsored family coverage nationally has reached $20,576, almost $10 for every hour a full-time employee works in a year. The average for an individual employee is $7,188, almost $3.50 an hour. How those costs are shared by the employee and employer varies widely, but money spent on health insurance premiums cannot be spent on anything else. And that doesn't include the deductibles and copays.
Since I'm not ideological about these things, the idea of "Medicare for All" doesn't offend me any more than Medicare for seniors. I don't buy the idea that private insurance is more beloved than single-payer government coverage would be, especially if Americans never again had to wonder if or how they would access insurance. But politically, I think it's a nonstarter.
I remain intrigued by the universal catastrophic coverage idea, but it doesn't seem to be getting any traction. Ed Dolan, a health care analyst for the traditionally libertarian Niskanen Center think tank and a UCC proponent, has written positively about the Fair Care Act introduced by U.S. Rep. Bruce Westerman, R-Ark.
"The Fair Care Act is much more than another repeal-and-replace effort," Dolan wrote last month. "It would retain, but reform, all of the major building blocks of current health care policy: the [Affordable Care Act], Medicare, Medicaid, and employer-sponsored health insurance" — although no employers would be required to offer insurance.
I would prefer to decouple health insurance from employment altogether — I'm tired of making these annual decisions for my co-workers — but only if an affordable alternative was guaranteed.
Westerman's bill "retains but modifies the ACA's approach of making coverage in the individual market affordable through income-based premium assistance and cost-sharing reductions," Dolan wrote. That's a striking acknowledgement that Obamacare was right about the necessity of government subsidizing private health insurance for vast numbers of Americans.
If employers opt out of sharing the cost, as the Fair Care Act would allow, the number of Americans accessing those subsidies could balloon. It sounds to me like a no man's land, in which Americans have no guaranteed coverage, public or private, but a lot of the heavy lifting will still fall on the government. Another complicated patchwork with cracks for sick people to fall through, all because a simpler, universal system of government insurance is political poison.
---