The Whispers Blog
Arkansas' breaking business news blog, with news and commentary from the Arkansas Business staff.
Send us tips.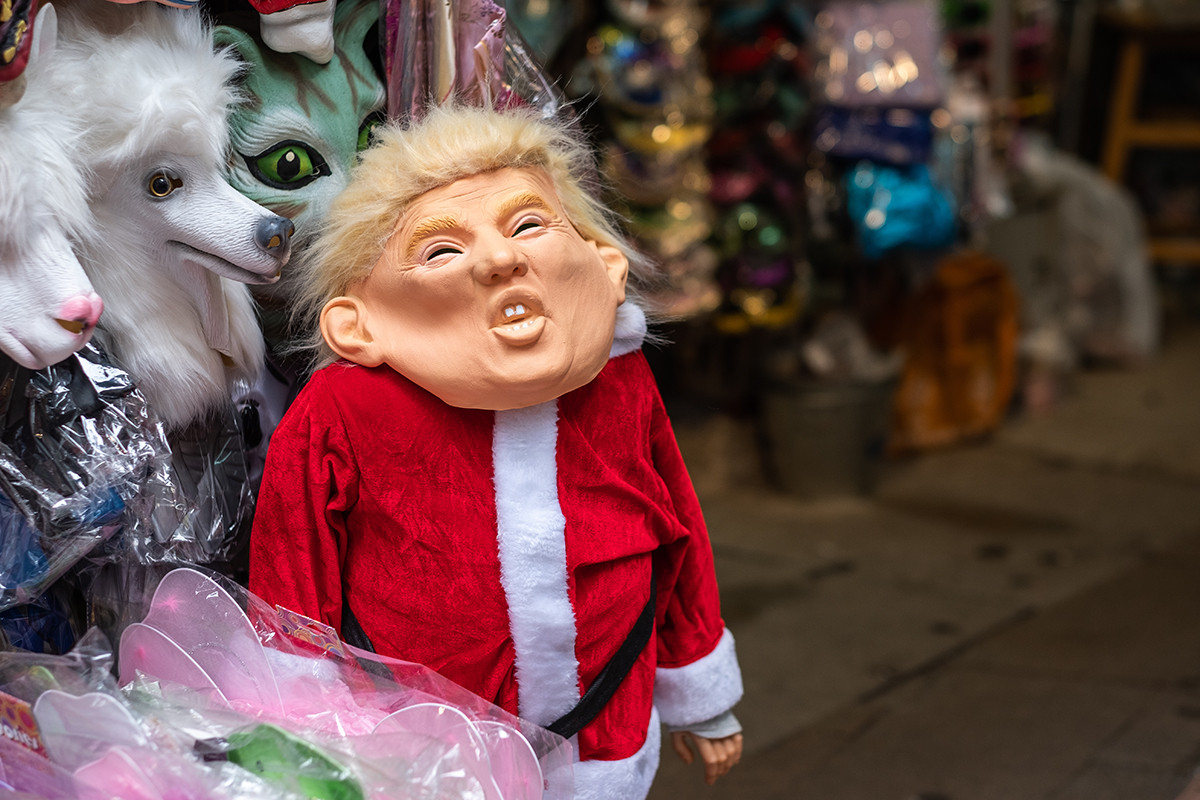 With the exception of some summer jobs nearly 40 years ago, every penny I've ever earned has required me to demonstrate a facility with the English language. Following Merriam-Webster, the dictionary publisher, on Twitter is like perusing a tool catalog, because there are still so many words I have never encountered.
A couple of weeks ago, a random Twitter user asked Merriam-Webster whether it was true that "'an orange' used to be 'a norange.'" M-W confirmed that norange had indeed evolved to orange as the distinction between the article and the noun got muddled by generations of English speakers.
"A bunch of words have been formed like this (including 'apron' and 'umpire')," M-W responded. And I felt semi-smug because I already knew that about norange and napron (but not about noumper, which seems to have been the Middle English predecessor of umpire). I am a professional, after all.
Then Merriam-Webster dropped a bomb on me: This phenomenon — referred to as "false splitting" or "juncture loss" by the folks at the American Heritage Dictionary — is so common that there's actually a word for it: metanalysis.
The M-W definition of metanalysis, "a reanalysis of the division between sounds or words resulting in different constituents," is purely meaningless without the example then offered, "as in the development of an apron from a napron." Oh, right.
Now, who would need a word like metanalysis? Some linguist commiting linguistics, I guess, because I think it is very possible that this column will be the only time I will ever use the word metanalysis (so I'm using it as many times as I can).
But the fact that there is a word for something so esoteric reinforces my frustration at not having discovered a word that I have needed — a lot — this year. I need a word for the sensation that 2020 has simultaneously been the longest year of my life and is also flying by.
And I know I'm not alone. I was catching up on political podcasts last week, and guests on two different shows commented on the same phenomenon. I said something to Managing Editor Jan Cottingham about preparation for the Book of Lists, that compilation of lists that subscribers receive on the last Monday of the year, and she blinked at me a couple of times and finally said, "Oh, wow. It's September, isn't it? It's September!"
Some of this has to do with age — the years do seem to move more swiftly as each represents a smaller and smaller share of my life. A semester seemed eternal when I was in college, but now that my husband is a college instructor, he seems to be finalizing grades every few weeks. But that's typical of the "long days, short years" phenomenon familiar to most of us — especially anyone who has had a child or two.
I'm talking about something different, something peculiar to this very strange, not normal year.
Oh, wow, it's September — but it was less than eight months ago that the U.S. Senate acquitted President Trump on two articles of impeachment. Doesn't that seem like a different lifetime?
That same week — the first week of February — the word coronavirus appeared in Arkansas Business for the first time. The number of confirmed cases in the U.S. was still in the single digits, and although there may have been a death by that point, we weren't aware of it.
That was the week that the Associated Press Stylebook started sending out guidance on how to write about this frightening new illness. Another month would pass before COVID-19, the disease caused by this new virus, would appear in a staff-produced story.
On March 11 — six months ago — Gov. Asa Hutchinson announced the first presumptive case of COVID-19 in Arkansas. That evening, Arkansas Business went ahead with its annual Arkansas Business of the Year awards. I tweeted from my table at the Statehouse Convention Center, and I included a hashtag that hasn't aged well: #NoFear.
One day later, on March 12, Easterseals Arkansas was all set for its annual annual fashion show at the same venue, but decided to cancel. As we reported a couple of weeks ago, it was a good thing.
Patti Jacuzzi, who had volunteered to help check in the models, was already sick with COVID-19. She died less than a month later. She was one of the first dozen or so fatalities in our state.
As of this writing, there have been more than 1,100 deaths in Arkansas and at least 197,500 in the U.S.
Words fail me.
---
Oh, yeah: Four months ago, you had never heard of George Floyd.
---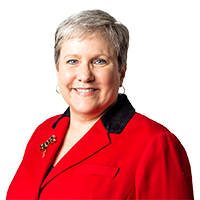 Gwen Moritz is the editor of Arkansas Business.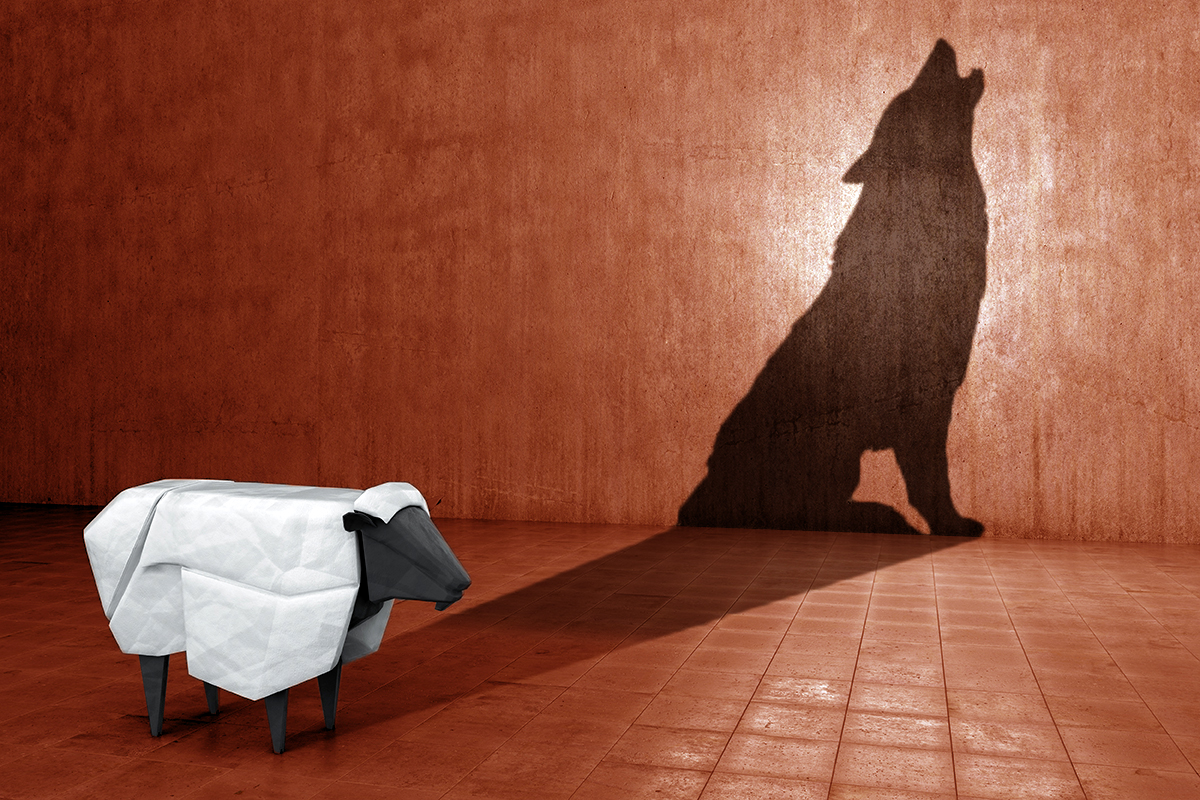 Commit this to memory so you can stop being surprised: Wherever there are human beings, there will be waste, fraud and abuse.
This is true in government, true in private industry, true in charities, true in churches and true in families. And you know it's true when a whole lot of money is being spread around in a short period, as with the Paycheck Protection Program.
I feel sure that most Arkansas Business readers know that the PPP was a huge part of the emergency stimulus package that Congress approved back in March, when the economic damage of the coronavirus pandemic was becoming undeniable. Guaranteed by the Small Business Administration, the loans were designed to cover payroll and other basic business expenses for a couple of months and will be forgiven if used for those purposes.
With the help of practically every commercial bank in the country, the SBA approved as many loans in 14 days as it normally would in 14 years — almost $350 billion in the first round of PPP that started April 3. You know what haste makes, right?
By the end of those first two weeks of PPP loan applications and approvals, the Office of the Comptroller of the Currency, the primary regulator of national bank charters, was asking lenders to help brainstorm ways to spot fraud.
And there seems to have been plenty to spot. By May 5, when federal prosecutors in Rhode Island brought the first criminal case related to PPP fraud, the U.S. Department of Justice confirmed that it was investigating suspicious loan applications all across the country.
The first defendants allegedly applied for more than $500,000 in PPP loans for businesses that didn't exist, which seems to have been a common scheme. Some of the fraudsters were luckier than the two men charged in Rhode Island, whose loan applications were not approved.
For instance, the first PPP fraud indictment brought by a federal grand jury in Arkansas alleges that Ganell Tubbs of Little Rock received nearly $2 million from out-of-state banks for two defunct businesses that she claimed employed some 250 workers. Instead of payroll, Tubbs allegedly started spending the money on things like student loan payments and an online shopping spree.
Tubbs is scheduled for trial in January.
A Benton County man has already pleaded guilty to PPP fraud in Oklahoma. Benjamin Hayford, 32, admitted last month that he sought $8 million from multiple banks by claiming fictitious payroll expenses and submitting fraudulent documentation. He'll be sentenced in November.
As of last week, more than 40 cases of fraud against the PPP and other pandemic relief programs were being prosecuted, and the SBA's inspector general's office told Politico it had "initiated hundreds of cases involving potential fraud."
A Sept. 1 report by Democrats on the congressional Select Subcommittee on the Coronavirus Crisis flagged $3 billion in loans to 11,000 businesses because information in their PPP applications doesn't match information in other government data. Sloppy paperwork or fraud? Undoubtedly some of both.
Last week, the Miami Herald reported that, with the help of a nonprofit called the Anti-Corruption Data Collective, it had identified more than 75 businesses that received PPP loans totaling at least $20 million that "don't appear to have existed before this spring or to have met other eligibility criteria." (One Texas man is connected to five of the companies, including "a suspicious online university whose curriculum appears to be cut and pasted from a European school." Together, the five businesses received at least $3.65 million in PPP money.)
As is all too common with fraud against government safety net programs, providers may also be in on the action. Last week, CBS Moneywatch reported that executives at JPMorgan Chase, the largest bank in the country, suspected that some employees had engaged in "conduct that does not live up to our business and ethical principles — and may even be illegal." (A suit filed in April alleges that Chase prioritized the largest PPP loans in order to maximize origination fees, but it's not clear if that's what an internal memo was referring to.)
Wells Fargo, the No. 3 bank, disclosed in May that its PPP lending practices were also being investigated by federal and state authorities.
I'm not sure how to feel about the fact that so much fraud seems to have been detected so quickly. Does it mean that the detection systems are actually pretty good? Or is this just the tip of the iceberg? And I wonder how much we taxpayers will have to borrow to prosecute and punish all these crooks?
---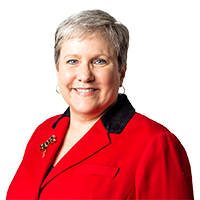 Gwen Moritz is the editor of Arkansas Business.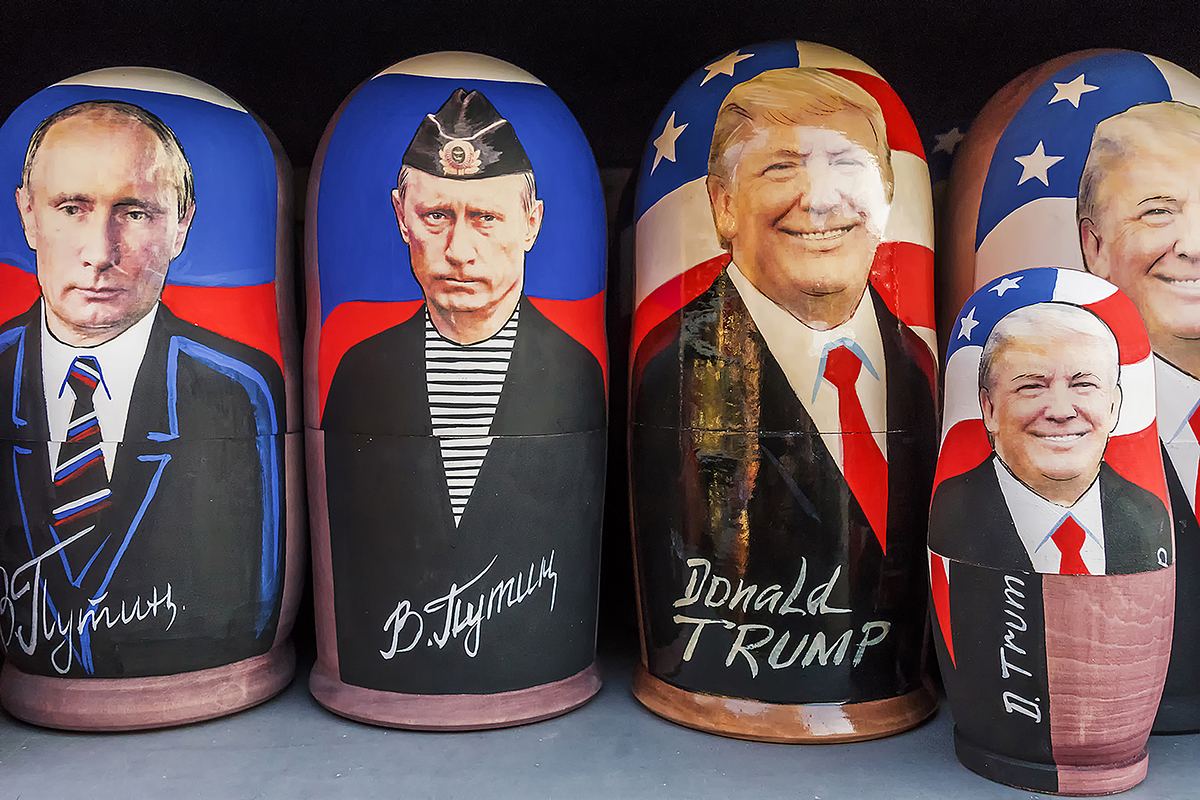 Russian matryoshka toys with portraits of Vladimir Putin and Donald Trump for sale at a Moscow souvenir kiosk
"Know Your News Source" is an educational program that I presented to some 20 audiences around the state between September 2017 and the start of the pandemic. I have shared my materials with other presenters in Arkansas and beyond who feel called to help their neighbors navigate the sea of misinformation in which we are all swimming. It's a losing battle.
Bumper-sticker mentality was a problem before social media, but it required acquiring a bumper sticker and deciding that sharing a nuance-free opinion with tail-gaters was worth putting sticky gunk on the car's bumper. Now spreading opinions — and, all too often, demonstrably false information from unknown sources — can be done with a click.
And with no negative repercussions, unless I'm one of your spoilsport Facebook friends who insist on pointing out that, no, Mel Gibson never actually said that Hollywood is an institutionalized pedophile ring. Or that 39 sex-trafficked children were not in reality rescued from a double-wide in Georgia.
Back in 2016, as we all now know, the social media environment that Americans invented was being used against us. Kremlin-backed entities used Facebook and Twitter to sow division and disinformation for the purpose of hurting the presidential candidate least favorable to Russian interests (Hillary Clinton) and helping Russia's preferred candidate (Donald Trump).
(Don't @ me, bro. If you doubt Special Counsel Robert Mueller's findings, read the report from the Republican-led Senate Intelligence Committee.)
These Russian psy-ops goons seem to know how gullible we are; their social media accounts ranged from @TEN_GOP, which called itself the unofficial Twitter account of Tennessee Republicans and attracted more than 100,000 followers, to a Facebook page called Blacktivist, which in 2016 had more followers than the actual Black Lives Matter page.
Other Russian social media accounts used all-American names like "Being Patriotic," "Heart of Texas" and "Secured Borders."
Why would Americans fall for that stuff back then — and keep falling for it now? I keep thinking back on the words of David Kris, who once led the Department of Justice's National Security Division. In the wake of the troll farm indictment, Kris said the Russian peddlers of misinformation had identified "a fundamental weakness of our democracy, that our very proud marketplace of ideas is so easily flooded with counterfeit gray goods, and to the great detriment of our political discussions and our political systems."
And then Kris, in the same 2018 interview, used words that feel even more meaningful in 2020: "Broadly speaking, we have developed a little bit of a virus here as an open democracy with free information flow," he said. "As part of that virus, we've got to develop a better immune system, culturally and maybe legally, to deal with it."
At the time, Kris thought that Mueller's indictment of the Russian trolls might "be part of a developing immune system to this sort of conduct." But, of course, we know that leaders of our federal government discouraged us from paying attention to Mueller's findings, so our body politic is as vulnerable as we were four years ago. Maybe more so.
---
Since American society has become polarized and divided beyond Putin's wildest dreams, left-leaning Americans believe that only the right-wingers are fooled by disinformation on social media — and vice versa. That kind of smug confidence in our own ability to rightly divide the truth is fatal.
A photo of Mel Gibson beside a fabricated quote about Hollywood pedophiles is easy to check out. Reuters, the London-based news service that was founded in 1851, reported: "A spokesperson for Mel Gibson told Reuters via email that the claims are '100% fake.'"
But how about the rumor that 17-year-old Kyle Rittenhouse's mother drove him from their home in Illinois to Kenosha, Wisconsin, with the AR-15 that he allegedly used to kill two protesters? That spread like wildfire on Twitter, but I couldn't find a single reputable news organization that reported anything close to that. I did find multiple mainstream reports in which Rittenhouse's lawyer said the rifle belonged to a Wisconsin resident and was never carried across the state line at all.
Here's a great rule of thumb: The more you want to believe something, the more you need to look for multiple confirmations from sources that you know.
---
I'll present an updated, virtual version of "Know Your News Source" for Central Arkansas Library System at 6:30 p.m. on Monday, Sept. 21. I would be honored if you would register at CALS.org.
---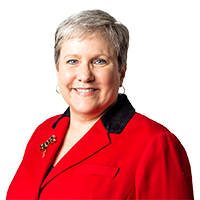 Gwen Moritz is the editor of Arkansas Business.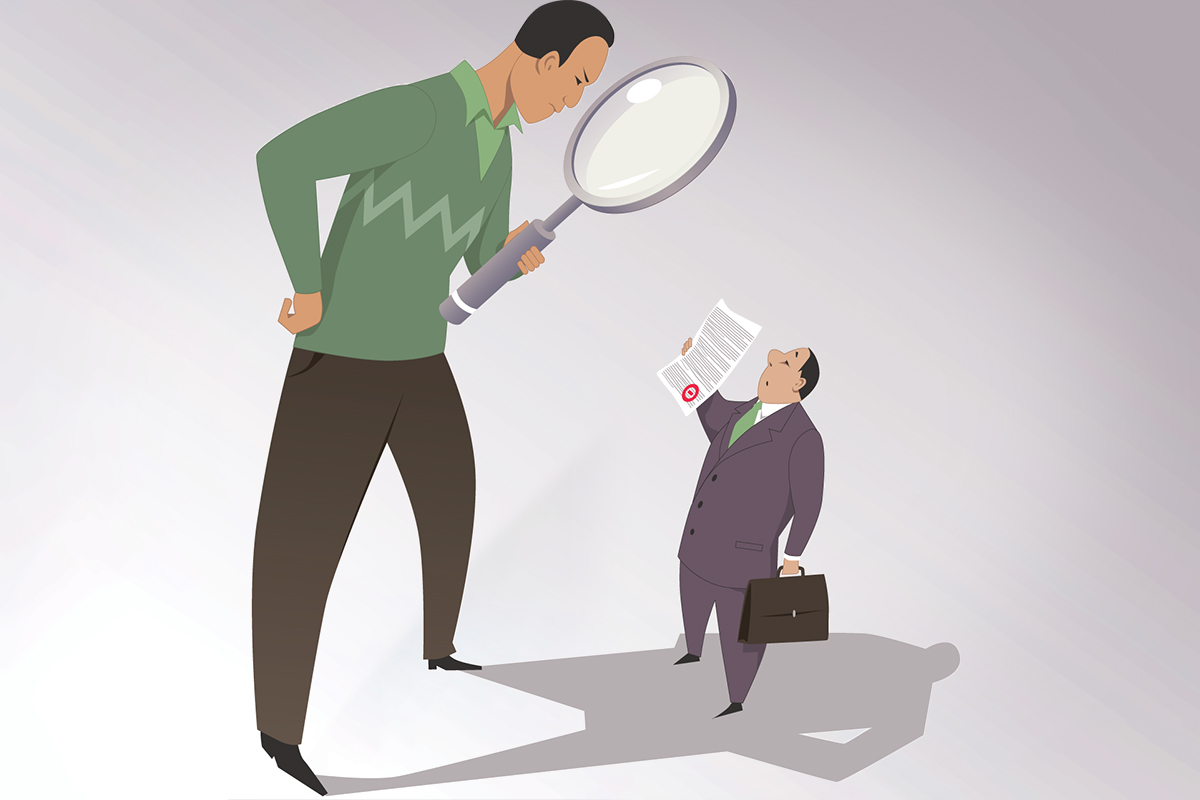 Last summer in this space, I described a phone call from a prominent white Arkansas business owner who was seeking opportunities to sell more of his product to Black consumers. I recommended a couple of marketing companies that specialize in multicultural messaging. (See Seizing a Moment for Multicultural Marketing.)
Race was a hot topic in America in July 2019 — it has been since the beginning, of course — but I obviously had no idea what 2020 would bring. In addition to violence that no one can justify, the spring and summer have brought more expansive ideas about what diversity in the marketplace means. Instead of simply asking what white-owned businesses can do to promote diversity in their workforce or in their customer base, Americans of goodwill are asking how they can make minority-owned businesses more stable and profitable.
Encouraging support of local businesses is nothing new, of course. Eschewing chain restaurants in favor of local restaurateurs has long been a mantra for folks who can afford it (forgetting that many chain locations are actually owned by local franchisees and they all employ local cooks and servers). There's been a relatively successful movement toward local food sourcing. "Small Business Saturday," the brainchild of American Express, has been a holiday shopping promotion for a decade.
But this year, the importance of focusing on minority-owned — especially Black-owned — business has been driven home by the unforeseeable combination of Black Lives Matter protests and COVID-19. In June, an analysis of government data by researcher Robert Fairlie of the University of California, Santa Cruz, found that the pandemic had left 40% of Black business owners out of work, compared with 17% of white small-business owners.
And the Paycheck Protection Program, the $659 billion lifeline of forgivable Small Business Administration loans that Congress threw out back in April, seems to have helped fewer Black-owned businesses — in part, it seems, because they tend to be so small that they weren't armed with required documents like business plans.
(How small? Arkansas Business sent surveys to nearly 500 minority-owned businesses for inclusion in this week's list of the state's largest minority-owned companies. Of 90 responses, a third had either one or two employees.)
The African American business owners we talked to for this week's cover story said they hadn't felt any appreciable uptick in revenue from "buy Black" initiatives, and our state government routinely falls short of its goal of spending 15% of budgeted purchases with minority- and woman-owned businesses. (See Protests Fail to Boost Black-owned Businesses.)
If business success benefits society — and, please, Lord, let that be something we can all agree on — then it may take more than diversifying workforces, markets and vendors to get the virtuous cycle going. What form could that take?
Robert F. Smith, the private equity billionaire and the nation's richest Black person, suggested in June (in an address at the Forbes 400 Summit on Philanthropy) that large corporations should commit to using 2% of net income for the next 10 years to empower minority communities. He also called on the nation's largest banks to help capitalize the financial institutions that serve Black-owned businesses.
Sharing profits to repair centuries of neglect? Now he's gone to meddling.
But consider the numbers: Only 21 of 4,700 banks in the U.S. are Black-owned or led, and the combined assets of those 21 banks — $5 billion — represent less than 1% of commercial bank assets nationwide. (Fun fact: $5 billion would not be enough to crack the top five banks headquartered in Arkansas.)
Last week, PayPal, the publicly traded electronic payment system, announced that it has deposited $50 million in Optus Bank, a Black-owned bank in Columbia, South Carolina. Many Arkansas Business readers may remember Optus' president, Dominik Mjartan, formerly of Southern Bancorp Community Partners. "They've stepped up and they're real about it," Mjartan told the Charleston Post & Courier. "They know where their money is going to have an impact."
The Optus deposit is part of a $530 million pledge by PayPal to invest in racial justice and economic opportunity. And it underscores the most important thing about supporting minority businesses: It has to be more than a summer fling. It has to be a commitment.
---
If you wonder why Arkansas Business started capitalizing Black (but not white) in describing race, it is because we are complying with a change in the Associated Press stylebook. Arkansas Business is a member of The AP and decades ago adopted AP style, with only a handful of exceptions specific to our market and our business audience.
---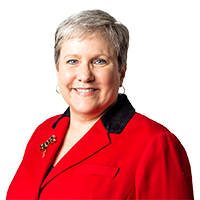 Gwen Moritz is the editor of Arkansas Business.
My siblings and I realized that our mother was in cognitive decline when a world-class home economist mysteriously blew through an extra $40,000 over the course of a few months. It turned out that some distant relatives and an unscrupulous amateur auto mechanic were the beneficiaries of her unsustainable generosity.
I'm sure my family's experience is not unusual, and it doesn't hold a candle to the disturbing allegations made by attorneys for Richard F. Toll of Little Rock. The civil complaint was the subject of an article by Senior Editor Mark Friedman in last week's Arkansas Business, and the fact that it was one of the most-read stories on arkansasbusiness.com in quite a while suggests that readers found the subject as compelling as I did.
Toll's name was not familiar to me, but it was to our veteran real estate reporter, George Waldon. Toll, who is now 89, used to crop up in the Real Deals column on a regular basis back in the '90s, but less often in the 21 years I've been here. He was clearly a successful real estate investor; he had enough ready cash to lend his housekeeper's son, Kristian D. Nelson, $4.5 million in less than three years.
Nelson doesn't deny borrowing the money. His defense: He isn't in arrears on the loans and, in the words of his lawyer, Robin Vail of Hot Springs, "Plaintiff and Defendant are competent adults who entered into several business transactions."
I wonder if a jury will agree that Toll was competent when he entered into transactions that depleted the liquid assets amassed over decades of business success. I wonder if a jury will agree that Nelson is not in arrears if that's because these loans lacked the kind of documentation that establishes a specific repayment schedule.
A trial would also be a good place to settle the question of whether Toll was being professionally advised when making these loans, as Nelson claims, or whether Nelson "is not able to completely tell the truth," as Toll's lawyer, David D. Wilson of Friday Eldredge & Clark, counters.
This sad tale started in September 2017, according to the lawsuit Wilson filed on Toll's behalf, with a $10,000 loan to help Nelson out of a tight spot. Some checks Nelson wrote on behalf of the restaurant he managed had bounced.
Nelson's mother had worked for Toll for six years by then, even before Toll's wife died in 2014. A multimillionaire could certainly afford to help out a trusted employee's son (far better than my mother could afford to spend thousands on a car that was worth less than the repair bill and still didn't run). Perhaps Toll even realized that Nelson was an ex-con, having been sentenced in 2009 to 71 months in federal prison for defrauding about 20 investors out of more than $1 million.
But they say no good deed goes unpunished. According to the lawsuit, Nelson kept coming back for more, with eventual repayment of the earlier debt always dependent on getting more money right away. By November 2018, Toll had handed over more than $600,000.
By the end of 2019, the total of his loans to Nelson had grown to $2.8 million. Much of the money was supposed to enable Nelson to start a used-car business that was (allegedly) the only hope for repaying the earlier loans.
If you are getting tense just reading this, that's good. That's exactly how I felt editing Friedman's story. And then I hit this paragraph.
"In 2020, Toll continued to lend Nelson money. Between Jan. 15 and May 15, Toll wrote seven checks to Nelson or [the used-car lot] totaling $1.6 million, according to the lawsuit. In May, Toll asked other family members if he could get access to his wife's trust assets, 'because he was running out of money,' the suit said."
I hope it is not too late for Toll and his family to recoup the cash, but this is not a story just about Richard Toll and Kristian Nelson. It's a cautionary tale for families with aging relatives. As much as we want to believe they will always be the self-sufficient financial wizards they used to be, the warning that comes with investment funds applies here as well: Past performance is no guarantee of future results.
---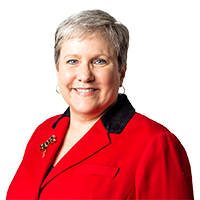 Gwen Moritz is the editor of Arkansas Business.