The Whispers Blog
Arkansas' breaking business news blog, with news and commentary from the Arkansas Business staff.
Send us tips.
It was just another Tuesday morning. Until it wasn't.
On the 17th anniversary of the Sept. 11 terrorist attacks, we've provided links to some of ArkansasBusiness.com's breaking news coverage. We've also included some stories in the days that followed, and some items from our print edition.
Sept. 11, 2001
Employees Evacuate Little Rock Office Buildings After Terrorist Attacks - "The Little Rock National Airport and the Northwest Arkansas Regional Airport closed Tuesday after two airplanes crashed into the World Trade Center in New York City and another airplane crashed into the Pentagon in Washington, D.C."
Airports Close, Federal Buildings Empty After East Coast Terrorist Attacks - "When asked whether security had been heightened at XNA, Van Laningham said, 'I can't talk about security at all.'"
Little Rock Air Force Base at Highest Security - "The U.S. Air Force headquarters ordered the Force Protection Condition Delta, which applies in the immediate area where a terrorist attack has occurred or when information has been received that terrorist action is likely."
Huckabee to Address the State at 8:30 p.m. - "The governor is returning from the canceled Southern Governors' Association meeting in Lexington, Ky., and is expected to be back in the state by no later than 5 p.m."
Greenwood and Party Safe, Awaiting Charter Home - "Mary Ann Greenwood, the prominent Fayetteville investment adviser, and a team from her firm, Greenwood & Associates, were inside the World Trade Center this morning when terrorists flew a hijacked passenger plane into one of its towers."
McLarty Compares Attack to Pearl Harbor Bombing - "I don't think any of us have ever seen [anything like this] except in a Bruce Willis action movie."
Airline Expects 1,000 Stranded; Workers Evacuate LR Buildings - "The closing of the Little Rock National Airport is expected to flood area hotels, and downtown Little Rock office building managers scrambled to weigh evacuation options as a precautionary measure."
Financial Markets, Airspace Closed Wednesday - "Also late Tuesday, the Federal Aviation Administration said U.S. air space will be closed at least until noon Wednesday."
Governor Urges Freeze As Gas Prices Rise - "I call upon them to voluntarily institute a freeze on the price of gas. Sharp increases in gas prices aren't in the best interest of the people of Arkansas, who still must get to work and school."
Huckabee Offers Help, Warns Against Price Gouging - The complete text of Gov. Mike Huckabee's address to Arkansans that Tuesday night.
Sept. 14, 2001
Stephens In Memo: Rough Monday Possible, But Spending Should Help - "My econ 101 book (which I still have) makes it clear that in times of economic slowdowns, fiscal stimulus (i.e. government spending) as well as monetary policy (lower rates, more money in the system) is what the government is supposed to do," Warren Stephens wrote.
Sept. 17, 2001
Market May Dip After Attacks, But Recovery Should Be Quick - "If you think the end of the world is coming, Wal-Mart will be glad to sell you what you want," Lee said. "It will actually be positive instead of negative for them."
Sept. 21, 2001
Bush to Congress: Justice Will Be Done - The complete text of President Bush's address to a joint session of Congress on Thursday night, September 20, 2001.
Tyson, IBP Merger to Close As Scheduled - "Tyson Foods Inc. of Springdale has said it expects to complete its buy of beef and pork processor IBP Inc. of Dakota Dunes, S.D., as scheduled in late September despite terrorist attacks on Washington, D.C., and New York."
Sept. 24, 2001
A Year From Now? (Karrh On Marketing) - "Those towers, 100-plus stories of glorious excess, symbolized American economic power. Maybe it was the stunning view that night that convinced this small-town Southern boy New York City was worth a shot (at least for a time). Those towers said New York and America were big, proud, strong and about as permanent as you could get."
Sept. 25, 2001
Acxiom Develops Security Product for Airlines - "Acxiom said it is developing an identity verification system to help airlines validate passengers' personal information. The checks could take place in real time as passengers buy airline tickets and check in at airports, the company said."
7/27/2018 01:53 pm
Updated 9 months ago
Comments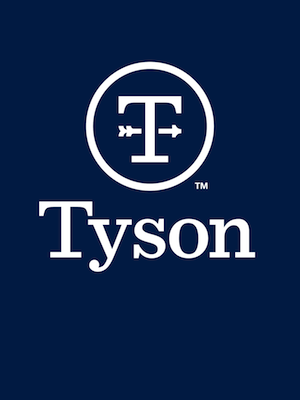 Tyson Foods Inc. of Springdale is nearing a deal expected to top $3 billion to acquire Keystone Foods LLC of West Chester, Pennsylvania, Bloomberg reported Friday.
Keystone supplies chicken nuggets to McDonald's Corp. and is owned by Marfrig Global Foods SA of Brazil.
Marfrig announced in May that it had narrowed the bidders for Keystone to five. Citing "two people familiar with the matter," Bloomberg reported that the company wants to gain more than $3 billion from the sale.
Cargill Inc. of Wayzata, Minnesota; Cofco Ltd. of China; an unnamed Japanese company; and George's Inc. of Springdale have also submitted bids for Keystone, according to Bloomberg.
Tyson CEO Tom Hayes told TheStreet in June that the company wasn't done looking for acquisitions.
"We are going to be acquisitive," Hayes said in the interview. "It doesn't mean that it will be another year and a half [until another deal] or this fiscal or calendar year, but it may."
The Keystone deal would likely be the company's biggest since last year's $4.2 billion purchase of AdvancePierre Foods Holdings Inc. of Cincinnati, but it's done other deals in the interim: the $850 million purchase of the poultry rendering and blending assets of American Proteins Inc. of Cumming, Georgia, and its subsidiary, AMPRO Products Inc.; and the purchase of an organic chicken producer, Tecumseh Poultry LLC of Waverly, Nebraska, for an undisclosed price.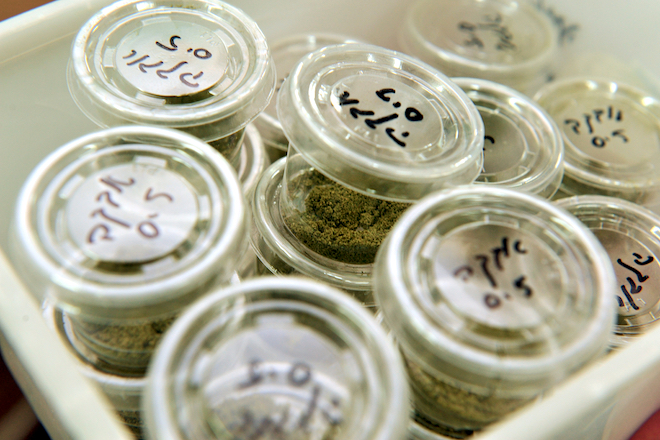 The Arkansas Medical Marijuana Commission is scheduled to meet at 4 p.m. today.
The meeting is the commission's first after the state Supreme Court cleared the way last month for the state to launch its medical marijuana program, reversing and dismissing Pulaski County Judge Wendell Griffen ruling that prevented officials from issuing the first cultivator licenses.
A meeting agenda says the group will discuss "dispensary application scoring."
The meeting will be held in Suite 503 at 1515 W. Seventh St. in Little Rock. But you can also watch the meeting via livestream below, which is scheduled to begin broadcasting at 3:55 p.m. local time.
Update: Members of the commission took the first step toward hiring an independent consultant to review about 230 applications for dispensary licenses.
Video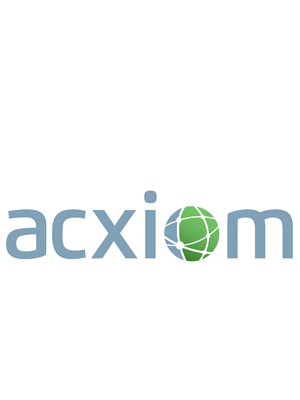 UPDATE: Acxiom is selling the unit to Interpublic for $2.3 billion.
On CNBC this morning, Reuters reports that Acxiom Corp. of Conway is nearing a deal to sell its Acxiom Marketing Solutions unit for $2.2 billion to Interpublic Group of Companies Inc. of New York.
The pending deal comes after Thursday's deadline for companies to submit bids for the business. The Wall Street Journal reported last week that Interpublic and another advertising giant, Dentsu Inc. of Tokyo, were expected to be among the bidders.
In its report, the Journal, citing sources, said the division could sell for between $1.5 billion and $1.8 billion. During a conference call on fourth-quarter and year-end results in May, Acxiom CFO Warren Jenson said AMS had revenue of about $700 million in fiscal 2018; total company revenue was $917 million.
The sale would leave Acxiom with its LiveRamp business. Reuters, citing unnamed sources, says the company "will eventually explore a potential sale of its remaining business, though its board may choose to give the Acxiom some time to trade in the public markets before they run a sale process ..."
Reuters says the deal to sell AMS could be announced "as soon as next week."
We've got more on the marketing solutions and LiveRamp businesses here.
Update: Shares of Acxiom (Nasdaq: ACXM) are up about 11 percent on the news.
The state Department of Finance and Administration today unveiled a newly redesigned Arkansas driver's license and ID card. The state will begin issuing them July 9 at certain revenue offices, with the rest issuing them by Aug. 28.
"The new card features distinctive Arkansas images," the department said in a news release. "These include the gold front doors of the State Capitol along with diamonds. The back of the card features a full image of the State Capitol."
The new card also incorporates new security features, including a "ghost image" in the lower right hand corner.
Existing cards will remain valid of course. But if you want a new one, you can order a duplicate starting July 9 at a revenue office or online at mydmv.arkansas.gov. The cost is $10.
"Over the last three years DFA has prioritized the use of new technology to improve and simplify the services we provide to Arkansans," Director Larry Walther said. "The new license is a great example of this effort. We incorporated new security features that protect citizens from fraud through duplication."
The department says there were 2.15 million active Arkansas driver's licenses, along with more than 353,000 ID cards, in 2017.