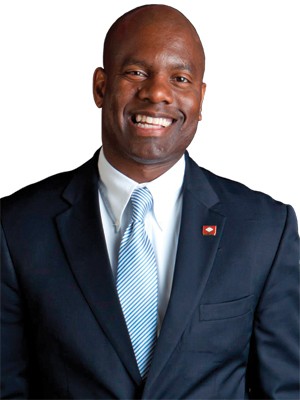 Fred Love
State Representative/ Grants Administrator
Pulaski County
Little Rock
Age: 39
Fred Love
Fred Love's belief in public service comes from his mother. "She always said to be in service for mankind. That's our family creed, our family motto," Love said.
Love is in his second term in the Arkansas House of Representatives and is grants coordinator for Pulaski County government.
He has a bachelor's degree in political science and a master's in public administration from the University of Arkansas at Little Rock and was child services coordinator with the Arkansas Foodbank before going to work for the county.
His biggest professional achievement, he said, has been serving in the state House, where economic development has been a top priority.
Love credits state Sen. Joyce Elliott, who also taught him high school English, with showing him the importance of listening to all sides of an issue. "She is someone that is always saying be open-minded, approach every issue with an open mind," he said.
Gez Rogers, manager of a retail store where Love worked fresh out of college, also was a mentor and taught him a great deal about professionalism, he said.
Love is on the Pulaski County Child & Youth Services Board and the board of Economics Arkansas. He also is in the Prince Hall Masonic Order.