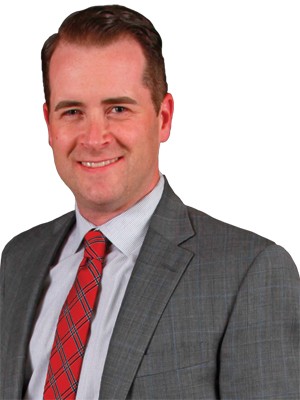 Jaimey Malone
Vice President of Sales
USA Truck
Van Buren
Age: 38
Jaimey Malone
Change is opportunity, and Jaimey Malone isn't one to waste an opportunity.
Malone joined USA Truck eight years ago as a regional sales manager and has risen steadily through the ranks. He was named vice president of sales two years ago.
USA Truck has had four CEOs since Malone joined the company, which is trying to turn around a slump that has seen it post five consecutive years of net loss.
"I've been there for a handful of leadership changes, and I try to learn something from every one," Malone said. "The thing I'm most proud of is my ability to adapt to the rapidly changing environment of the industry and the company. I've not only been able to survive through the good and the bad, but I've thrived."
Malone started his sales career at 16 when he sold jewelry. He then took a job with FedEx on the recommendation of a friend. The industry interested him so much that he pursued a degree in transportation and logistics from the UA.
"Change doesn't always have to be disruptive," Malone said. "You play the cards you're dealt and work to get a better hand."
Malone is involved in the Susan G. Komen for the Cure to honor his mother, a breast cancer survivor, and wants to establish an annual scholarship for West Fork students who are children of truck drivers.