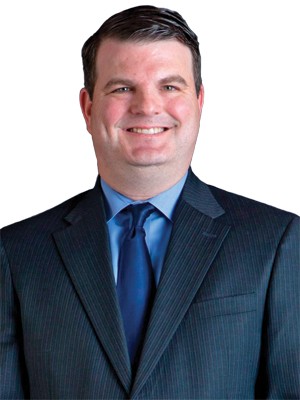 Jeff McClure
Market Director of Sales
McKibbon Hotels
Little Rock
Age: 39
Jeff McClure
When Jeff McClure was hired to be director of sales for the Courtyard by Marriott Downtown in 2004, it was the first new hotel in downtown Little Rock in more than 20 years.
Ten years later, McKibbon Hotels has added two more — Hampton Inn & Suites and Residence Inn by Marriott — and McClure is market director of sales for all three.
The hotel cluster, said McClure, ranks fourth statewide in hotel revenue. "We're consistently ranked near the top," he said.
A fourth hotel, Homewood Suites by Hilton, is expected to open in 2015.
"I really just stumbled into the hotel business and it took," McClure said, adding that a friend suggested he apply for the sales position in 2004 despite not having specific sales experience in the hotel business. He had previously worked in sales, recruiting and the restaurant industry.
And while his job keeps him busy, McClure said, "The most important thing is you have to have fun at work and not take it too seriously. Spend time with family, have a regular life."
Contributing to the community is also important, said McClure, adding that he is a member of the Hat Club of Little Rock and sits on the boards of the Rice Depot and National Guard Youth Foundation.