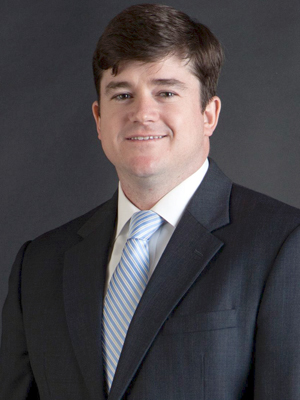 Christopher McNulty
Attorney
Mitchell Williams Selig Gates & Woodyard PLLC
Little Rock
Age: 32
Christopher McNulty
Christopher McNulty didn't go to law school to become a bankruptcy attorney. He thought he'd end up in Washington, working in politics.
In fact, he hadn't even taken a bankruptcy class when he applied for a job on the staff of U.S. Bankruptcy Judge Richard D. Taylor, the chief bankruptcy judge in Arkansas.
Taylor "gave me the job and said, 'Go ahead and take my class next semester,'" said McNulty, who within a year joined Mitchell Williams Selig Gates & Woodyard in Little Rock.
Since then he has been involved in some of the state's largest bankruptcy cases, including Affiliated Foods Southwest of Little Rock and Allens Inc. of Siloam Springs. A speaker at continuing legal education programs, he was recently named one of the Best Lawyers in Little Rock by readers of Little Rock Soirée magazine.
The youngest of five boys, he grew up on a fish farm near Pine Bluff and attended the University of the South at Sewanee, Tennessee, before the University of Arkansas at Little Rock Bowen School of Law. He helps organize, and once chaired, the Access Schools' annual Bingo Bash.
"If you learn a new word and make a new friend every day, you will be all right," he recalled his dad saying. "That's one thing I've always tried to do, but I don't accomplish that every day," McNulty said.