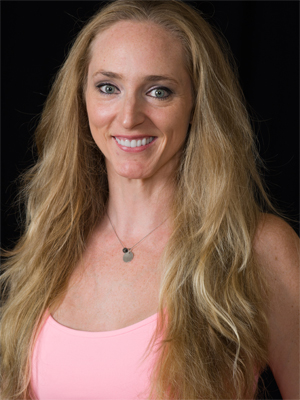 Breezy Osborne-Wingfield
Owner
Barefoot Studio
Little Rock
Age: 34
Breezy Osborne-Wingfield
Breezy Osborne-Wingfield, raised in the public eye, has learned resilience.
Osborne-Wingfield is the daughter of the late Little Rock businessman and philanthropist Jennings Osborne and his wife, Mitzi. Osborne was a man who not only could earn vast sums, he also could spend vast sums, though usually his spending was for the benefit of others.
His death in 2011 left his family deeply and publicly in debt. The way that Breezy faced up to her changed circumstances earned respect. The child of privilege became a stoic, saying, "It is what it is" and continuing to operate and expand her business, Barefoot Studio.
Osborne-Wingfield bought the studio in 2009 on her own, without her parents' support. The studio was "something that was important to me, to keep striving toward, because I could support my family, but I could also continue to give back to the community," she said, adding that she believes in the benefits of yoga, which taught her to care for herself "from the inside out." In 2013, Osborne-Wingfield opened her second Barefoot Studio.
Her parents are her heroes, she said, citing their work ethic and generous support of others.
Osborne-Wingfield thinks that "everything happens for a reason, even if we don't understand that reason at the very moment that it happens."