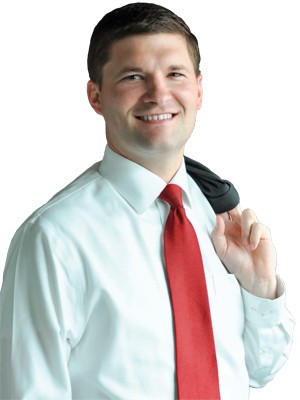 Brad Parsons
CEO and Administrator
NEA Baptist Memorial Hospital
Jonesboro
Age: 35
Brad Parsons
Growing up, Brad Parsons was drawn to the health care industry. His father was a clinician, but Parsons said he "migrated toward the business aspect" of health care.
After graduating from the University of Alabama at Birmingham with a master's degree in hospital administration, the Birmingham native worked his way up from assistant vice president at a 273-bed hospital in Decatur, Alabama, to CEO and administrator of the NEA Baptist Memorial Hospital in Jonesboro.
After becoming the head of the nonprofit hospital in June 2012, Parsons oversaw its move in January into a new 550,000-SF, 181-bed hospital on the $400 million NEA Baptist campus. The hospital is projected to have $120 million in net revenue when its fiscal year ends Sept. 30, up about 40 percent from the same period a year ago.
"In my tenure at NEA, I'm most proud of the resolve of our people," Parsons said. "What we tackled in moving from the existing hospital to this new hospital, in a lot of ways, that's a career-defining task."
Parsons is a fellow with the American College of Healthcare Executives. And away from the hospital, he's on the Chancellor's Cabinet at Arkansas State University at Jonesboro and serves on the board of the Jonesboro Economic Development Corp.

Most Read