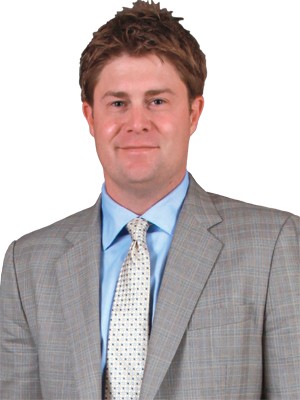 Grant Pruitt
President and CEO
Pruitt Tool & Supply Co.
Fort Smith
Age: 35
Grant Pruitt
As a newly minted graduate of the University of Arkansas in 2001, Grant Pruitt was set to get married and go into real estate. He's happy he decided to join the family business instead.
"Real estate was my logical step," said Pruitt, who had earned a business administration degree. "I probably would have made a lot of money until 2008 and then gone broke like everybody else."
Pruitt went to work for his father at the business his grandfather founded in 1958 and, after a few years, was named executive vice president before being named CEO in 2011. Pruitt Tool, he said, was a well-run small business that he is turning into a well-run global business.
"As a child, I remember my dad coming home and his work boots were caked with mud and smelled like oil," Pruitt said. "I had no idea what he did; I just remember how hard he worked."
Pruitt Tool's early success was built on a patented rotating control device critical to oil rigs but, under Grant Pruitt's leadership, the company has acquired nine more equipment patents in the past few years. Pruitt said his company is a major player in every shale field in the United States and he wants to branch out to other regions such as Southeast Asia and South America.
"There is a lot of potential for this," Pruitt said. "This is a legacy for our family."