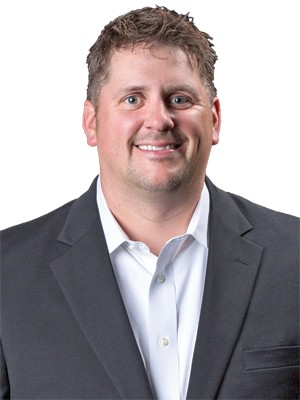 Rodney Redman
President and COO
Redman & Associates
Rogers
Age: 39
Rodney Redman
Rodney Redman remembers where he started: unloading TVs from the back of a Wal-Mart Stores truck. "It was a great learning experience," Redman said of that 1993 gig. "It keeps you humble and to appreciate where you're at. Wal-Mart could not have been a better teacher."
Redman is using the lessons he learned at Wal-Mart, where he worked for seven years before joining the company his parents founded in 1995. The firm initially focused on consulting before deciding to acquire businesses to run.
One such venture is the company's purchase of a maker of battery-operated cars, Monster Trax. Redman & Associates is in the process of bringing the six-volt battery-operated vehicle line from China to a new facility in Rogers with production scheduled to begin in July. "That's what I'm most proud of," Redman said.
When not working, Redman and his wife, Katie, the vice president of sales at Redman & Associates, try to stay involved with charities such as the Kendrick Fincher Hydration Foundation in Rogers and St. Jude Children's Research Hospital in Memphis.
Redman said a tour he took of St. Jude when he lived in Tennessee was memorable. "I met with kids who probably weren't going to make it, and they had smiles on their faces," Redman said. "It blew me away. It made a huge impression on me."