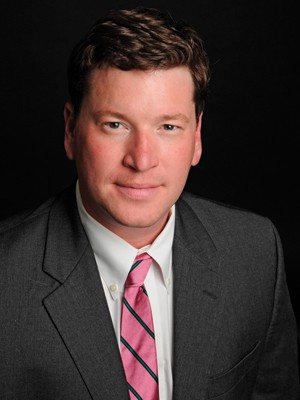 Brent Robinson
Owner
Aurora Digital Signage, Fly-N-Hog Media Group
Fayetteville
Age: 37
Brent Robinson
Brent Robinson had a successful career in the transportation industry, but in 2008 he stepped on the brakes to become an entrepreneur in the field of digital signage. "I felt like there was a large need with businesses with smaller budgets to be more specific in who they advertise to," he said.
Digital signs had just the customization options that Robinson wanted, but when he shopped around for the software he needed, he didn't find it — so he decided to make it.
"My best friend's a patent lawyer in D.C., and he felt like the best thing for us to do was get the right people on board and create our own platform," he said. "That way, later down the road, you would have the software as a major part of the business."
So that's why there are two companies: Aurora Digital Signage sells the technology, while Fly-N-Hog Media Group sells advertising using the digital medium.
The company put its first sign up in Fort Smith in 2009. Now the company has about 200 ad clients and about 20 software clients.
Outside of his two businesses, Robinson is a member of Little Rock's Hat Club and of the Northside Rotary in Fayetteville.