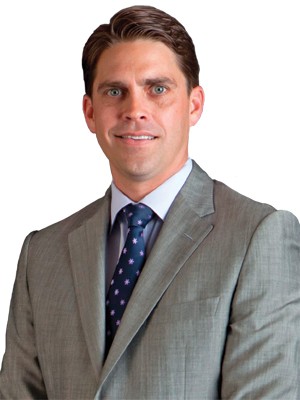 Brent Salter
Vice President
Salter Properties
Conway
Age: 33
Brent Salter
After graduating from the University of Tulsa, Brent Salter moved to Los Angeles with plans for graduate school, but he ended up working in the financial markets before his family's business lured him home.
"I grew up in the construction industry with a broom in my hand most of the time, sweeping out commercial spaces as we were building them," he said.
Since 2007, the vice president of Salter Properties has expanded the business' commercial properties in Conway, including renovation of the old Smith Ford dealership and development of The Plaza at Centerstone. He also has developed and manages a number of residential properties, including Centerstone Apartment Homes and The Row Houses in The Village at Hendrix.
Salter Construction has received the Conway Corp.'s Energy Smart Builder of the Year award and the Conway Chamber of Commerce's MED Access to Capital award.
He works with the Boys & Girls Club of Faulkner County and has been honored as one of Arkansas' Finest by the Arkansas Chapter of the Cystic Fibrosis Foundation.
Salter said his father, Gene, taught him "how to treat people and develop good business relationships." His work philosophy is "TNT: today, not tomorrow."