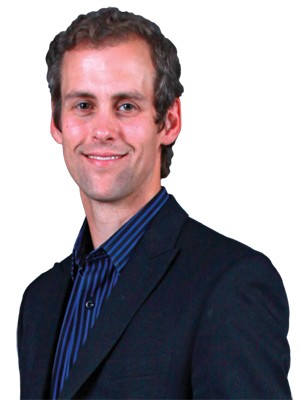 Sam T. Sicard
President and CEO
First Bank Corp.
Fort Smith
Age: 37
Sam T. Sicard
Despite four successive generations of bankers in his family tree, the chosen vocation of Samuel T. Sicard wasn't a foregone conclusion. Sicard (pronounced SEE-card) was interested in running a business and had an aptitude for finance.
"I didn't know what I wanted to do for sure until I got into college," he said. "It was sort of in the blood."
Sicard graduated magna cum laude in 1998 from the University of Arkansas at Fayetteville with a bachelor's degree in business administration with an emphasis on finance. He returned home to Fort Smith and First National Bank, where he had worked part time since the age of 14.
Groomed for executive leadership by his father, Sicard rose through the ranks with stints as assistant cashier, assistant vice president and vice president until he was named executive vice president in 2009.
He was elected president and CEO of the bank and its holding company after the death of his father, Sam M. Sicard, in August 2011.
An area of special civic interest for him is volunteer work with children and on issues affecting them.
Sicard serves on the Fort Smith Boys & Girls Club Board of Directors and is co-chairman of the local Step Up, Speak Out child abuse awareness and prevention effort.
In September 2013, he was appointed by Gov. Mike Beebe to the Vision 2025 Legislative Commission on the Future of Higher Education.