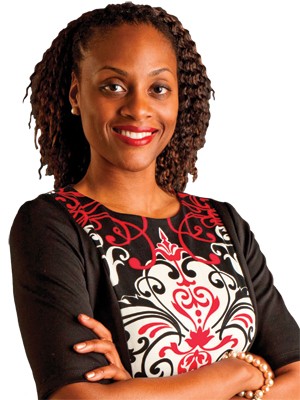 Michelle R. Smith
Director, Office of Minority Health & Health Disparities
Arkansas Department of Health
Little Rock
Age: 37
Michelle R. Smith
Michelle R. Smith believes in public service. "I want to live my life to impact the world," she said.
As director of the Arkansas Health Department's Office of Minority Health & Health Disparities, Smith has led efforts to organize Sisters United, a community-based program to address the state's high infant mortality rate. She also developed the Arkansas Minority Barber & Beauty Shop Health Initiative to educate people about heart disease and stroke in nontraditional health care settings.
She previously worked at Jefferson Comprehensive Care and organized the first tri-state HIV conference. The conference for Arkansas, Louisiana and Mississippi has been held every three years since 2001.
Smith has a doctorate in public policy from the University of Arkansas, a biology degree from Dillard University and a master's in public health from Tulane University.
Her mentor is Dr. Joycelyn Elders, the former U.S. surgeon general who also was director of the state Health Department.
Smith is a member of the Alpha Kappa Sorority and the Major Taylor Cycling Club of Little Rock, where she helps coordinate bicycle drives for children, and is on the Arkansas Black Hall of Fame's selection committee.
Smith is a member of the Junior League of Little Rock.