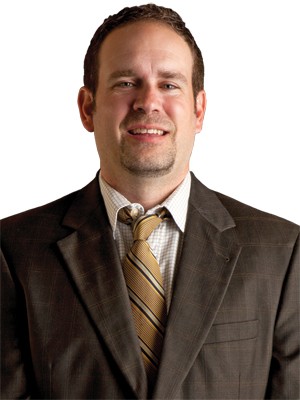 Chris Turnage
President and Owner
Comprehensive Sports Management
Hot Springs
Age: 36
Chris Turnage
Planning and hard work helped Chris Turnage reach his goal, and that is what he advises his clients to employ to achieve theirs. "Continue to strive to get better," he said.
After a number of years with Arvest, Regions and U.S. Bank, Turnage started his own sports representation company in 2012. He represents 20 professional football players — 17 in the National Football League — along with one NFL coach and two college coaches.
After earning a business administration degree from Ouachita Baptist University, Turnage received his MBA from Henderson State University while working at HSU's Small Business Development Center. That experience, along with his work in banking in Arkadelphia and Hot Springs and attending the Bowen School of Law at the University of Arkansas at Little Rock, prepared him for his career goal.
"I love banking and I love the relationships that banking allows, that you develop and you create," he said.
A past president of the United Way of Clark County, he has served on the South Arkansas Community Development board.
Turnage said he urges his clients to contribute to their communities. "It's very rewarding … for them to spend time on causes they like."