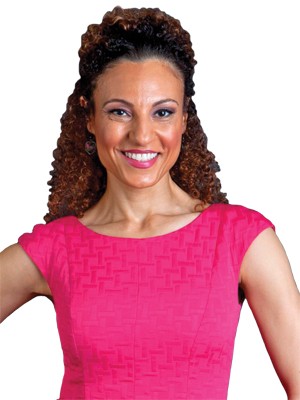 Dr. Abeer Washington
Psychiatrist
Southeast Arkansas Behavioral System/Washington Psychiatric & Wellness Center
Little Rock
Age: 40
Dr. Abeer Washington
Dr. Abeer Washington sees each day as unique. "Stay in today, live in the moment," she said. "You know tomorrow is not promised and we can waste all of our energy on yesterday."
Washington turned 40 after being chosen for the 40 Under 40 recognition.
After graduating from the University of Arkansas for Medical Sciences, Washington was the first student in the psychiatry residency program at UAMS Northwest. Upon completion of the program, she returned to Pine Bluff to work at Southeast Arkansas Behavioral Health System. She also runs Washington Psychiatric & Wellness Center in Little Rock.
Returning to Pine Bluff to work was important to her, she said, adding that her husband, also from that city, owns Skateland, a safe place for children to have fun. "Reinvesting in our hometown was very important to us," Washington said.
She is active in the Alpha Kappa Alpha sorority, where she is organizing a chapter of Cares Mentoring, founded by former Essence magazine Editor-in-chief Susan Taylor.
Her mentors in her residency program were Drs. Michael Hollomon and Jon Rubenow, and her role model is Dr. Wendy Oliver-Pyatt, founder of a treatment center for eating disorders in Florida. "If I can be half the psychiatrist they are, then I'm doing pretty good."