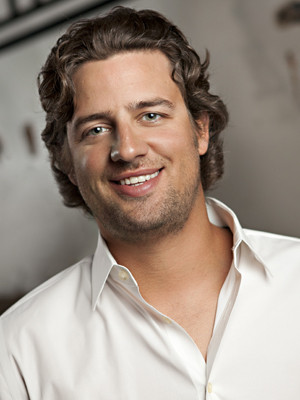 James Best
Chef and Owner
Skinny J's
Jonesboro and Paragould
Age: 29
James Best
James Best always wanted to be a chef. The 29-year-old Jonesboro native said he enjoys being able to introduce new foods to people's palates.
Best received a degree in the culinary arts in 2009 from Johnson & Wales University in Charlotte, North Carolina. He then invested $25,000 to open the restaurant Skinny J's in Cash (Craighead County), where the menu items included steaks and seafood. "It took off," Best said.
In 2010, Best closed the Cash location and opened the 150-seat Skinny J's in Jonesboro. The Jonesboro location has been a hit, and revenue has increased about 20 percent each year, he said. Best said the secret to the restaurant's success is "consistent product and consistent service."
Best renovated a building in downtown Paragould to open another Skinny J's in 2013. The $450,000 renovation project earned Skinny J's a Main Street Arkansas award for Best Downtown Food & Entertainment Business. Main Street Arkansas is a program of the Arkansas Historic Preservation Program. Best is on the board of the Downtown Jonesboro Association, which is an affiliate of Main Street Arkansas.
Best said he would like to open more Skinny J's locations and has his eye on Conway and Little Rock, but nothing is definite.
He said he has to stay busy. "I couldn't have an office job."