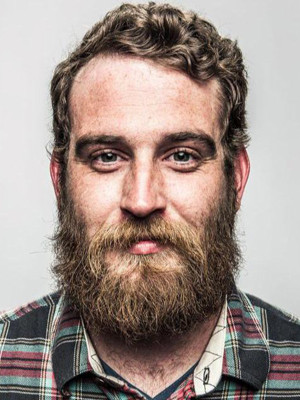 Gabe Couch
Partner and Designer, CEO
Made by Few and Designed by Few, Tagless Style
Little Rock
Age: 29
Gabe Couch
Ga'Briel Couch graduated from the University of Central Arkansas in 2009 with a degree in graphic design, but said he comes from a school of thought that's founded in self-learning and self-challenging. "You learn more from core experiences than from the core curriculum that's set out for you," Couch said. This ideal set the course for Couch's nonlinear career path.
During an internship with Arkansas Business Publishing Group, Couch was introduced to the corporate structure of producing creative products for the public. He worked with management to become the company's first junior designer, but left soon after to work for Essick Air Products and later for Arkansas Blue Cross & Blue Shield.
After about three years, he began working as a designer for Acumen Brands and Saatchi & Saatchi X in northwest Arkansas before he decided corporate life wasn't for him.
Couch is now a partner and designer at Few, a website development company composed of a group of friends. "I want to work in environments that allow me to challenge myself — better myself — as well as my friends and the people around me as we develop things we care about," he said.
The company came about after Couch launched tech and design conferences Made by Few and Designed by Few in 2012 and 2013.
In addition to contributing to the "maker culture" of Arkansas, Couch is also launching startup Tagless Style, an online curated style service.