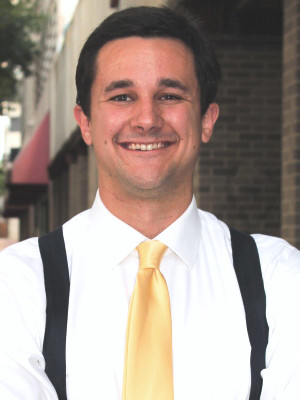 Jordan Haas
President
Jordan Inc.
Little Rock
Age: 28
Jordan Haas
Jordan Haas remembers getting up at 5 a.m. to make specialty suckers to sell for $1 to his grade-school classmates at Little Rock's Walnut Valley Christian Academy. "I've always been interested in business," Haas said. "I've just always had an ambition, an entrepreneurial mindset."
His working passion is business, but his learning passion is science. He gravitated toward real estate, obtaining his agent's license in 2005 and his broker's license three years later.
Haas graduated from the University of Central Arkansas in Conway in 2008 with a bachelor's degree in biology. After college, he worked at Haas-Eiler Realty in Maumelle, managing and developing family properties. In January 2011, Haas founded Rental Realty, which manages 80 residential properties.
He ventured into commercial real estate with Little Rock's Flake & Kelley Commercial from October 2013 to July of this year, and he is now managing partner of Sterling Development Group LLC, which is redeveloping its namesake building at 229 W. Capitol Ave. in downtown Little Rock. His varied real estate interests fall under the umbrella of Jordan Inc., which he incorporated in 2008.
Haas expects to complete work on his MBA this fall at the University of Arkansas at Little Rock. He has been president of the Little Rock Landlord Association since July 2011 and is a member of the Little Rock Rugby Club. Haas is a past volunteer track coach at Little Rock Christian Academy.