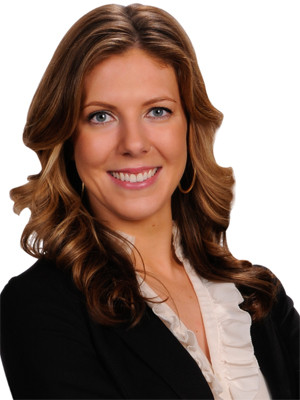 Cara Hazlewood
Principal Broker
The Property Group
Little Rock
Age: 29
Cara Hazlewood
A love of houses and interest in real estate led Cara Hazlewood toward a career in residential realty. The combination also drew her into buying and flipping homes.
"We're on No. 2 now," said Hazlewood, who grew up in Little Rock.
Hazlewood began her residential real estate career in 2009 as a sales associate with The Charlotte John Co. of Little Rock. In fall 2012, she and Robert Klein opened their own realty firm, The Property Group.
The venture, positioned in the forefront of digital marketing, is climbing among the leading residential firms in Little Rock.
Hazlewood graduated with high honors in 2007 from the University of Arkansas at Fayetteville with a bachelor's degree in marketing and human resources.
After college, she joined Little Rock's Bank of the Ozarks as a marketing assistant. "It was an incredible hands-on experience," Hazlewood said.
She will join the 2015 board of directors of the Little Rock Realtors Association. Hazlewood is a founding member and current treasurer of the Little Rock chapter of Rotaract, established in July 2011.
She is in her second year on the board of directors with the group, whose mission is to improve the community through service, leadership development and professional networking.