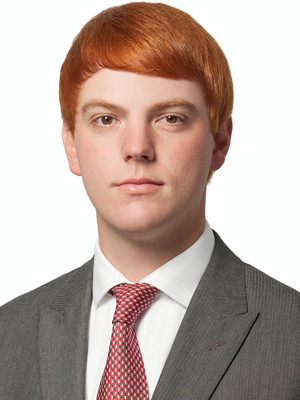 Mark Killingsworth
Associate
Crews & Associates Inc.
Little Rock
Age: 27
Mark Killingsworth
Mark Killingsworth began walking the rice levees of the family farm when he was old enough to carry a shovel. Growing up near the Morton community 7 miles east of McCrory (Woodruff County), Killingworth thought he had Plan A worked out for his future.
It took one college course for him to abandon the idea of becoming a doctor and develop a Plan B for his career of choice. "I could hardly stay awake in my biology class, so I had to find something that interested me more," Killingsworth said.
After crossing out a career in medicine, he explored his options in business and discovered a liking for finance. Killingsworth graduated with a bachelor's degree in corporate finance from Arkansas State University at Jonesboro in 2009. He followed that up with a master's in business administration with an emphasis in finance at ASU in December 2010.
Killingsworth joined the Little Rock investment banking firm of Crews & Associates in January 2011. He has built businesses that include 34 residential rental properties, a 120-acre farm and a truck brokerage venture for hauling grain.
"Opportunity is everywhere," Killingsworth said. "It's just a matter of whether you're actively looking for it."
His civic involvement includes volunteer work for Habitat for Humanity, the Ronald McDonald House and the Miracle League.