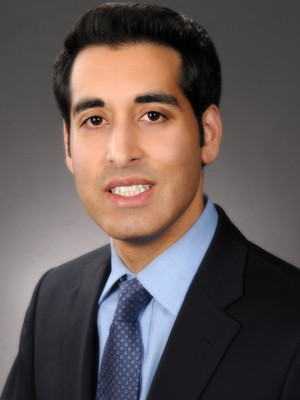 Ahmed Samad
Health Care Management Administrator
Arkansas Surgery & Endoscopy Center
Pine Bluff and Little Rock
Age: 29
Ahmed Samad
Growing up, Ahmed Samad wanted to follow in the footsteps of his father, Dr. Syed Samad, who owns the Arkansas Surgery & Endoscopy Center in Pine Bluff and Little Rock.
At age 14, Ahmed started working at the clinic in Pine Bluff and shadowed his father.
The 29-year-old Houston native said that he thought he was only going to be a doctor, "but I gained a passion for health care management."
Ahmed still wants to be a doctor, but he hasn't decided what field he wants to practice in. Meanwhile, he's working on getting an MBA from the University of Arkansas at Little Rock with a focus on health care management. He said should be finished with school in the next year and a half.
As health care management administrator, Samad got the Arkansas Surgery & Endoscopy Center in Little Rock up and running in 2005. It now has several doctors working out of the 11,640-SF location. He said he would like to expand the surgery center to include rural clinics.
Samad has volunteered for causes that improve health, such as the American Cancer Society, Susan G. Komen and Arkansas Children's Hospital.
Samad said he wants to have his own health care facility in the future.
He said he strives "to be the best I can at what I do."