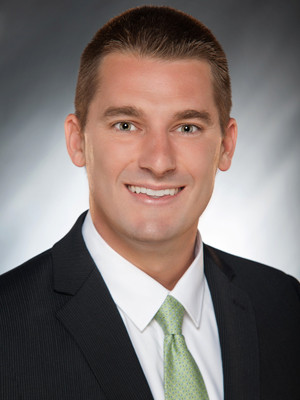 Colby Sanders
Regional Sales Manager
PepsiCo Inc.
Fayetteville
Age: 29
Colby Sanders
Colby Sanders, a former Arkansas walk-on football player, was playing golf with his good friend Matt Jones in 2010 in Rogers when they became friends and playing partners with J.C. Cornell.
It was a fortuitous turn of events for Sanders, who was facing a layoff from his job in the pharmaceutical sales industry. Cornell's father, Brian, worked in retail supply and helped get Sanders a job with Advantage Sales & Marketing.
When Brian Cornell moved to PepsiCo, he brought Sanders along with him. Now Sanders is responsible for selling PepsiCo products to Sam's Clubs in nine states.
"I've been blessed and lucky," said Sanders, who has been with PepsiCo for more than two years. "He saw my ambition and talent, and I was lucky he saw that in me."
Sanders said that in business who you know is important but what you know is still the most critical factor. As regional sales manager, Sanders deals directly with five market managers and one regional manager, and he travels twice a week to make sure Pepsi products are properly displayed.
"It's very complex," Sanders said. "I was fortunate to get in at a pretty good level at the company. You still have to perform."
Sanders was a two-year letterman as a receiver at Arkansas — "I was a nobody," he said — after playing at Sylvan Hills High School. After graduating with a marketing degree, he took a job with J.B. Hunt Transport Services Inc. because it allowed him to stay in northwest Arkansas.