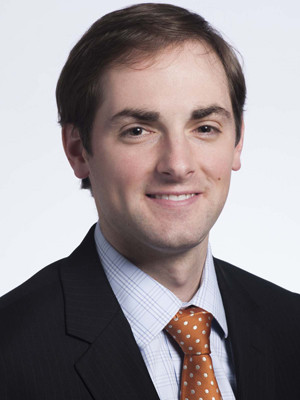 Will Slabaugh
Senior Vice President and Equity Research Analyst/Partner
Stephens Inc./Gus's World Famous Fried Chicken
Little Rock
Age: 29
Will Slabaugh
After receiving his bachelor's degree in international business from the University of Arkansas at Fayetteville, Will Slabaugh joined Stephens Inc. in 2007 as a corporate finance analyst. In 2009, he moved into the equity research department, focusing on the restaurant industry. In 2013, he was named an All-America Rising Star of Wall Street by business publisher Institutional Investor.
His restaurant expertise has served him in other ways: Slabaugh is a partner in two Gus's World Famous Fried Chicken restaurants in Little Rock, the first of which opened in 2013 and the second just last month. The first, in the River Market District, reported almost $1 million in sales in only eight months last year and is on track to exceed that this year.
Asked about his professional ambitions, Slabaugh said: "I love what I'm doing now and I don't see myself changing in the near future. But I definitely have an entrepreneurial spirit and I enjoy what I'm doing with Gus's as well. I guess the best answer is I'm very happy with what I'm doing and want to continue to be successful at it."
Slabaugh credited a couple of mentors for his success. His grandfather told him to pick a job that he loves, saying the money would take care of itself. And Slabaugh's supervisor at Stephens, Nick Fisken, told him, "'You're not always going to be right. But always owning up to mistakes and being truthful with your clients and working in their interests is a key to success.' And that's helped me out as well," Slabaugh said.