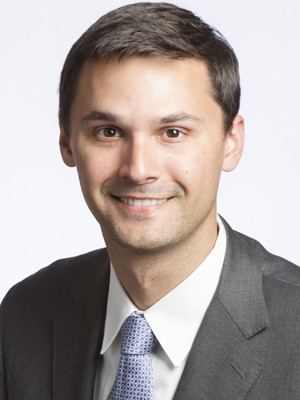 Tyler Stafford
Equity Research Analyst, Regional Banks
Stephens Inc.
Little Rock
Age: 29
Tyler Stafford
Stock investments have intrigued Tyler Stafford since his high school years in Memphis. His captivation became manifest when he started a Roth Individual Retirement Account as a 16-year-old.
"I've always been extremely interested in equities and the stock market," said Stafford, who spent most of his childhood in Muscle Shoals, Alabama. "Coming out of college, I knew I wanted to be in traditional investments."
After graduating in 2007 with a business degree in management from Harding University in Searcy, Stafford joined the management training program at Regions Financial Corp.
He worked in Birmingham, Alabama, learning all the facets of banking before focusing on credit analysis. Stafford returned to Memphis in December 2008 and worked in commercial underwriting for Regions while attending graduate school.
He joined Stephens Inc. in September 2011 after completing his master's in finance at the University of Memphis.
Stafford started work with the Little Rock financial services firm as a research associate and was promoted earlier this year to research analyst in the regional banks sector.
He and his friends serve meals at the Hidden Creek Opportunity Center, which helps former inmates get established working and living outside of prison.