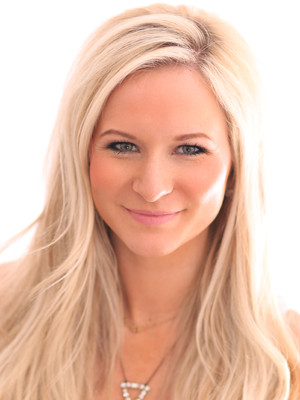 Kirsten Stuckey
Owner
Riffraff
Fayetteville
Age: 27
Kirsten Stuckey
When Kirsten Blowers Stuckey started her business career as a college senior with $100, she didn't have big goals. She wanted to open a design studio to show off her flair for art and design.
Riffraff has evolved into much more. The women's clothing store, located just off Fayetteville's downtown square, has done more than $5 million in business since 2013 and has more than 700,000 "likes" on its Facebook page.
"I always wanted my own store, but I never imagined it would be this successful," said Stuckey, a new last name since her marriage to Jordan Stuckey last month. "I love doing this. It's also my hobby. I'm really, really fortunate to have found my niche in life."
As a child, Stuckey would paint and decorate her bedroom every year — once painting a tree on the wall and turning the ceiling into a blue sky — and in college at the University of Arkansas she began to buy furniture from estate sales and refurbish it for a profit. Riffraff was intended as a showroom for her interior design skill, but soon items such as jewelry and, especially, clothing took center stage.
Business is so good that Stuckey plans to open a store in Dallas later this month.
Stuckey credits the store's success to shrewd use of social media and the irrepressible good vibes generated by her 32-woman sales staff, all of whom double as models on the Riffraff website. "We are a carefree company of girls who work very hard," Stuckey said.