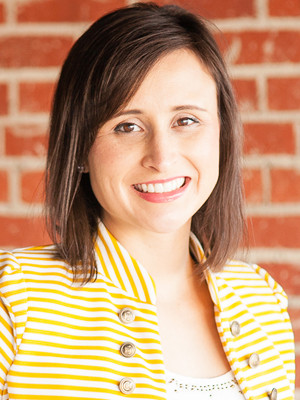 Amber Styles-Emberson
IT Security Communications Manager
Fidelity National Information Services
Little Rock
Age: 28
Amber Styles-Emberson
Amber Styles-Emberson lives in rural White County, but the world is her workplace.
After joining Fidelity National Information Services last year as IT security communications manager, she helped launch last September an internal campaign called "Think Secure. Be Secure."
"Most companies have training once a year in October, Cybersecurity Month," Styles-Emberson said. "But TSBS incorporates cybersecurity into everything we do."
In January, she was handed the job of expanding TSBS to the entire company, which means translating it into 10 languages for 39,000 employees worldwide.
Among Styles-Emberson's duties is an initiative to educate employees to recognize and avoid "phishing" — those insidious emails that look like they came from legitimate companies but are really attempts to obtain personal information and passwords. And part of that training involves creating and sending fake phishing emails to employees, who sometimes fall for the ruse.
"We call that the 'oh crap' moment, when they realize they've been caught," Styles-Emberson said. "We have to think like hackers and we are more secure for it."
Before joining FIS, Styles-Emberson spent six years with the Arkansas Department of Information Systems, where she worked on continuity plans for public schools around the state.