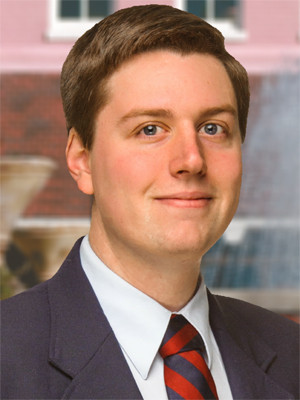 Zack Tucker
Executive Director
Southeast Arkansas Cornerstone Coalition
Monticello
Age: 25
Zack Tucker
Zack Tucker earned his bachelor's degree in political science from the University of Arkansas at Monticello and a master's in community and economic development from the University of Central Arkansas in 2013. He became interim director of the Southeast Arkansas Cornerstone Coalition, a nonprofit economic development agency, while still a graduate student and was named official executive director in July.
In addition, he was assistant to the mayor of Monticello, Allen Maxwell, for a year, until shortly after the mayor died in March. Tucker won the plurality of votes in a special election in the summer to serve out Maxwell's term but lost in the runoff. Tucker will be on the ballot in November seeking the position in the regular election.
In his economic development work, Tucker helped recruit AREZ LLC, a producer of resins for the printing ink industry, to Crossett and Zilkha Biomass Energy, which produces biomass products for electric utility customers, to Monticello.
Tucker originally had his sights set strictly on the profession of economic and community development. Now, however, he's thinking of a political career, hoping to be elected mayor.
Tucker considers himself an advocate for rural life and rural communities, and in whatever he's involved in he seeks to leave the organization in better shape than he found it. He remembers his grandfather's definition of "leader": "Leaders are stewards of good."