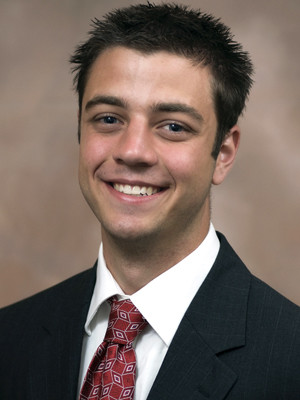 Adam White
Project Manager
Garver
Fayetteville
Age: 28
Adam White
Adam White thought he was going to follow his older brother into the electrical engineering field. Then he saw his first airport runway. Well, it wasn't the first airport runway he saw, but once he started working at airports as an engineering intern in 2008, he was hooked.
White was studying civil engineering at the University of Arkansas when he interned at Garver, which assigned him to its aviation department. White said there is a tremendous amount of depth to aviation engineering, from designing and building terminals, aprons and runways to also writing grant proposals to get the money to pay for the improvements.
"Aviation isn't something they teach," White said. "It's not a common trade. At Garver, I got exposed to it and I liked it. That's the good thing about internships — you get exposed to everything. There is a lot more interaction with clients so there is a lot more project management and face-to-face time."
Garver, based in North Little Rock, hired White as a full-time employee in its Fayetteville office after he graduated from the UA. As project manager, White typically oversees a handful of projects every year in northwest Arkansas and southwest Missouri. He likes projects that don't take years to complete.
"It is very fast-paced," White said. "Anything at an airport or property the airport owns, we do. When you shut down a runway, you make people unhappy. There is a lot of coordination involved in construction."