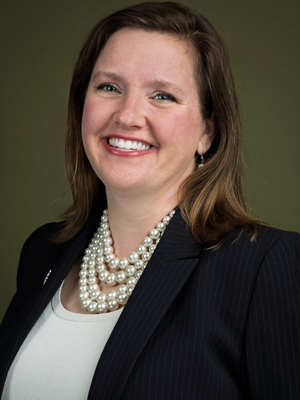 Lori L. Burrows
Vice President and General Counsel
Arkansas Electric Cooperative Corp.
Little Rock
Age: 39
Lori L. Burrows
Lori L. Burrows' day job and public service have always been somehow intertwined.
Before starting law school, Burrows received an undergraduate degree in speech communication from the University of Central Arkansas, worked at a nonprofit and spent two years with the U.S. Peace Corps in the Federated States of Micronesia.
After going back to school and graduating from the University of Arkansas at Little Rock Bowen School of Law in 2004, she worked in the Attorney General's Office and then the Arkansas Public Service Commission.
In 2012, she was hired by Arkansas Electric Cooperative Corp. as a staff attorney and promoted to general counsel last year.
Burrows says she lists the creation of a nonprofit dedicated to the promotion of women in the utility industry — Arkansas Women in Power — as one of her most significant professional achievements.
"My volunteer and service philosophy is really just do what you can to help other people," Burrows said.
Arkansas Women in Power puts on community service projects and hosts speakers in the industry, including former PSC chairwoman Collette Honorable, who now serves on the Federal Energy Regulatory Commission. Burrows said the group continues to focus on developing women to "excel in the industry."