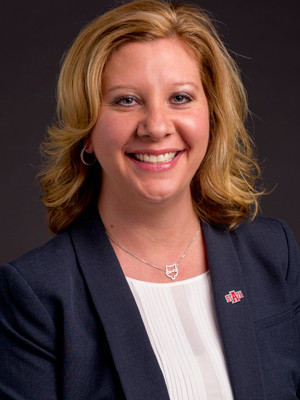 Shawnie Carrier
Director of the Delta Center for Economic Development; Chancellor's Chief of Staff
Arkansas State University
Jonesboro
Age: 39
Shawnie Carrier
Shawnie Carrier is a native of the Delta and wants to make a difference in the region and the state as a whole. She is doing just that.
Fresh out of Arkansas State University, she took a job in her hometown of Wynne as director of external affairs for the Cross County Chamber of Commerce & Economic Development Corp. There Carrier fell in love with economic development. She furthered her career as president and CEO of the Arkadelphia Regional Economic Development Alliance & Area Chamber of Commerce before returning to ASU, where she is the chancellor's chief of staff and director of the Delta Center for Economic Development.
She is a graduate of the University of Oklahoma's Economic Development Institute and U.S. Chamber of Commerce's Institute for Organization Management.
"I want to make the state, the region and the community the best they can be," she said.
On her desk, on a notecard under glass, is "my list of personal rules for my professional life," Carrier said, adding that the list includes suggestions, philosophies and recommendations from "mentors, several in the community, economic development, the chamber and higher education." Among other things, the rules include "fall forward, never back" and "be confident and always have a plan."
"It keeps me grounded when I have those bad days," she said.