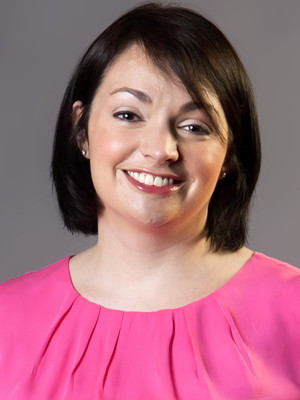 Emily Reeves
Director of Digital Innovation and Insight Planning
Stone Ward
Little Rock
Age: 37
Emily Reeves
"Follow your nose," Emily Reeves' father told her. As one of the state's leading digital thinkers, she's still following that advice. "Always being curious is something that's important to me," Reeves said. "I always want to be prepared. When you're curious, you never know where you'll end up."
Since she started at Stone Ward 14 years ago, Reeves has worked with everything from multinational brands to startups. But while Reeves' track record makes her a sought-after consultant, her hobbies are what help her stand out as a person.
In addition to making both print and broadcast appearances across the state, Reeves also runs her own blog: Ms. Adverthinker, which serves her followers a potpourri of musings on digital communication trends, pop culture and fashion.
"In the ad business, you have to stay on top of trends in general because we have to focus on several different business types," she said. "We can't get in a rut."
Reeves is involved in a number of organizations, including Carry the Load, a nonprofit that tries to restore the meaning of Memorial Day in American culture. Reeves is the Arkansas chair of the organization. Her brother, Robert James Reeves, a Navy SEAL, was killed during an August 2011 helicopter crash in Afghanistan that left dozens dead. Last year, she led over 300 Arkansans in a march that helped raise the organization's profile.