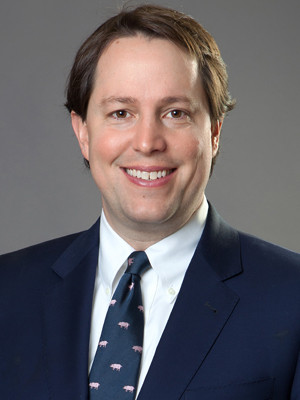 Clarke Tucker
Member
Quattlebaum Grooms & Tull PLLC
Little Rock
Age: 34
Clarke Tucker
Clarke Tucker's desire to make a difference led him to a career as an attorney.
"Most of the time when someone calls a lawyer, what they need help with is the most pressing issue in their life or their company's life," said the 34-year-old Little Rock native. "If you can get a positive outcome for them, … then it's very rewarding."
After Tucker graduated from Harvard University in 2003 with a degree in government, he attended the University of Arkansas School of Law and graduated in 2006.
Tucker was a law clerk for U.S. District Judge J. Leon Holmes before landing a job in 2008 at Quattlebaum Grooms & Tull PLLC in Little Rock, where one of his practice areas is commercial litigation.
Outside of the office, Tucker said, he also tries to help his community. In November, he was elected to his first term in the Arkansas House of Representatives. The Democrat represents District 35, which includes sections of Pulaski County.
During the legislative session, Tucker's top priority was increasing pre-K funding. While the program didn't receive as much money as he would have liked, it did receive a $3 million increase, which was its first raise in eight years, he said.
Tucker said that in the future he will continue to work toward making a difference in the community. "And I feel like I'm in a good spot now to do that," he said.