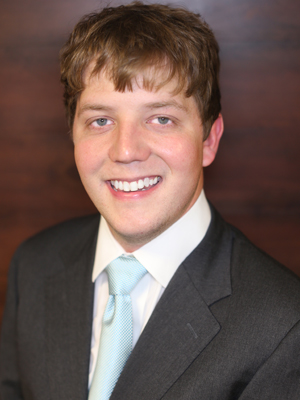 Alex Blass
Partner
Sage Assets Solutions
Fayetteville
Age: 27
Alex Blass
Alex Blass grew up in a Little Rock family involved in commercial real estate. But after college, he started work as an account specialist for a Wal-Mart vendor, Triad Retail Media, which specializes in digital shopper marketing.
A year later, Blass was drawn back to commercial real estate when he joined Sage Partners of Fayetteville. Blass began as a broker and now oversees project management, human resources, marketing and information systems for the firm's Sage Assets Solutions division.
He also oversees its property management business encompassing 1.1 million SF of office, retail and industrial space in Benton and Washington counties.
Blass graduated in 2010 from the University of Arkansas at Fayetteville with a bachelor's degree in marketing management and small business entrepreneurship. In addition to his double major, he minored in real estate finance.
He serves on the fundraising boards of the northwest Arkansas chapter of the American Heart Association, Paint the Town Red; and the Children's Safety Center of Springdale, Dream Big Charity Gala.
Blass is a 2014 graduate of Leadership Fayetteville Class XXVII.

Most Read