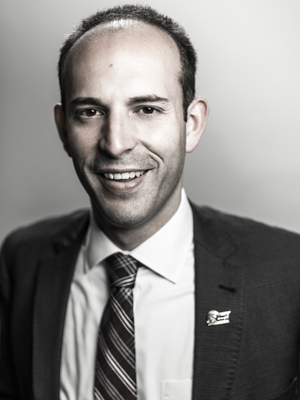 Chasse Conque
Athletic Director
University of Arkansas at Little Rock
Little Rock
Age: 31
Chasse Conque
When Chasse Conque was in grade school, a teacher told him to "talk less and listen more."
"Now I don't always adhere to it, but I try to remind myself to do it as much as I can," Conque said.
A south Louisiana native, Conque and his family moved to Arkansas in 2000 when his father, Clint, was named head football coach at the University of Central Arkansas. He earned a finance degree from UCA.
After earning an MBA from UALR, Conque worked in the university's advancement office and later the athletic department. In 2011 he went to the University of Arkansas for Medical Sciences as senior director of development for the medical center.
"I'll tell you, it's been pretty remarkable. I was very lucky. I was 21 years old when UALR first hired me." Conque returned to UALR in January 2015 as athletic director.
As AD he spearheaded a major rebranding of the athletic department and an aggressive season-ticket campaign. He was originator of the hashtag #LittleRocksTeam, which came in handy as the 2015-16 basketball team set a program record with 30 wins, won the Sun Belt Conference and defeated Purdue University in the NCAA Tournament.
Conque, who is active in the Rotary Club of Little Rock Midtown, credits his parents with teaching him the importance of "doing what's right and being fair."