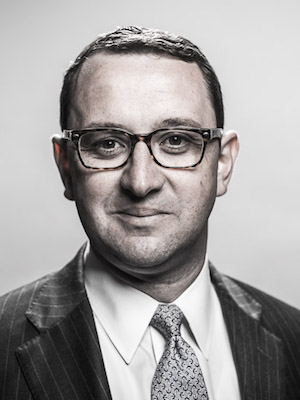 L. Patrick DeLozier
Chief Operating Officer
The Alotian Club
Pulaski County
Age: 37
L. Patrick DeLozier
Patrick DeLozier had aspirations of becoming a professional soccer player when he was a teenager in South America. But another interest rose to the forefront after he entered college in the United States.
"Since I was 16, I have been working in resorts," said DeLozier, who grew up in La Paz with his American-Bolivian family.
He was also influenced by his Uncle Henry DeLozier's work in golf course community development. The resort-golf combination led him to a bachelor's degree in hospitality management with an emphasis in club management from the University of South Carolina at Columbia in May 2001.
DeLozier began his career with the Myers Park Country Club in Charlotte, North Carolina, working in food and beverage during 2001-05. He served as club manager for six years at the Augusta National Golf Club in Georgia, home to the world-famous Masters Golf Tournament.
DeLozier left Augusta in September 2011 to become general manager at Colonial Country Club in Fort Worth, Texas. He came to Arkansas in January 2014 as chief operating officer of The Alotian Club, Warren Stephen's ultra-exclusive golf club west of Little Rock.
DeLozier is active with the Arkansas Razorback chapter of Club Managers Association of America.