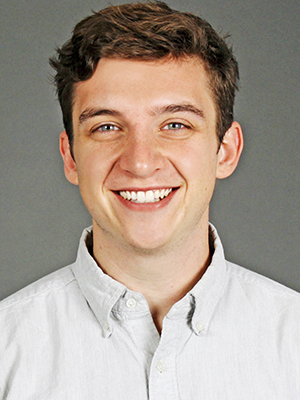 David Allan
Vice President of Marketing
Apptegy
Little Rock
Age: 27
David Allan
David Allan loves a challenge and found one when he put off college to volunteer with City Year, a nonprofit that places 18- to 24-year-olds in high-need public schools to provide support that helps kids stay in school and graduate from high school.
Allan grew up in suburbs near Houston, then volunteered at an inner-city Chicago school. "It was an extremely challenging experience, both culturally and in the work we were doing, working with those kids," he said. "I grew a lot through that and came into college a much more mature person than a lot of my peers … Finding opportunities to challenge myself has consistently worked out for me."
Allan was born in South Africa. His family moved to the U.S. when he was a baby.
He earned a bachelor's degree in philosophy with a minor in business from Hendrix College in Conway.
While there, Allan founded a startup, Acorn Metrics. It tracked community service hours for high schoolers. After two years, the business closed. "It was a great learning experience. In the end, the business model wasn't there. I realized I'd be better off learning with someone else," he said. Working for Apptegy CEO Jeston George is also challenging, and Allan likes that.