Ana Claudia Aguayo
Development Officer
Crystal Bridges Museum of American Art
Bentonville
Age: 31
Ana Claudia Aguayo
Of herself, Ana Claudia Aguayo claims: "I am forever an optimist." That's a useful trait anytime, much less during the time of a global pandemic.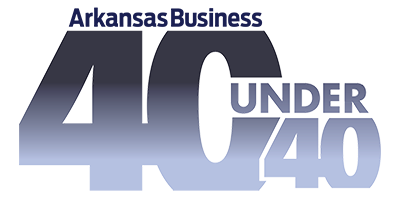 See more of Arkansas Business' list of rising stars at
Presenting the 40 Under 40 Class of 2020
.
It's a trait that's withstood difficult circumstances: Aguayo came to northwest Arkansas at the age of 8, an undocumented immigrant from Mexico who couldn't speak English.
But with "the love and the patience from our educators in this community" she learned to speak English and grew interested in spelling, which became one of her favorite subjects and which resulted in her interest in communications and journalism.
Before coming to Crystal Bridges, Aguayo worked for the Northwest Arkansas Workers' Justice Center, a position that led to a job as Hispanic liaison in the External Affairs Department of Gov. Mike Beebe's office.
She's proudest of a couple achievements. One is being recognized along with her brother Jose Luis Aguayo with the Cardinal Bernardin New Leadership Award for their advocacy on behalf of immigrant low-wage workers. And she's living another accomplishment: being a liaison to the arts in the community, showing how "art can transform lives."