Jimmy Anthony
VP of Operations
Delta Dental of Arkansas
Sherwood
Age: 36
Jimmy Anthony
Jimmy Anthony started as an intern at Delta Dental of Arkansas in 2007 and decided to stay. Why? "It's the people and the culture," the Greenbrier native said of the dental insurance company.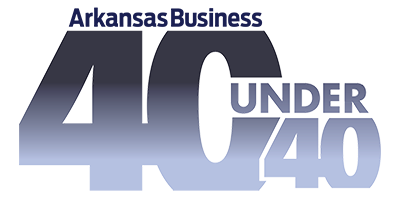 See more of Arkansas Business' list of rising stars at
Presenting the 40 Under 40 Class of 2020
.
In 2017, Anthony helped Dental Dental, headquartered in Sherwood, win the Arkansas Medicaid dental contract, and then he helped put it into operation. He continues to be responsible for the contract, which serves 300,000 children and adults.
As vice president of operations, Anthony oversees more than half of Delta's 225 employees and is the primary account executive for its two largest accounts, which together cover 1.5 million people.
He graduated from the University of Arkansas at Little Rock with a degree in financial services and investment planning.
Away from Delta Dental, Anthony volunteers at Arkansas Mission of Mercy in Little Rock and Jonesboro, which is the state's largest free dental clinic.
"I have found that the thing that gives me the most energy is helping other people be successful," he said.