Chris Beaty
CEO
TeleComp
Rogers
Age: 34
Chris Beaty
When Chris Beaty was set to graduate from the University of Arkansas with a degree in real estate finance in 2006, he was offered a chance to buy into IPC Communications of Rogers; he readily jumped in. The decision has worked out well.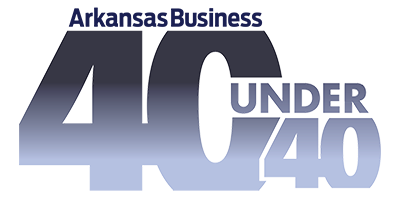 See more of Arkansas Business' list of rising stars at
Presenting the 40 Under 40 Class of 2020
.
"I have never enjoyed sales or going out and having to knock on doors to earn money," Beaty said. "I liked the idea of providing a service that people needed and they paid monthly for."
Beaty oversaw the merger of IPC with TeleComp Computer Services in 2017 and became CEO of the consolidated company in October. In March, TeleComp, an IT and telecommunications company, was named Arkansas Business of the Year for companies with between 21 and 55 employees.
Since the COVID-19 pandemic, TeleComp has seen its hosted telephone voice service business improve as more companies have employees working remotely. Beaty said employees can take their work phone home, plug it in, and it's just as if they were at the office.
"We have had a great run the last three years," Beaty said.