Graycen Colbert Bigger
Executive Director
Northeast Arkansas Regional Intermodal Authority
Pocahontas
Age: 32
Graycen Colbert Bigger
Graycen Colbert Bigger believes in the potential of rural communities in Arkansas and that "economic development starts with community development. If you build a community that people want to live in, then everything else just follows."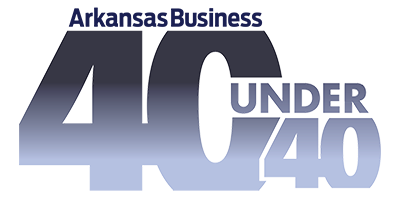 See more of Arkansas Business' list of rising stars at
Presenting the 40 Under 40 Class of 2020
.
Putting her belief into practice has led to Bigger's leadership in a host of enterprises. At the NEA Regional Intermodal Authority, she focuses on establishing an infrastructure that will retain and attract business.
Bigger is also one of the founders of the Spring River Innovation Hub in Cherokee Village, which works at entrepreneurial support and economic development. The hub partners with the Arkansas State University Small Business & Technology Development Center to provide one-on-one business counseling and professional development classes.
And she's working to establish the North Delta Community Foundation, an affiliate of the Arkansas Community Foundation, to support nonprofits in the region.