Tim Bowen
President
Baptist Health Medical Center-Conway
Age: 36
Tim Bowen
Tim Bowen was finishing his clinical rotations for nuclear medicine at Baptist Health in Little Rock when he decided he wanted to become a health care administrator.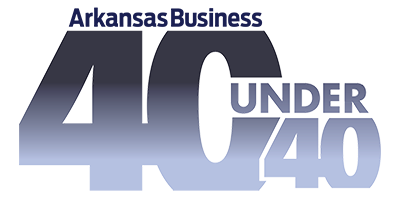 See more of Arkansas Business' list of rising stars at
Presenting the 40 Under 40 Class of 2020
.
"I was really fascinated about how complex hospitals were," the Mena native said. Bowen graduated from the University of Central Arkansas in 2006 and then took night classes at John Brown University in Siloam Springs to obtain his MBA.
Before becoming president of Baptist Health Medical Center-Conway in September 2017, Bowen had been CEO of the Mena Regional Health System and president of Integris Grove Hospital in Oklahoma.
At the 111-bed Conway hospital, which opened in 2016, Bowen heads a staff of about 350-400 people. "I've just really enjoyed the aspect of serving others," Bowen said.
Bowen also serves on the board of the Conway Area Chamber of Commerce.
He doesn't like to be sitting idle. "My need to be challenged is going to be met with the continued changes that are happening across the nation right now with health care."