Luke Brown
Head of Analytics & Support
Crews & Associates
Little Rock
Age: 37
Luke Brown
Luke Brown's love of math led to thoughts of becoming a high school or college teacher.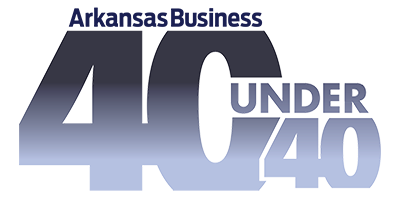 See more of Arkansas Business' list of rising stars at
Presenting the 40 Under 40 Class of 2020
.
But his first post-collegiate job put him on the path to his current position with Little Rock's Crews & Associates managing a 14-member department of analysts and developers.
Brown, who grew up in Alexander, joined Crews as an analyst in 2010, supporting the firm's underwriting of municipal bonds. In 2016, he was promoted to senior analyst and managed a team of public finance analysts helping underwrite more than $1 billion worth of municipal bonds annually.
Brown graduated magna cum laude in 2005 from Conway's University of Central Arkansas with a bachelor's degree in mathematics. Two years later, he followed that up with a master's in mathematics at the University of Oklahoma in Norman.
After college, Brown started work as an analyst with MidFirst Bank in Oklahoma City, aiding the lender's mortgage servicing operation and examining possible loan portfolio acquisitions.
His current volunteerism includes Goodness Village, supporting multiple myeloma patients and their families, and Little Rock Church's Food for the Hungry, serving hot and boxed meals.