Alisha Curtis
Chief Communications & Legislative Director
Arkansas Department of Commerce
Little Rock
Age: 34
Alisha Curtis
Alisha Curtis deserves applause, Gov. Asa Hutchinson says, and not just for her dancing.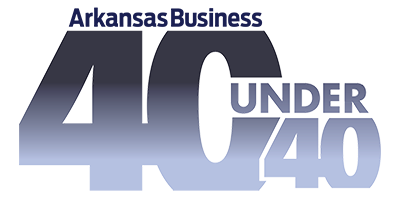 See more of Arkansas Business' list of rising stars at
Presenting the 40 Under 40 Class of 2020
.
She managed a $6 million budget directing operations at his office, and was the Arkansas Women's Foundation's 2019 Woman of the Year in Philanthropy. But the clincher? "She won the title of Best Performance at the Dancing With Our Stars event for the Children's Tumor Foundation," the governor said in a letter of support for her 40 Under 40 nomination.
Kidding aside, Curtis calls Hutchinson a model in "how he works and how he leads." In work and in life, her motto is to be loyal and honest, "to myself and to others."
A Benton native, she attended the University of Arkansas and graduated from the University of Arkansas at Little Rock before a stint in banking. She served as finance director for the Arkansas Republican Party before becoming a founding member of Hutchinson's administration in January 2015.
"I'm working on a cohesive message after we merged 10 separate departments into one," she said, describing the governor's streamlining initiative. "We want people to know that we're doing their work efficiently."