Josh Davenport
CEO
Seal Solar
North Little Rock
Age: 36
Josh Davenport
Josh Davenport first solved the leaks; then he saw the light.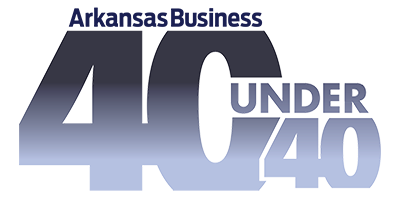 See more of Arkansas Business' list of rising stars at
Presenting the 40 Under 40 Class of 2020
.
After co-founding a new energy-efficiency business to seal up leaky homes in 2012, Davenport and co-founder Heather Nelson added solar development and installation. In 2019, thanks to record growth in solar, they sold off their HVAC and energy-efficiency units to devote their entire business to sun power.
Seal Solutions became Seal Solar, the "largest solar design and install firm in Arkansas," Davenport said.
He's also a young fixture in central Arkansas civic life, on the boards of the Argenta Downtown Council, the North Little Rock Chamber of Commerce and the University of Arkansas at Little Rock Alumni Association. "From planting tulips in Argenta to participating in telethons for the chamber, I am proud to invest my time and resources into my hometown," he told Arkansas Business.
His most notable career achievement, he said, was starting his company.
"In business and in life, things go wrong, and you must adapt your plans," Davenport said, describing his business philosophy. "We don't see client projects as one-time transactions, but long-term partnerships."