Christopher Dickie
CEO
Natural State Recovery Centers
Little Rock
Age: 37
Christopher Dickie
Christopher Dickie's most important stop in life may have been his grandmother's couch.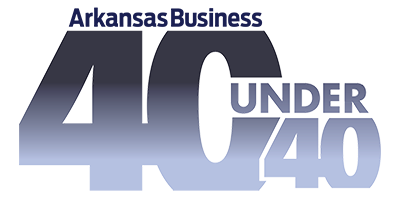 See more of Arkansas Business' list of rising stars at
Presenting the 40 Under 40 Class of 2020
.
"I didn't graduate from high school because of addiction and being too wild," the Texas native and Oregon-raised recovery center executive says. "I landed on my grandmother's couch in Batesville with nothing but a suitcase and a wild streak. Last year the governor appointed me to the Arkansas Alcohol & Drug Abuse Coordinating Council. That's a great turnaround, a great honor."
Dickie is a national recovery advocate who says he owes his success to the "transformative process of education."
In 2018, Dickie founded Natural State Recovery Centers. The program offers therapy, recovery housing and life skills training in the old Oak Grove High School, "where Darren McFadden played ball."
Dickie's pogram was awarded the 2019 Provider of the Year honor by the Peer Recovery Conference.
"My father-in-law, Jerry Elkins, taught me about love and a family work ethic," Dickie said, adding that Elkins was willing to invest time in people.
"There's a great Arabic proverb: The dogs may bark but the caravan rolls on," Dickie said. "Ignore the outside noise and stay focused on your mission."