Will Gladden
Market President
Signature Bank
Fayetteville
Age: 37
Will Gladden
Will Gladden may have come into banking naturally as the son of the late Arkansas banking executive King Gladden, but it wasn't necessarily what he dreamed of doing as a child.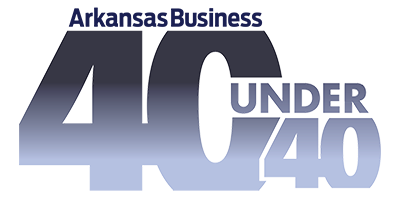 See more of Arkansas Business' list of rising stars at
Presenting the 40 Under 40 Class of 2020
.
"When I was a little kid, I wanted to be an inventor," Gladden said. "I wanted to build things. I always liked doing stuff with my hands."
Gladden joined Signature Bank — the bank his father and Gary Head were forming when King Gladden died in a 2005 plane crash — after graduating from the University of Arkansas. He worked his way up through the ranks, being named president of the Fayetteville market in 2016. Gladden has a finance degree and a real estate license, and he said the dual expertise makes him better as both a banker and a broker for real estate investors. "It's always good to see things from both sides," Gladden said.
Gladden said banking during a pandemic was "crazy," but he enjoys being a community banker.
"I like improving things and making things better," Gladden said. "I get bored easily so I like change. The struggles that go along with change can be fun."