Heide Harrell
Director of Marketing & Business Development
Rose Law Firm
Little Rock
Age: 38
Heide Harrell
Heide Harrell is the second Arkansan (after Jim McCall) to serve as a national director of the Public Relations Society of America. That follows 14 years of active involvement in the PRSA, locally and in the six-state southwest district that she represents on the board.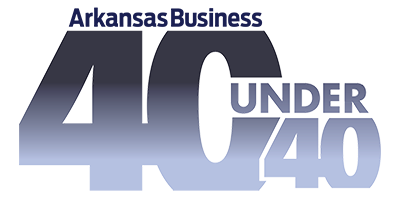 See more of Arkansas Business' list of rising stars at
Presenting the 40 Under 40 Class of 2020
.
Being recognized at that level in her profession is especially meaningful in 2020. Meetings are being canceled, the organization's strategic plan and budget are being reassessed, and the industry is under stress like so many others.
"I'm hearing all the time, yeah, layoffs. Particularly for the ad agencies because the first thing, right or wrong, that businesses look at is marketing and public relations," Harrell said.
Born in California, Harrell graduated from high school in Harrison and earned a bachelor's degree in communications and PR at the University of Central Arkansas and a master's in applied communication studies from the University of Arkansas at Little Rock. Her career has included work at Delta Trust & Bank, Mangan Holcomb Partners and Stone Ward. She joined the Rose Law Firm in 2018.